Auction Schedule
---
Upcoming Auction
November Fine Estates Auction
Online Auction - Absentee & Phone Bidding Available
Thursday, November 16th @ 12:00 Noon


Auction appraisals and evaluations every Friday - 11AM to 2PM.

View the Catalog

Inspection for this auction is available.
Sunday, November 12th - Noon to 6pm
Monday, November 13th -10am to 5pm
Wednesday, November 15th - 10am to 5pm
Thursday, November 16th - 9am to sale time
and other times by appointment
The gallery will close at noon on November 16th.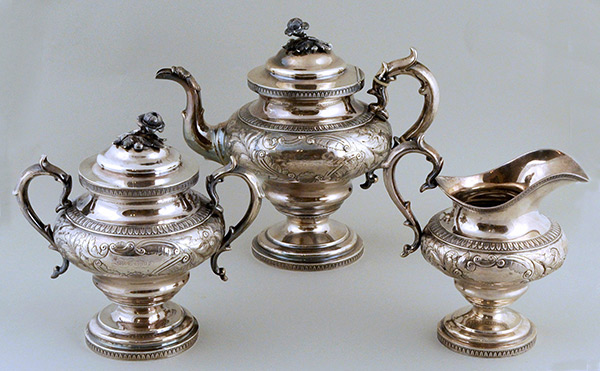 W. Thomson NY, Coin Silver Tea Service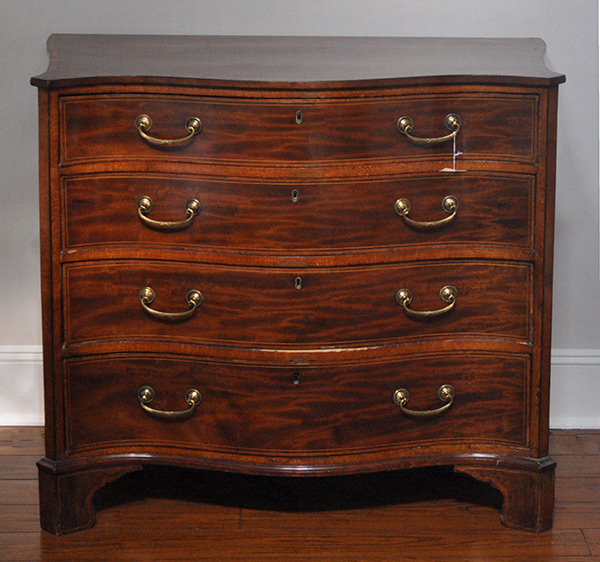 George III Serpentine Dressing Chest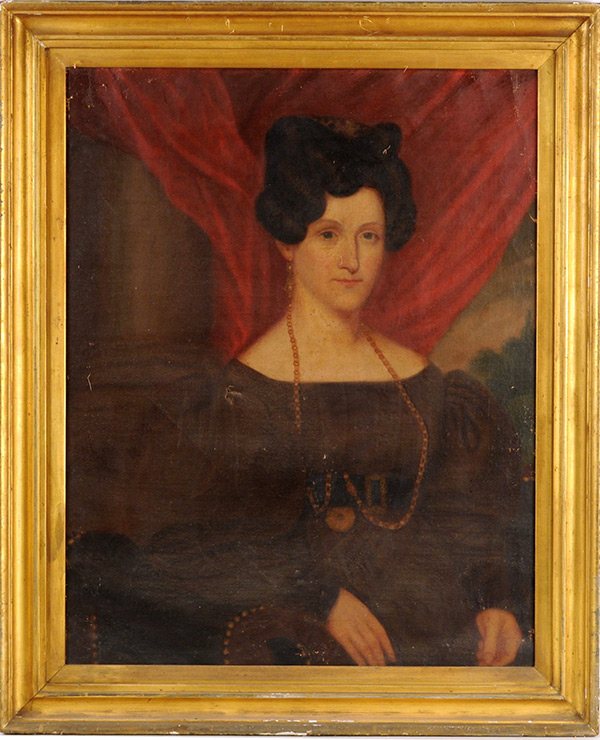 Folk Portrait Of Finely Attired Woman
---
Past Auctions
---
Annual Fall Fine Estates Auction
September 27, 2017
Important Connecticut Fine Estates Auction
June 14, 2017
Americana & Folk Art Fine Estates Auction
April 26, 2017
20th Century Design Auction
March 29, 2017
European & Asian Decorative Arts
February 22, 2017
Annual Holiday Fine Estates Auction
December 4, 2016
Connecticut Fine Estates Auction
October 2, 2016 -
View Sale Results
On-Site Connecticut Estate Auction
August 19-20, 2016
June Americana & Fine Estates Auction
June 26, 2016 -
View Sale Results
Connecticut Fine Estates Auction
April 24, 2016
Connecticut Fine Estates Auction
February 28, 2016
Opportunity Online / Holiday Bazaar Auction
December 3, 2015
Annual Holiday Fine Estates Auction
November 22, 2015
Fall Fine Estates Aucton
October 4, 2015
Annual Spring Fine Estates Auction
June 14, 2015
April Connecticut Fine Estates Auction
April 26, 2015
Americana/Native American Arts Auction
March 8, 2015
Annual Holiday Fine Estates Auction
December 7, 2014
Annual Fall Fine Estates Auction
October 5, 2014
Native American, Sterling Silver and Oriental Rug Auction
July 20, 2014
Chinese Antiquities Important Collection
July 20, 2014
Fifth Annual Spring Fine Estates Auction
June 8, 2014
Arts of Asia, Estate Decorative Arts Auction
March 23, 2014 -
View Results
Annual Holiday Fine Estates Auction
December 8, 2013 -
View Results
Annual Fall Fine Estates Auction
September 29, 2013
Opportunity Auction - Connecticut Estates
September 6, 2013
Opportunity Auction - Connecticut Estates
August 15, 2013


Opportunity Estates Auction
July 18, 2013


Spring Anniversary Fine Estates Auction
June 9, 2013


Americana, Folk Art & Decorative Arts Auction
April 21, 2013


Mid-Century, Country & Decorative Arts Auction
February 10, 2013


Second Chance Online Auction
December 19, 2012


Holiday Fine Estates Auction
December 9, 2012


October Fine Estates Auction
October 24, 2012


Early Fall Fine Estates Auction
September 16, 2012


Spring Anniversary Fine Estates Auction
June 17, 2012


Estate, Design & Decorative Arts Auction
February 26, 2012


Holiday Fine Estates Auction
December 3, 2011


Opportunity Estates Auction
November 5, 2011


Opportunity Estates Auction
October 1, 2011


Annual Fall Important Estates Auction
October 1, 2011


Opportunity Auction - Estate & Decorative Arts Sale
June 29, 2011


Second Chance Online Auction
May 31, 2011


Second Anniversary Antique and Fine Art Auction
May 21, 2011


Unreserved Onsite Estate Auction
June 12, 2010


Opportunity Auction - Eclectic Holiday Sale
December 13, 2009


September Online Oriental Rug Auction
September 23, 2009


Important Fall Estates Auction
October 3, 2009


Second Chance Online Auction
June 21, 2009


Inaugural Opportunity Auction
May 30, 2009