Auction Blog
---
Eclectic Items Fetch Strong Prices at Schwenke Auctioneers October 2nd Fine Estates Auction
Posted October 11th, 2016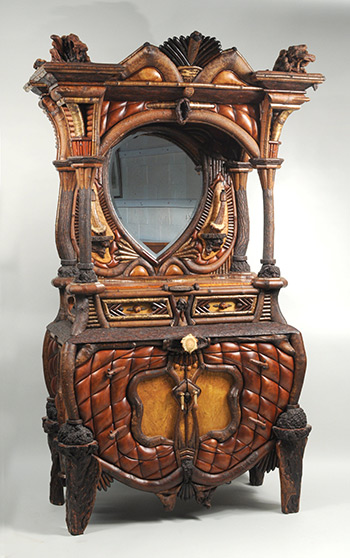 Randy Holden Rustic Andirondack Brandy Cabinet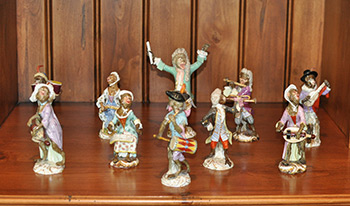 Group 10 Porcelain German Meissen Monkey Musicians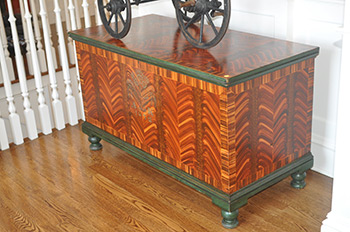 American Federal Grain Painted Poplar Blanket Chest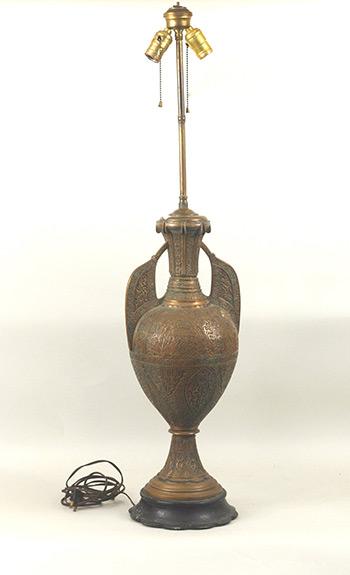 Middle Eastern Bronze Urn Lamp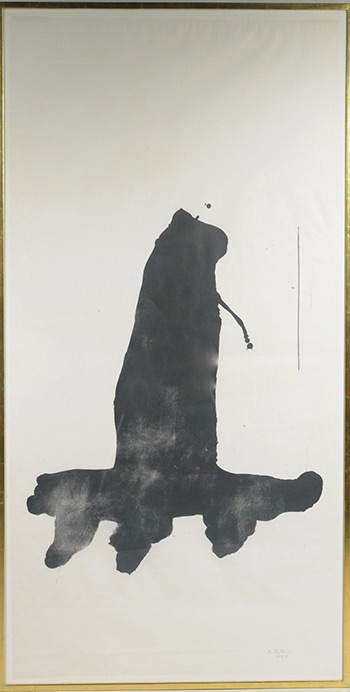 Robert Motherwell Samurai Lithograph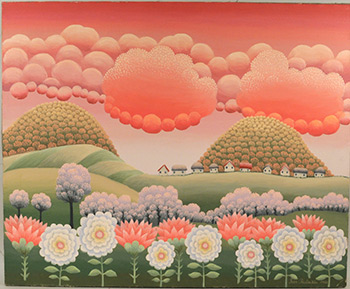 Pink Clouds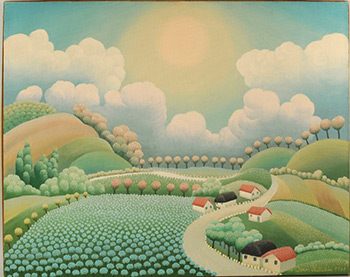 Stream of Flowers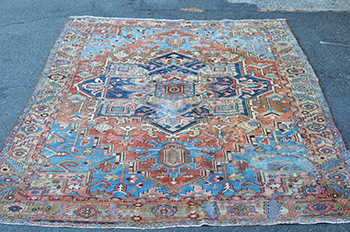 Persian Heriz Rug



Croatian Folk Art Surprises Across Over 100 Lots

Woodbury, CT – On Sunday October 2nd at 11am, Schwenke Auctioneers held their Fall Fine Estates Auction featuring over 790 lots of estate property from several estates and consignors. The auction included several fine groups of American country and formal furniture and decorations, American folk art, Asian decorative arts, Mid-Century Modern decorative arts, English and Continental furniture and decorative arts, English & other sterling silver, jewelry, fine art, miscellaneous decorative arts, and estate oriental rugs.

This sale included over 135 lots of Americana, folk art and decorative arts from a wonderful New Canaan, Connecticut collection. The objects were originally selected by noted designer Anthony Baratta and his then-partner, the late William Diamond, and many are featured in the publication All-American: The Exuberant Style of William Diamond and Anthony Baratta - Pointed Leaf Press (September 16, 2009).

Indeed, the top lot of the sale was an item from that collection - a rustic Adirondack "Brandy Cabinet II" by Randy Holden, crafted in maple, birch and cherry with lighted and mirrored upper section over a pair of cabinet doors, accompanied by a certificate numbered 100 and dated 2005. The wonderful cabinet measured 85" high, 50" wide, 33" deep. Although selling below estimate the piece was claimed for $9525 by a Canadian buyer bidding on the internet.

Again from the same collection, a group of ten porcelain German Meissen monkey musicians, the largest 7 1/4" high, 5" wide, and the smallest 5" high, 2 3/4" wide, sold for a surprising $6,985 to an internet bidder from the West Coast.

Continental furniture and decorations drew strong interest, with a pair of Regency period parcel gilt bronze decorative ewers on rouge marble bases, 15" high, 5 1/4" wide and consigned by an upstate New York estate, selling well above estimate at $3,400 to a phone bidder.

A fine pair of Swedish neoclassical painted and giltwood pier mirrors, having tablets with floral garlands above rectangular mirror plate within a ribbon carved molded frame, 19th century and measuring 56" high, 21 1/2" wide, also sold to a phone bidder above estimate for $3,120.

Also selling above estimate was a Regency mahogany gallery clock, the dial marked "Harry, Hartford", and measuring 45" high, 22" wide, 7 3/4" deep. The clock was knocked down to a phone bidder from England for $3,172.

Other furniture selling well included an American Federal grain painted poplar blanket chest, with fanciful grain painted decoration, set on turned feet and measuring 28" high, 47" wide, 22 3/4" deep, which was claimed by an internet bidder at $4,125.

Many lots of jewelry and silver were offered, with the prime lot turning out to be the men's gold and stainless Rolex date watch #15053, with yellow gold bezel, champagne dial, and gold and stainless band, with box and paperwork. The watch saw heated competition on the internet and in the saleroom, and finally went to a phone bidder from Connecticut for a respectable $2,930.

A Middle Eastern bronze two light urn lamp with engraved decoration, measuring 39" high, 9 1/2" wide, surprised well above estimate, going out at $2,040 to a phone bidder.

Fine art also performed well, and there were over 200 lots of flat art in the sale. The top lot was a Robert Motherwell (American, 1915-1991), "Samurai, 1971" lithograph on Japanese Suzuki paper, signed, numbered in pencil lower right "R. Motherwell Proof G", embossed publishers seal to right of signature. The sheet size was approximately 72" high, 37 1/6" high. Consigned from a West Hartford estate, the Motherwell went to a New York City buyer, bidding on the phone, at a final price of $7,200.

Second top lot of fine art was an oil on canvas by Alfred Thompson Bricher (American, 1837-1908), entitled "Grand Manan Island". The work was signed lower right "A.T. Bricher". Bricher often spent summers in Grand Manan in New Brunswick, Canada and produced several paintings of the area. Sight size was 17 1/2" high, 35 1/2" wide. The Bricher was knocked down to an internet bidder from Tennessee at $6,035.

Many lots of Croatian and related folk art paintings were on offer, being the third installment of a large consignment from a deceased New York specialist in Croatian art, and over 100 pieces were included in this October event. Many lots surprised and particularly including two of the three top selling lots, both by Ivan Rabuzin (Croatian, 1921-2008). His "Pink Clouds" oil on linen, signed, dated lower right "Ivan Rabuzin 1977", measuring 23 3/4" high, 29" wide, sold to an international bidder on the internet for $3,300; his "Stream of Flowers" oil on canvas, signed and dated lower right "Ivan Rabuzin 1971", and measuring 20" high, 26" wide, sold at $3,683 to an internet bidder from Florida. The top selling Croatian lot was Ivan Generalic (Croatian, 1914-1992), "The Painter", reverse painting, oil on glass, signed, dated lower right "I Generalic 1968", sized 21" high, 17" wide, which sold for $5,715 to the same bidder.

There were many Caucasian and other oriental estate rugs in the sale. The top rug lot was a Persian Heriz room size carpet, cataloged as a Persian rug, measuring 12'7" by 10', which attracted significant interest and went to an internet bidder from Virginia at $2,285.

The catalog for the sale was posted on Live Auctioneers and Invaluable. Please watch the company's website www.woodburyauction.com for information regarding the next catalog auction, scheduled for Sunday, December 4th at 11:00 am. Consignments are now being accepted and please send photos or call 203-266-0323 to discuss consignments.