Auction Blog
---
Schwenke December 4th Estate Auction Offers 792 Lots of Fine Estate Property – Bertoia, Laverne, Picasso and Large Selection of Fine Art Featured
Posted November 23rd, 2016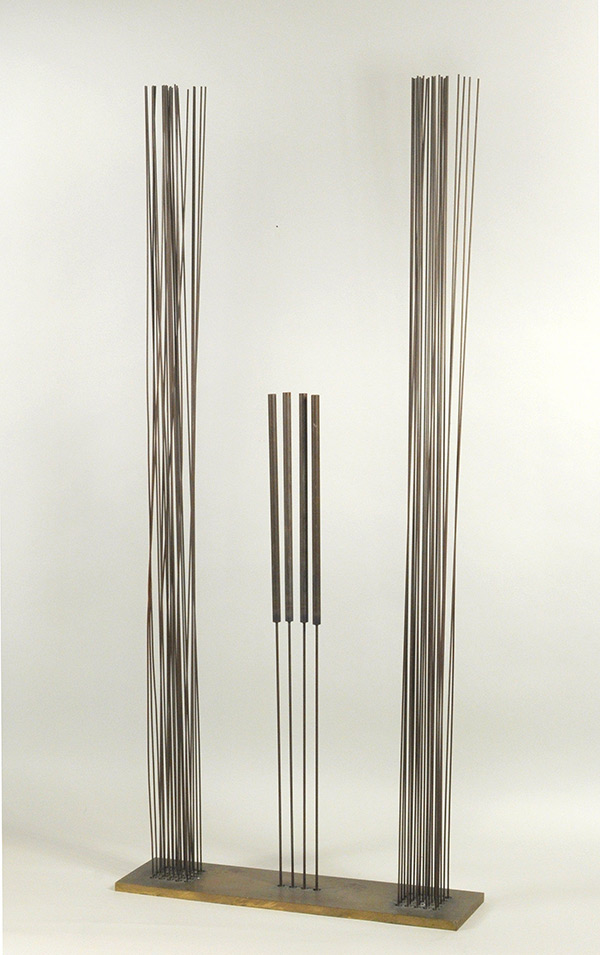 Large Harry Bertoia Sonambiant Sculpture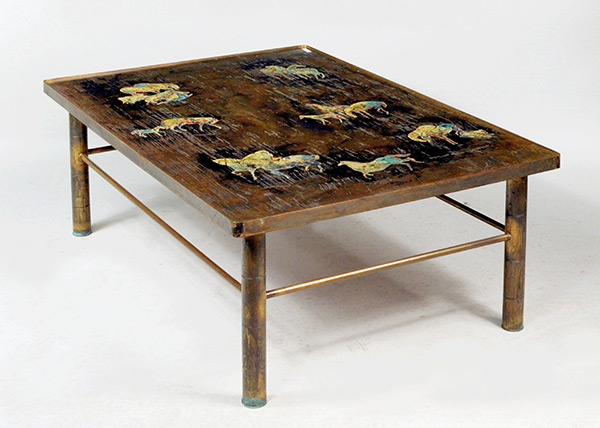 Laverne Etched Bronze Coffee Table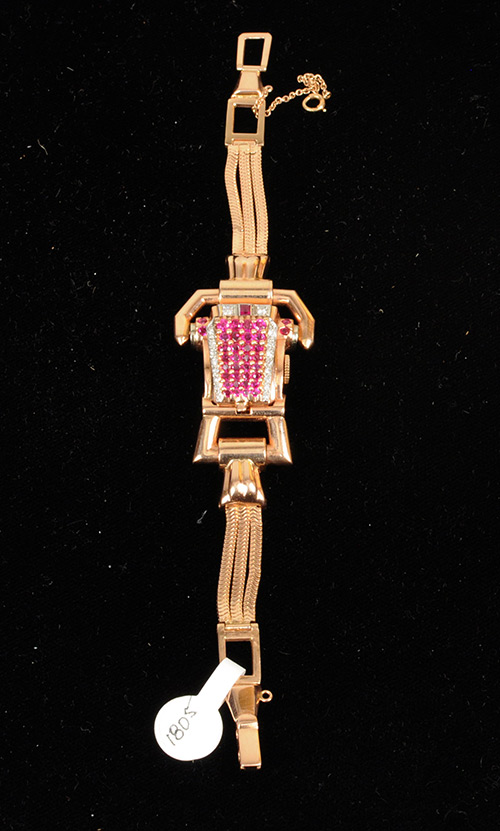 Ladies Lucien Piccard 14K Rose Gold Watch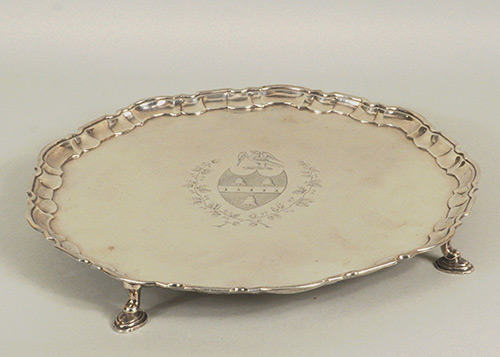 English Sterling Silver Salver, London 1739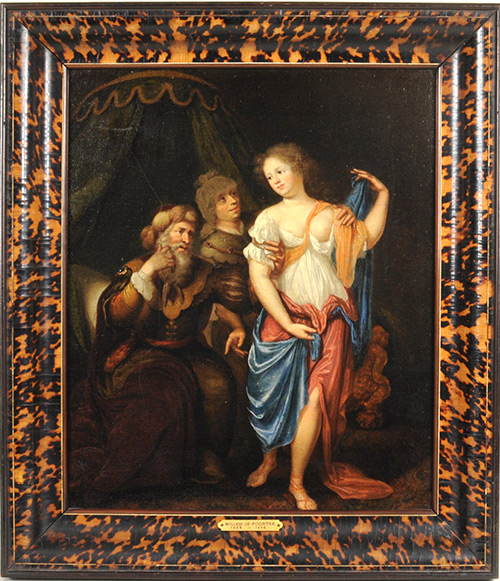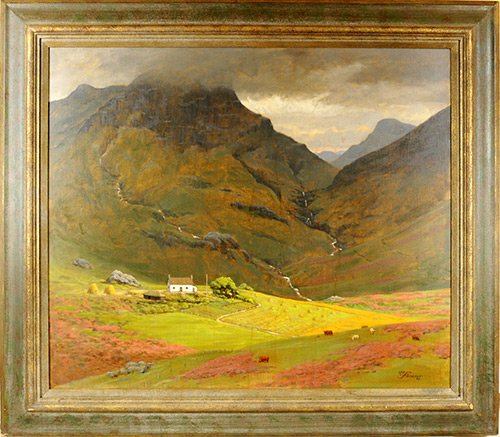 Abrams Scottish Highlands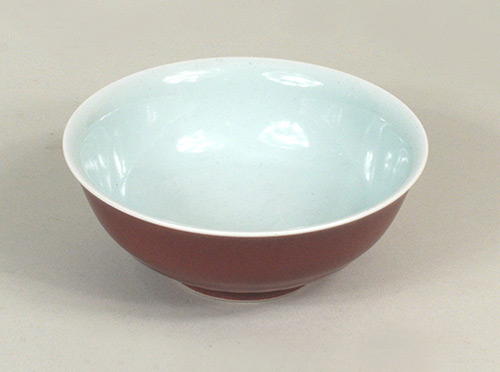 Chinese Oxblood Glazed Bowl



Folk Art Masonic Secretaire Clock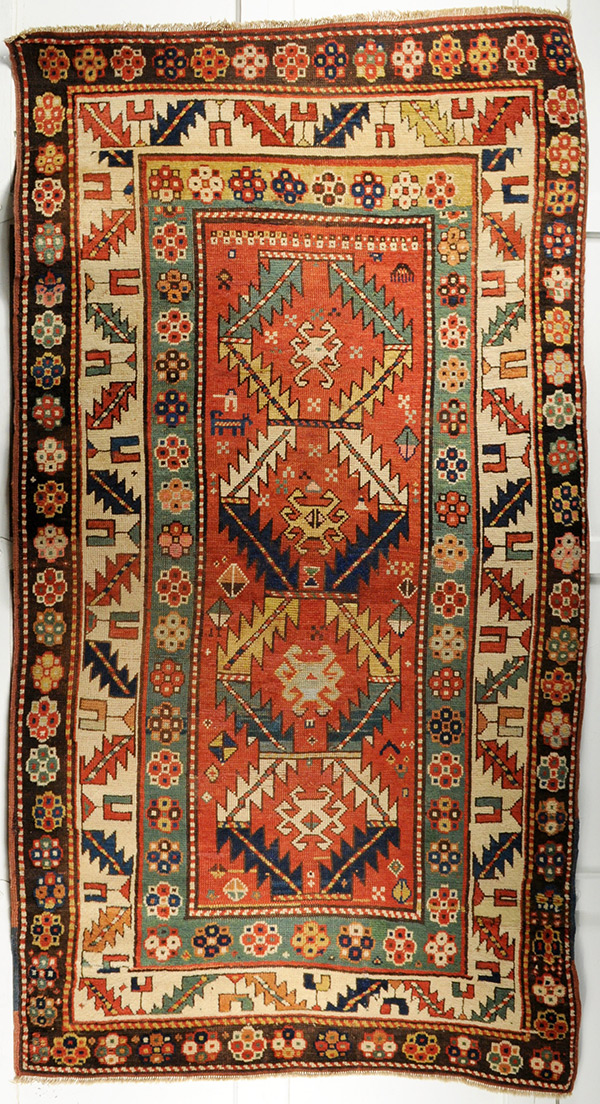 Kazak Rug



Also Jewelry, English Silver, Asian Decorative Arts, American, Continental and English Furniture and Decorative Arts and Estate Oriental Rugs

Woodbury, CT – On Sunday December 4th Schwenke Auctioneers will conduct its Annual Holiday Fine Estates Auction with a remarkable offering of 792 lots consigned from several separate estates and consignors from Connecticut, New York, New Jersey, Pennsylvania, Massachusetts and the Mid-Atlantic. The auction includes a large selection of fine art, outstanding mid-century decorative arts, fine English silver, American country and formal furniture and decorations, American folk art, Asian decorative arts, English and Continental furniture and decorative arts, miscellaneous decorative arts, and estate oriental rugs.

This sale begins at 11:00 am in the firm's auction hall at 710 Main Street South, Middle Quarter Plaza, in Woodbury. Preview times are Thursday, December 1st through Saturday, December 3rd from 10:00am to 5:00pm, and Sunday, December 4th from 9:00am to 11:00 am sale time.

Mid-Century Items

One of the lead items in the sale is a Harry Bertoia (American, 1915-1978) large untitled "Sonambient" sound sculpture, beryllium copper and brass, comprised of two square groups of twenty-five rods and a central string of four "cattail" rods, mounted on a rectangular base and sized 42 1/2" high, 19 1/8" wide, 5 3/16" deep. The piece has provenance from a well-known private New York estate collection, with complete provenance information being available to the purchaser.

Other mid-century items of note include a Philip and Kelvin Laverne mid-century modern bronze coffee table, top with patinated motif of Asian style horses circa 1960, signed in corner "Philip Kelvin Laverne", measuring 17" high, 48" wide, 33" deep.

Also of unique interest is a Pablo Picasso (Spanish/French, 1881-1973), "Tete de Coq" bronze sculpture, inscribed "Vallauris Juillet 50" and numbered 5/5, and measuring 2 1/4" long, 2" wide, 1" deep. The rare small bronze is mounted on a custom wooden stand and was given by Gertrude Stein, Director, The Gallery Gertrude Stein, to a private New York City collector, and thence by descent to the present owner.

Jewelry

Many lots of fine jewelry are on offer, including a ladies Lucien Piccard 14K rose gold watch containing 39 rubies and 20 small diamonds, length 7" long, 1/4" wide. Also on offer is a ladies two jewel Rolex Oyster Perpetual Datejust Watch, circa 1995, model 69173. inscribed on the face "Superlative Chronometer Officially Certified" and inscribed at the bottom of case "T Swiss Made T". The wrist length is 6" and the face measures 1" high, 1 1/4" wide. Band: 1/2" wide.

Sterling Silver

Many fine lots of sterling silver lots will cross the block, including an English sterling silver salver made in London in 1739, with maker's mark for Charles Hatfield, 1 1/2" high, 13 1/2" diameter and weight 40.71 OZT'; another English square sterling silver salver made in London in 1727 with maker's mark for John Tuite, measuring 11 1/4" high, 11 1/4" wide, weight 32.9 OZT; a German silver gilt ewer and basin made in Augsburg, circa 1750, weight 37.655 OZT; an American coin silver mustard jar combination mug made in Albany, NY circa 1840 by Hall and Hewson with the mustard lid being removable resulting in a small mug, 4 1/2" high, 3 3/4" wide, weight 5.4675 OZT, and a George and John Charles Angell English sterling silver and glass butter tub made in London in 1837, maker's mark "GA JA" for George and John Charles Angell, lid and base hallmarked "GA" for George Angell, finial hallmarked "JA" for John Charles Angell, sized 4 3/4" high, 7 1/2" wide and weighing 11.695 OZT.

Fine Art

Over 200 lots of modern and traditional fine art will be sold, including an Alphonse Mucha (French, 1860-1939),"The Lily" (Les Lys, De La Serie Fleurs), color lithograph signed in print lower right "Mucha", frame size: 42 3/4" high, 19 3/4" wide; David Maass (American, b. 1929), "Ducks In Marsh", oil on Masonite signed lower left "Maass", sight size 19 1/2" high, 23 1/2" wide; an old master painting attributed to Willem De Poorter (Dutch, 1608-1648), "Untitled" oil on canvas, unsigned, sight size 17" high, 14 1/4" wide; Vera Schlesinger Rockline (Russian, 1896-1934), "Nude", double sided oil on canvas signed lower right "Vera Rockline", unsigned abstract on verso, sight size 30" high, 24 3/4" wide; Mortimer Wilson (American, 1906-1996), "Still Life With Silver Teapot", 15 1/8" high, 19 1/8" wide, oil on canvas signed upper right "Mortimer Wilson", with gallery label on verso "O'Brien's Art Emporium, 82 W. Stetson Dr., Scottsdale, AZ". Mortimer Wilson was born in Lincoln, Nebraska, studied at the Arts Students League in New York and was an illustrator for the Saturday Evening Post and Woman's Home Companion, among others. In 1956 he moved to Arizona and exhibited his portraits, still lifes and genre paintings widely in the west. Of particular interest is a work attributed to Pierre Auguste Renoir (French, 1841-1919), "Guitar Player" oil on canvas, signed lower right "Renoir", sight size 14 3/4" high, 9" wide, with substantial estate provenance regarding the attribution.

Herbert E. Abrams

The firm is offering the estate collection of art and related materials from the estate of noted New Milford portrait artist Herbert E. Abrams (CT, 1921-2003). Mr. Abrams was a well-known and respected artist who painted numerous dignitaries including President and Mrs. George Bush, President Jimmie Carter, and many others. Over forty lots of his work will cross the block, including portraits, still lifes and landscape works. One particular painting of interest is Herbert E. Abrams, "Scottish Highlands" oil on canvas, signed, dated lower right "H. E. Abrams 78", sight size 33 1/2" high, 39 1/2" wide.

Schwenke Auctioneers is also hosting its "Expert Eye" decorative arts forum on Saturday afternoon, December 3rd at 4:00pm, which will feature a video presentation of a lecture given by Mr. Abrams which will be accompanied with a discussion of his work by his widow, Lois Abrams.

Asian Decorative Arts

This sale has several lots of Asian decorative arts on offer, including a fine white jade pendant of substantial size, carved with monkeys at play, sized 4 1/4" high, 2 1/4" wide, 1/2" deep; a small eggshell porcelain vase signed "Xu Hue Wen", baluster form, painted with landscape scenes and inscribed with signature, Republic period, red seal mark to the underside, 8 1/2" high, 3 1/2" diameter, and a Chinese porcelain oxblood glazed bowl, bell form with pale celadon interior, bearing Yongzheng seal mark, 2 1/2" high, 6" diameter. Provenance is private Richmond, VA collection label for "Dauntesey, Agecroft Hall" and collection number, "Agecroft", a 15th century tudor manor house of the Langley and Dauntesey families in Lancashire, England was purchased, dismantled and reassembled in Richmond, VA by Mr. & Mrs. Thomas Williams in 1925. The house and gardens have been open to the public since 1969. Other lots of interest include a famille rose brush pot, square form, decorated with birds and blossoms, the base with six character Guangxu marks, 4" high, 2 1/4" wide, 2 1/4" deep; a Chinese Jizhou prunus vase with hawksbill glaze, Qing dynasty, 13 3/4" high, 8 1/2" diameter; and a Japanese polychromed bronze figure of child in kimono, signed indistinctly on verso, with wood stand, measuring 9" high, 4 3/4" wide.

Continental and English Decorative Arts

The sale includes many fine pieces of formal Continental and English furniture and decorations from several New York and Connecticut estates. Among the offerings are a fine painted and bamboo turned hall tree in black finish with liner, 79" high, 28" wide, 10" deep; a set of twelve Italian carved walnut rococo style chairs, comprising two arm and ten side chairs, each having an interlaced splat and molded cabriole legs, 37" high, 23" wide, 17" deep (arm), 37" high, 19" wide, 15" deep (side); a monumental Dutch walnut and marquetry bombe armoire or press, in two sections, the upper with shaped pediment over a pair of doors opening to a shelved, fitted and floral marquetry embellished interior, the lower section of bombe form with three long graduated drawers, on carved ball and claw feet, extensive floral marquetry throughout, standing 92" high, 72" wide, 27" deep; an Irish paneled settle with curved back, curved hand rests, shaped sides on trestle form base, 68" high, 64" wide, 21 1/2" deep; and a fine Dutch Regency marquetry mixed woods inlaid tilt top center table having a burled veneer top with central floral rosette and floral banded border on leaf carved column and tripod base, measuring 29" high and 49" diameter.

Americana, Formal/Country and Folk Art

This large auction includes a sizable group of American formal and country furniture, decorations and folk art consigned from several estate sources. American lots of interest include a folk art masonic themed carved maple standing secretaire with multiple drawers and cupboards and fall down writing board with fitted interior, with removable inset enameled dial clock at top, clock likely Connecticut origin with time and strike weight driven movement,19th century. The unusual piece, consigned by a Washington D.C. private collector, measures 77" high, 41.5"wide, 12" deep.

American folk art also includes an oval portrait of a gentleman, oil on canvas board, unsigned, sight size: 21 1/2" high, 17 1/4" wide; a primitive one door cupboard in mustard paint, three interior shelves on cutout base, 45 3/4" high, 32" wide, 15 3/4" deep; and a rare New York iron and walnut adjustable folding campaign style armchair, The Marks Adjustable Folding Chair Co., with caned back and slat, the frame grain painted, last quarter 19th C., the left seat rail with maker's mark and patent date 1876, measuring 43" high, 24" wide, 30" deep.

Oriental Carpets

The sale also includes several fine estate oriental carpets including Persian, Caucasian and Turkoman room and scatter sized rugs, and other regional and modern rugs of varying sizes. One example of interest is a Caucasian Kazak rug, 19th century, 3'11" wide, 7'4" long.

The catalog for the sale is viewable at www.woodburyauction.com. Internet, absentee and phone bidding are available for this live gallery auction by registering directly with Schwenke Auctioneers. The sale will be broadcast live through Live Auctioneers and Invaluable. For information please call Schwenke Auctioneers at 203-266-0323.