Auction Blog
---
Estate Silver, Fine Art and Mid-Century Modern Claim High Prices at Schwenke December 4th Holiday Estate Auction
Posted December 9th, 2016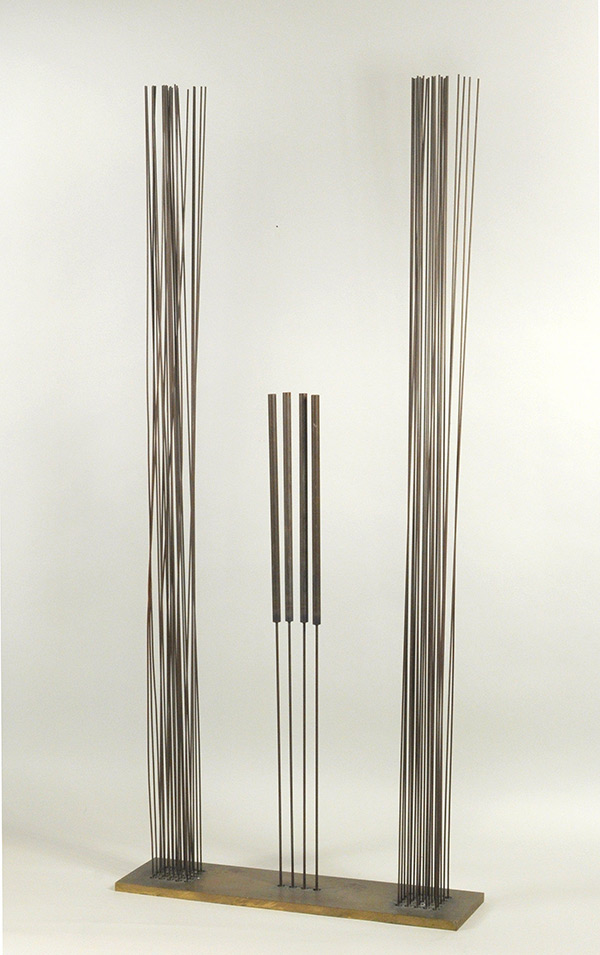 Large Harry Bertoia Sonambiant Sculpture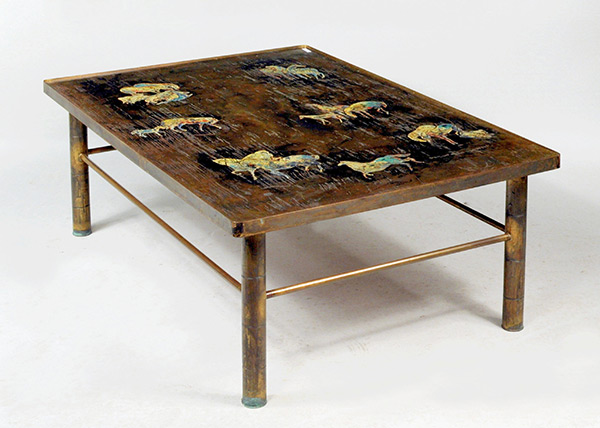 Laverne Etched Bronze Coffee Table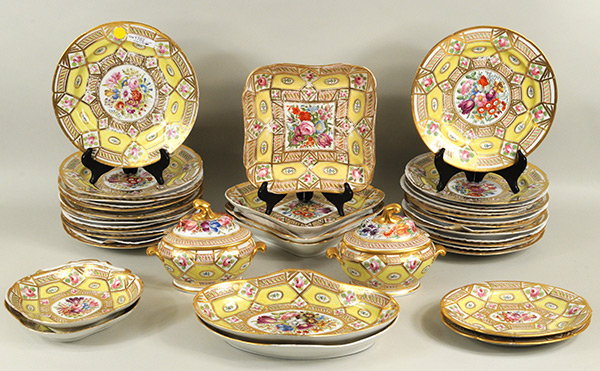 English Regency Period Coalport Porcelain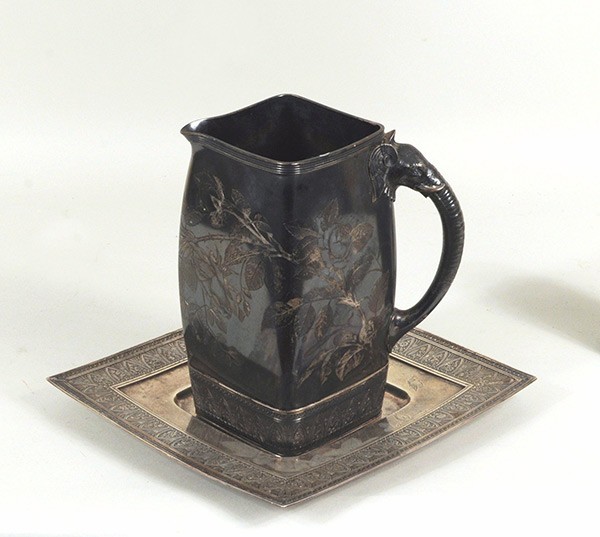 Gorham Aesthetic Elephant Water Pitcher-&-Tray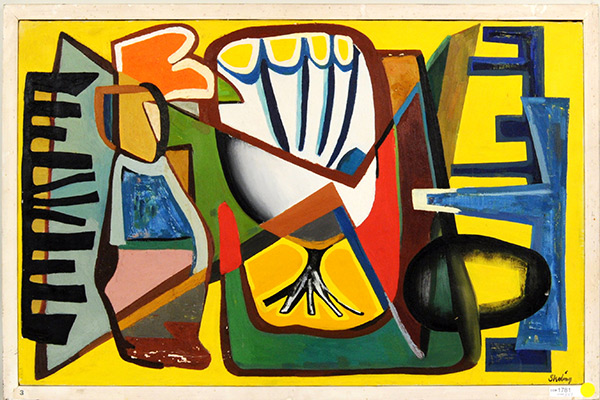 Audrey Skeling Abstract Work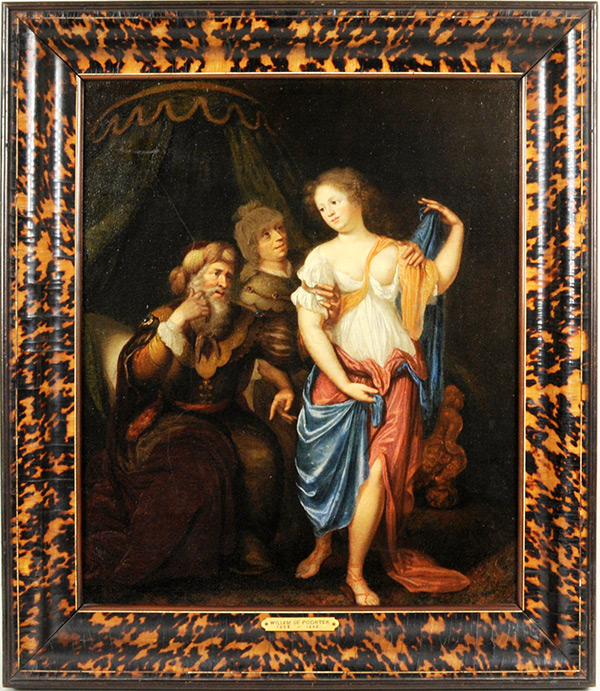 Attributed To Willem DePoorter Untitled OC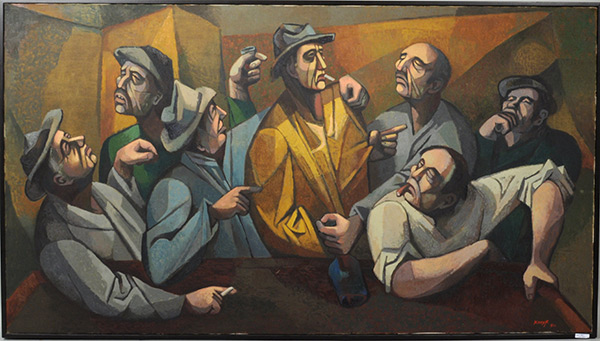 Werner Koepf Painting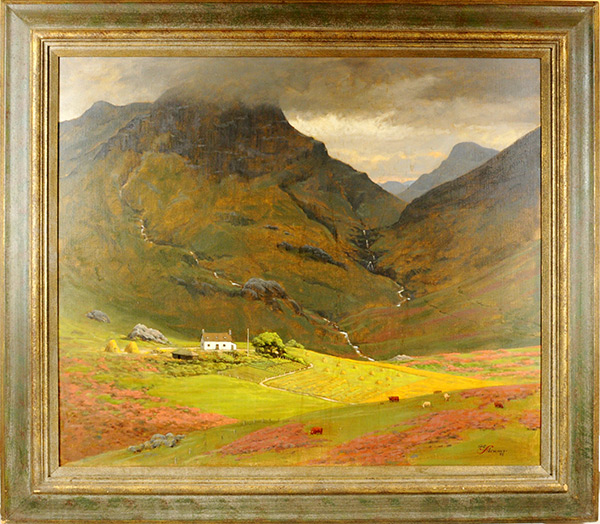 Abrams Scottish Highlands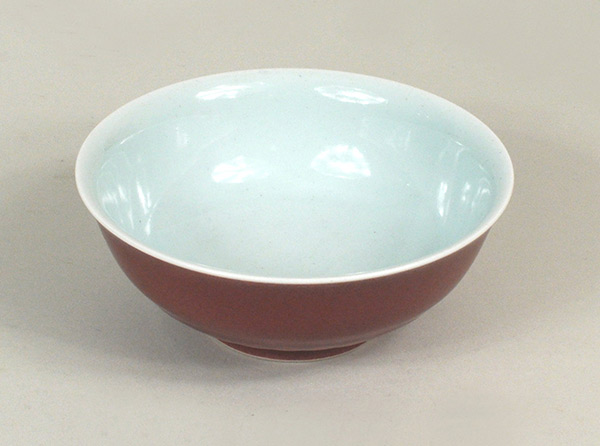 Chinese Oxblood Glazed Bowl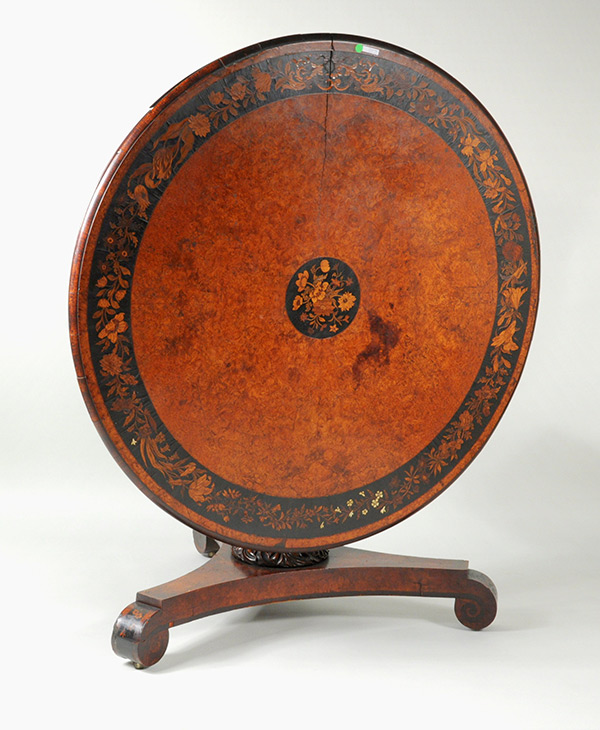 Dutch Regency Inlaid Table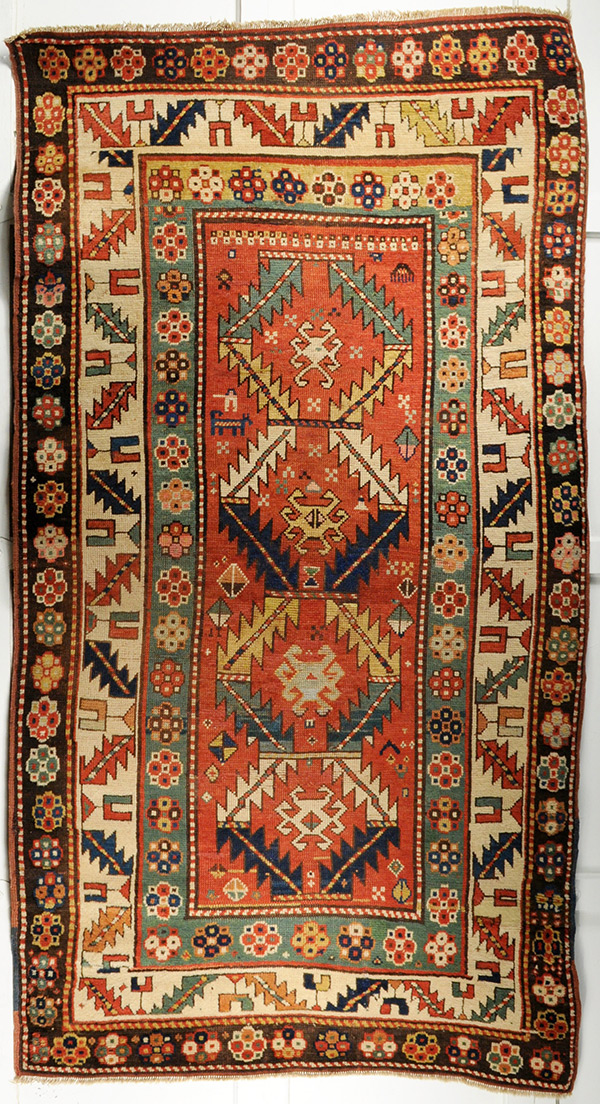 Kazak Rug



Woodbury, CT – On Sunday December 4th Schwenke Auctioneers held its Annual Holiday Fine Estates Auction with a remarkable offering of 794 lots consigned from several separate estates and consignors from Connecticut, New York, New Jersey, Pennsylvania, Massachusetts and the Mid-Atlantic. The auction included a large selection of fine art, outstanding mid-century decorative arts, fine English silver, American country and formal furniture and decorations, American folk art, Asian decorative arts, English and Continental furniture and decorative arts, miscellaneous decorative arts, and estate oriental rugs.

Top Selling Lot

The lead item in the sale was the Harry Bertoia (American, 1915-1978) large untitled "Sonambient" sound sculpture, beryllium copper and brass, comprised of two square groups of twenty-five rods and a central string of four "cattail" rods, mounted on a rectangular base and sized 42 1/2" high, 19 1/8" wide, 5 3/16" deep. The piece carried provenance from a well-known private New York estate collection, and sold well although below estimate going out at $24,000 to an internet bidder winning out over two in-house phone bidders.

Other mid-century items of note included a Philip and Kelvin Laverne mid-century modern bronze coffee table, top with patinated motif of Asian style horses, circa 1960, signed in corner "Philip Kelvin Laverne", measuring 17" high, 48" wide, 33" deep, which sold at $3120 to a Canadian phone bidder.

Surprising at $8500 to an internet bidder in France was the second lot in the sale, a possibly Jean-Pierre Cortot (French, 1787-1843), patinated bronze sculpture bust of Baccante, 19th century, standing a total of 16 3/4" high including the base.

Porcelain

Although porcelain is currently regarded as a "soft" commodity in auction rooms, selling very well in the Schwenke holiday sale was an English Regency period Coalport porcelain partial service in the "Church Gresley" pattern comprising sixteen plates, four square vegetable dishes, pair oval dishes, pair tri-lobed dishes, pair small covered tureens with underplates, which went out to a phone bidder for $4200. A matching and companion but separately lotted pair of English Regency period Coalport porcelain covered ice cream coolers in the "Church Gresley" pattern, 11" high, 8 1/2" diameter, sold to another phone bidder at $1800 the pair.

Sterling Silver

Many fine lots of sterling silver crossed the block, with the top selling lot being a Gorham sterling silver Aesthetic Movement elephant head handled square pitcher with hand chased rose spray and butterflies above floral relief banded base together with a similarly decorated square tray, both with Gorham mark, "Sterling D 82 N" on base. The pitcher measured 8 1/4" high, 8 1/4" wide, 7/8" wide, and the combined weight of both items was 52.105 OZT. The lot was claimed by a phone bidder at $15,860, winning out over six other phone bidders, two house absentee bidders and the internet.

Other silver lots of interest included an English sterling silver salver made in London in 1739, with maker's mark for Charles Hatfield, 1 1/2" high, 13 1/2" diameter and weight 40.71 OZT, selling over estimate to a phone bidder at $1800; a second English sterling silver salver made in London in 1771, maker's mark for Richard Rugg, 1 1/2" high, 14" diameter, weight: 41.86 OZT, which sold to a phone bidder at $1035; and yet another English square sterling silver salver made in London in 1727 with maker's mark for John Tuite, measuring 11 1/4" high, 11 1/4" wide, weight 32.9 OZT, selling to another phone bidder for $1950.

A German silver gilt ewer and basin made in Augsburg, circa 1750, weight 37.655 OZT sold to the phone for $4800, and selling above estimate at $2300 was a pair of 15" tall Tiffany & Co. sterling silver candlesticks with removable bobeches, with bases stamped "Tiffany & Co. 20590 A Makers 2616 sterling silver 925-1000 m", each also inscribed "December 11, 1910-1935", weight 35.33 OZT.

A surprise in the silver category was a William Rogers 1939 World's Fair partial silverplate flatware service comprising eleven dinner forks, twelve salad forks, twelve dinner knives, twelve butter knives, twelve soup spoons, eighteen teaspoons, six iced tea spoons, eight tablespoons, two jam spoons, two servers, ladle, three souvenir spoons, claimed by a bidder in the room at $3600, over ten times the conservative estimate.

Fine Art

Over 200 lots of modern and traditional fine art were offered, including an Audrey Skaling (American, 1912-2009), "Abstract" oil on canvas signed lower right "Skaling", sight size 18 1/8" high, 28 1/8" wide, which went out to an absentee bidder at $2000; and an old master painting attributed to Willem De Poorter (Dutch, 1608-1648), "Untitled" oil on canvas, unsigned, sight size 17" high, 14 1/4" wide, which hammered to a bidder in the room at $3000. Also of note was a work by Josef Israels (Dutch 1824-1911), two women gathering shellfish, seascape with two peasant women harvesting shellfish under a threatening sky, oil on canvas, signed lower left, sight size 29 1/4" high, 13 1/2" wide, from a Connecticut private collection, which went to a determined house phone bidder at $3200.

The top lot among the fine art was a contemporary "industrialist" work by Werner Koepf (American, b. 1909), "Working Men", oil on canvas, signed, dated lower right "Koepf 50", sight size: 39 1/2" high, 72" wide, which sold to a bidder present in the sale room for $5100.

Herbert E. Abrams

The firm offered the estate collection of art and related materials from the estate of noted New Milford portrait artist Herbert E. Abrams (CT, 1921-2003). Mr. Abrams was a well-known and respected artist who painted numerous dignitaries including President and Mrs. George Bush, President Jimmie Carter, and many others. Over forty lots of his work crossed the block, including portraits, still lifes and landscape works. Top selling lot of his works was a large oil on canvas, "Scottish Highlands", signed, dated lower right "H. E. Abrams 78", sight size 33 1/2" high, 39 1/2" wide, which was claimed by an absentee bidder at $1440.

Schwenke Auctioneers had hosted its "Expert Eye" decorative arts forum on Saturday afternoon, December 3rd at 4:00pm, which featured a video presentation of a lecture given by Mr. Abrams which was accompanied with a lively and entertaining discussion of his work by his widow, Lois Abrams.

Asian Decorative Arts

This sale included several lots of Asian decorative arts, with the top selling lot being a Chinese porcelain oxblood glazed bowl, bell form with pale celadon interior, bearing Yongzheng seal mark, and measuring 2 1/2" high, 6" diameter, which went to a bidder in the room at $5700, well above estimate. The piece carried provenance of a private Richmond, VA collection, with a label for "Dauntesey, Agecroft Hall" and collection numbers. Agecroft, a 15th century tudor manor house of the Langley and Dauntesey families in Lancashire, England was purchased, dismantled and reassembled in Richmond, VA by Mr. & Mrs. Thomas Williams in 1925. The house and gardens have been open to the public since 1969. Other Asian highlights included two Chinese blue/white porcelain lidded urns, standing approximately 17 1/2" high, 9 1/2" wide, which sold to an internet bidder at $1350.

Continental and English Decorative Arts

The sale includes many fine pieces of formal Continental and English furniture and decorations from several New York and Connecticut estates. Top lot a fine Dutch Regency marquetry mixed woods inlaid tilt top center table having a burled veneer top with central floral rosette and floral banded border on leaf carved column and tripod base, measuring 29" high and 49" diameter, which went to an internet bidder for $2000.

Oriental Carpets

The sale also included several fine estate oriental carpets including Persian, Caucasian and Turkoman room and scatter sized rugs, and other regional and modern rugs of varying sizes. The top selling rug lot was a very colorful Caucasian Kazak rug, 19th century, 3'11" wide, 7'4" long, cataloged as the last lot in the sale, which went to a house phone bidder at $2050.

The catalog for the sale was posted on Live Auctioneers and Invaluable. Please watch the company's website www.woodburyauction.com for information regarding the next catalog auction, scheduled for Sunday, February 26th at 11:00 am. Consignments are now being accepted and please send photos or call 203-266-0323 to discuss consignments.