Auction Blog
---
Schwenke June 14th Sale Features Asian Arts, Americana, English Decorative Arts, Sterling, Jewelry and Estate Oriental Carpets
Posted June 2nd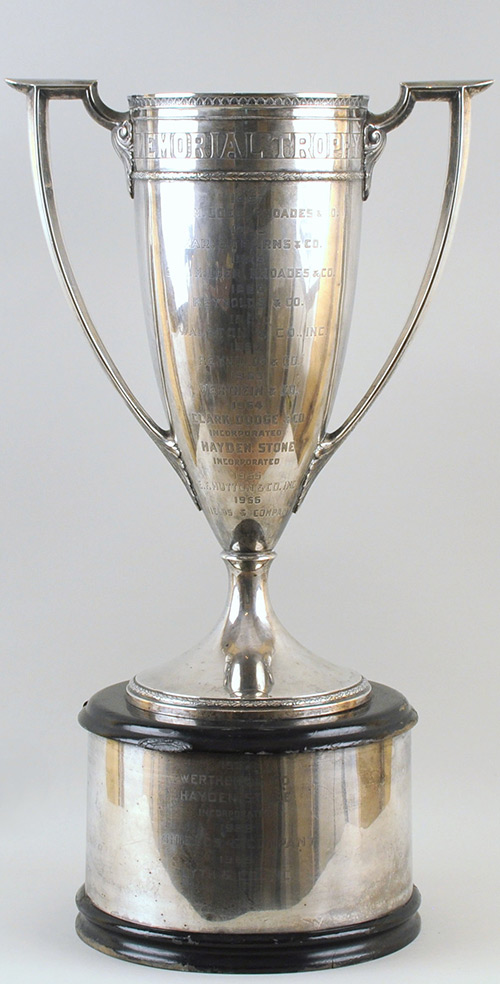 Gorham Charles Hayden
Memorial Sterling Trophy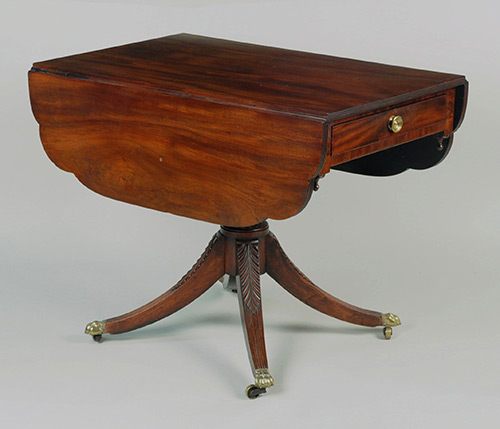 New York Federal Dropleaf Breakfast Table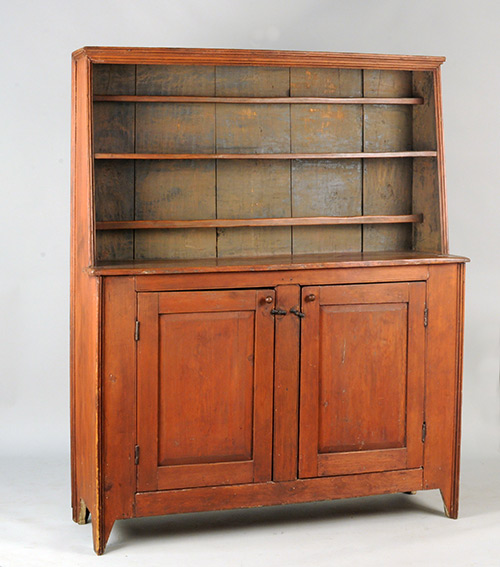 American Red Painted Pewter Cupboard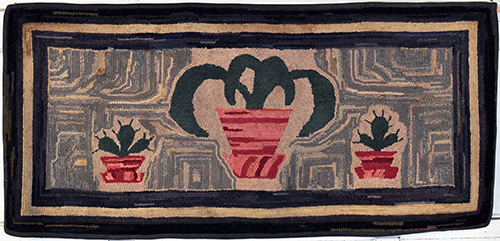 Unusual Vintage Hooked Rug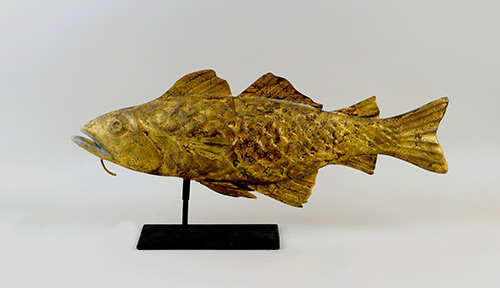 Gilded Patinated Copper Fish Weathervane



Pair George III Inlaid Mahogany Knife Boxes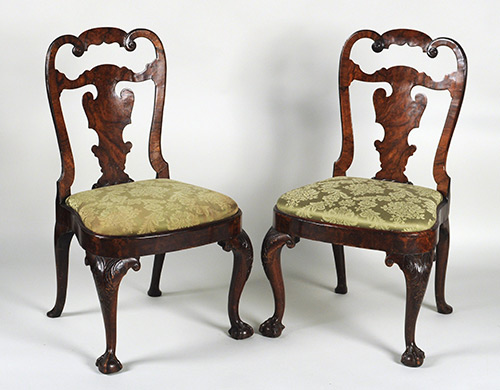 Pair Queen Anne Walnut Veneer Side Chairs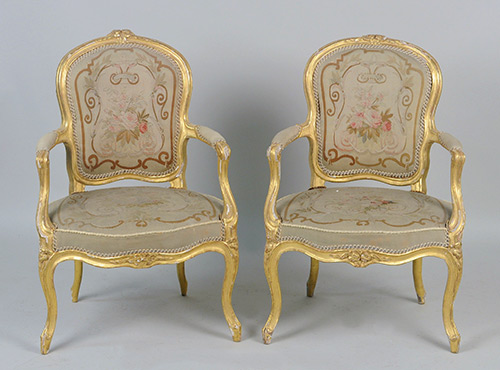 Pair Antique French Gilded Fauteuls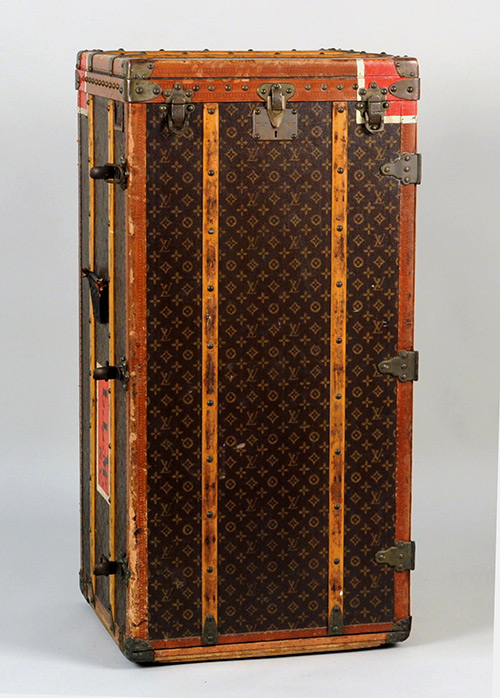 Louis Vuitton Steamer Trunk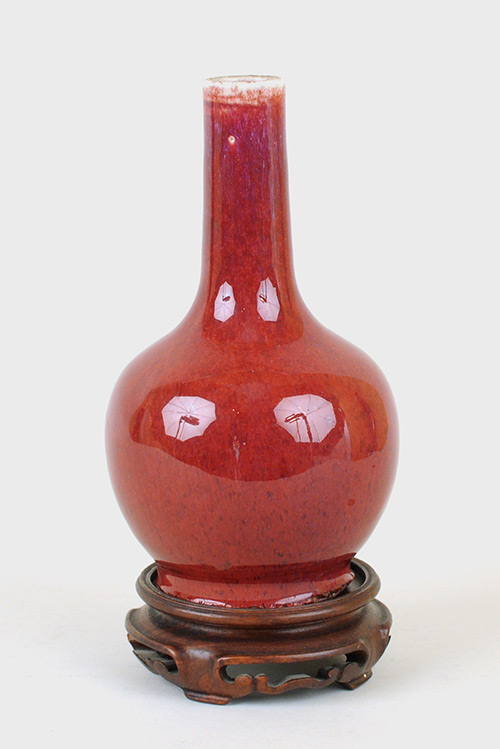 Chinese Vase In Sang De Boeuf Glaze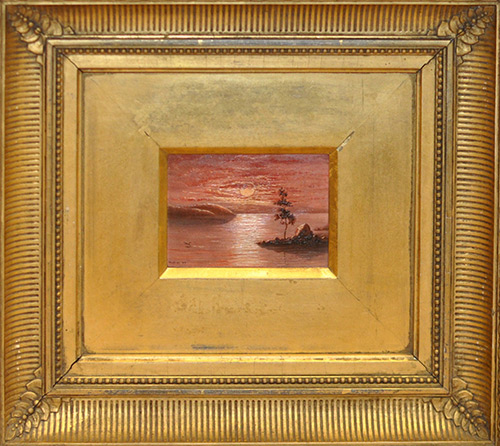 Werdler Lake Quassapaug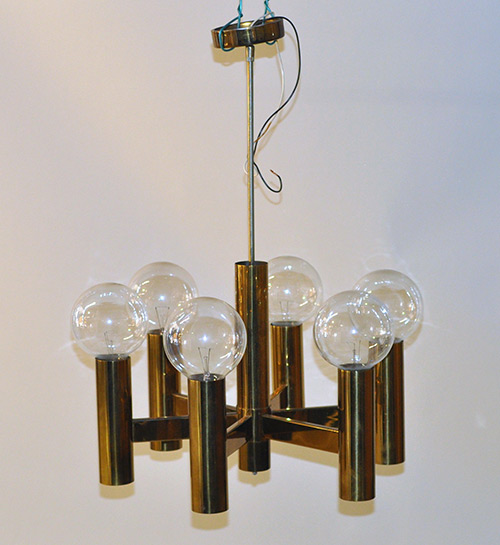 Modernist Brass Six Light Chandelier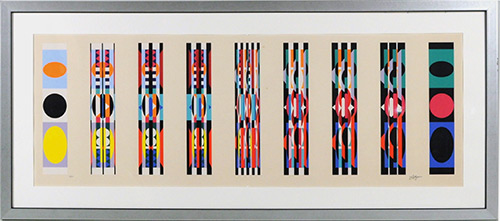 Yaacov Agam Framed Serigraph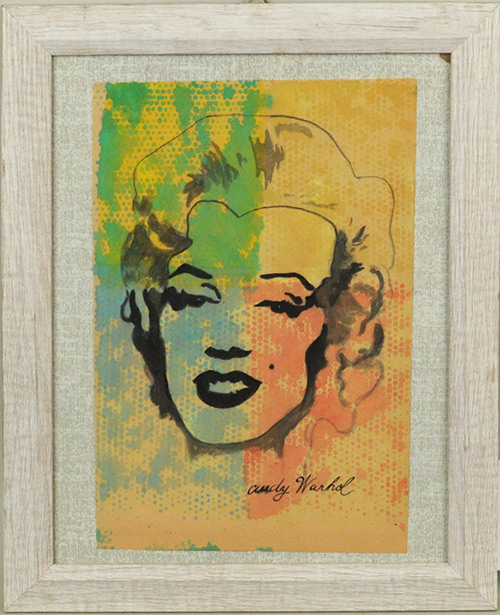 Andy Warhol Marilyn Monroe WC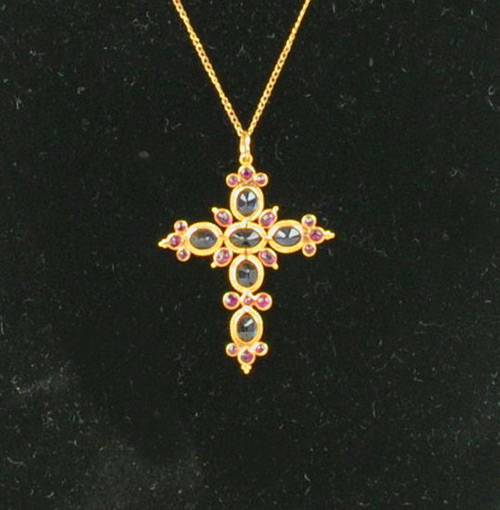 14K Gold Cross Pendant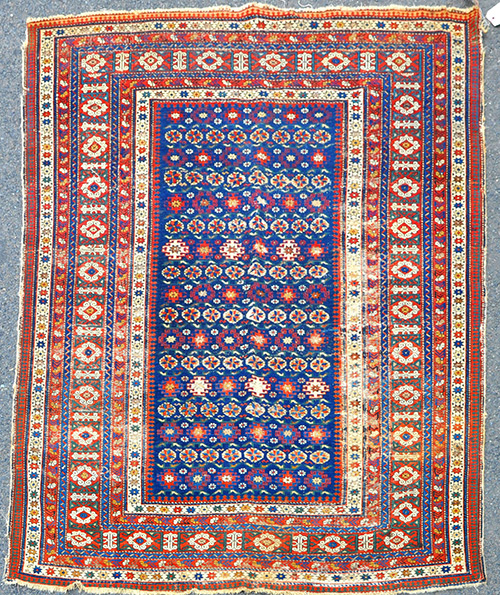 Antique Shirvan Chi Chi



Including Rare Gorham Charles Hayden Trophy, Louis Vuitton Executive Steamer Trunk, Andy Warhol Watercolor and Fine Duncan Phyfe Table

Woodbury, CT – On Wednesday, June 14th at 10am, Schwenke Auctioneers presents a main gallery live auction of over 830 lots of estate property from several estates and consignors. The auction includes American country and formal furniture and decorations, American folk art, English and Continental furniture and decorative arts, Asian porcelain and decorative arts, English & other sterling silver, Native American arts, erotica, jewelry, fine art, miscellaneous decorative arts, and a large group of estate oriental rugs. Estate material includes items from estates in New Haven, Guilford, Southbury, Woodbury, Westport, New Fairfield, Bloomfield, Hartford, New Canaan and Fairfield, Connecticut. The sale is being held at the firm's auction hall at Middle Quarter Plaza in Woodbury. Preview times are Sunday, June 11th from noon to 5pm; Monday, June 12th and Tuesday, June 13th from 10am - 5pm, and Wednesday, June 14th from 9am to sale time.

One of the most unique American silver lots ever offered by the firm is The Charles Hayden Memorial Trophy, weight 95.75 ozt and made by Gorham Manufacturing Company, which was awarded each year (except the war years 1942-48) from 1940 to 1969 to the winner of an annual golf outing sponsored by Hayden, Stone & Co. for the Chief Executive Officers of the most prominent investment banking firms of that period. The invitees would pair up and the winning team would receive smaller copies of this trophy cup.

Hayden, Stone & Co. was a major securities firm founded in 1892 by Charles Hayden and Galen L. Stone. The firm was at one time the third largest American investment banking and brokerage firm. It was acquired by Cogan, Berlind, Weill & Levitt in 1972, and was part of the group of organizations which ultimately in 1981 would become Shearson/American Express.

Charles Hayden (1870-1937) was a prominent American businessman, financier and philanthropist. As senior partner of Hayden, Stone & Co. his influence was such that he was included among those who "are too busy to hold political office, but determine who shall". Noted institutions bearing his name include the Hayden Planetarium in New York, the Charles Hayden Planetarium at Boston's Museum of Science, and the Charles Hayden Foundation. Instrumental in the early financing of Arizona copper mines and smelters, due to his insightful early interest in copper for electricity, the smelting community of Hayden, Arizona was named for him.

The Trophy was displayed in a glass display case in the entry hall of Hayden, Stone's executive offices at 25 Broad Street, near Wall Street in New York City, where the consignor was an Executive Vice President, member of the Board of Directors, member of the Executive Board of Eight, and Chairman of the Finance Committee.

One can follow the golfing lives of many CEOs of the well-known great firms of that time, as documented by the yearly winners of the tournament which were annually engraved on the Trophy. When the space on the main trophy was exhausted, a sterling bound wooden extension base was made to accommodate additional winning entries, and the trophy was then mounted on that base. Most of the firms whose names appear on the trophy have been merged into successor organizations and other large banks.

The cup was given to the consignor and has been in his home for many years, sometimes used as a display for plants, once considered as a base for a lamp, but thankfully still remains in its original form.

The annual Trophy winners by year and name from commencement until cessation at the time Hayden, Stone & Co. was sold are:

1940 Hemphill, Noyes & Co.
1941 The First Boston Corporation
1948 The First Boston Corporation
1949 The First Boston Corporation
1950 Merrill, Lynch, Pierce, Fenner & Beane
1951 Merrill, Lynch, Pierce, Fenner & Beane
1952 Wertheimer & Co.
1953 Hemphill, Noyes & Co.
1954 Wertheim & Co.
1955 Fahnestock & Co.
1956 Blyth & Co., Inc.
1957 Carl M. Loeb, Rhoades & Co.
1958 Bear, Stearns & Co.
1959 Carl M. Loeb, Rhoades & Co.
1960 Reynolds & Co.
1961 Walston & Co., Inc.
1962 Reynolds & Co.
1963 Wertheim & Co.
1964 Clark Dodge & Co. Incorporated and Hayden, Stone Incorporated
1965 E.F. Hutton & Co., Inc.
1966 Shields & Company
1967 Wertheim & Co. and Hayden, Stone Incorporated
1968 Shields & Company
1969 Blythe & Co., Inc.

Charles Hayden was born in Boston, Massachusetts to Josiah Willard Hayden and Emma A. (Tirrill) Hayden. His father was a shoe and leather merchant and he was educated in the public schools before enrolling at the Massachusetts Institute of Technology. Hayden studied mining investment and graduated in 1890. Following graduation, he traveled for a year before taking a position as clerk with the Boston bank of Clark, Ward, & Co. Hayden was a bachelor his entire life and lived at the Savoy-Plaza Hotel in Manhattan. His hobbies included steeplechase and bridge. After joining with fellow Clark, Ward, & Co. clerk Galen L. Stone to open Hayden, Stone & Co., Hayden gained a reputation for quick decisions and mastery of the brokerage business. Foreseeing the needs of electrification, Hayden made his fortune by investing in copper mining.

Fine American furniture is included in the sale, notable among those offerings is a fine New York carved mahogany breakfast table, attributed to the shop of Duncan Phyfe, with cloverleaf drop leaf top with reeded edge, one working drawer, acanthus carved central column and four acanthus carved and reeded legs ending in brass paw casters. The table measures 28 1/2" high, 36" long, 24 1/2" wide, 46" wide open and carries provenance from a Connecticut collector.

American country furniture and folk art abound, including a fine American red painted early pewter cupboard, having two shelves and plate rail over two cupboard doors below, measuring 67 1/2" high, 54 1/2" wide, 17 1/2" deep with provenance from a Danbury, Connecticut estate. Folk art items include a fine folk art carved powder horn, a Mahantongo Valley paint decorated Sheraton chest, several early hooked rugs including an unusual example depicting aloe and cactus plants, measuring 53" long, 24 1/2" wide, many early trade signs, and a gilded patinated copper fish weathervane standing 12 1/2" high, 26 1/2" long.

A substantial number of fine English and Continental decorative arts items and furniture are being sold, including a fine George III carved mahogany three tier dumbwaiter, a pair of inlaid George III knife boxes, an early William & Mary walnut veneered chest of drawers, an extremely rare George III inlaid mahogany bird cage, and a fine pair of Queen Anne walnut veneer balloon seat side chairs with the crests and splats with burled walnut veneers, the front cabriole legs with carved leaves and rosette returns ending in ball and claw feet, the slip seats now covered in silk damask, and measuring 38" high, 21" wide, 18" deep. The lot includes the original bill of sale from Frank Partridge, London, and carries provenance of a New York City estate.

From a Fairfield County collector the sale features an early William & Mary walnut drop front secretaire, several pairs of French period arm chairs including a pair of transitional gilt Louis XVI fauteuils, French provincial fruitwood armoire, and a fine George III satinwood console table with inlaid swags and bellflowers, measuring 32 1/2" high, 56" wide, 21" deep.

Expected to draw spirited bidding is a vintage 1960's rare Louis Vuitton executive secretary steamer trunk, the interior with padded lid, fabric label #78318 over small fitted leather compartments and two small pullout drawers with leather LV tabs, pullout leather writing surface below over two large drawers and four smaller drawers below. Exterior latches stamped "LV Depose", lock stamped "BTE SGIC patent Louis Vuitton made in France, 149 New Bond Street, London 70 Champs Elysees, Paris 082316." The trunk measures 45" high, 22" wide, 20" deep and bears the monogram "LLM" for Lucy Loeb Marks, who was the original owner. This trunk has never been previously offered, and the provenance is property of a New York collector.

Many lots of Asian decorative arts are crossing the block in this diverse sale, including over one hundred fifty lots of porcelain, bronzes, artworks, scrolls, netsukes and ivory carvings. Notable lots include a Chinese carved jade vase with lotus leaf design on a similarly designed wood base, a Japanese black ground porcelain bottle vase, a Chinese porcelain long neck vase in sang de boeuf glaze, with label on base "Dynasty Keen-Lung 1736-1795" and with wood stand, measuring 7 3/4" high, 4" wide, provenance property of a New York City estate. From the same estate is a Chinese Junyao glazed bowl on wood stand, measuring 3 5/8" high, 8 1/2" wide.

The sale also features a large number of fine arts items, including Polish artworks most notably a female nude portrait by Miecislaw Reyzner, (Poland, 1861-1941) oil on canvas, signed upper right, measuring 26 3/4" high, 21 1/4" wide, consigned by a local Woodbury, Connecticut estate.

American art includes a parian bust of Abraham Lincoln, worked by Martin Milmore, (American, 1844-1883), signed in casting verso "M. Milmore Sculptor", and measuring 14 1/2" high, 6 3/4" wide. A paining of unique local interest is a work by William H. Wordler, "Sunset At Quassapaug Lake, Middlebury, Conn." oil on panel, initialed, dated " '77" lower left, with a paper label verso, measuring 11 1/4" high, 12 3/4" wide.

The diversity of the sale is illustrated by a group of mid-century modern lots, including a LeCorbusier type chrome and upholstered armchair from a New York City estate, a modernist brass and marble coffee table, an Arco marble and chrome "arc" form floor lamp, a pair of modern chrome "Z" stools, a fine pair of modernist chrome double arm counter-balance lamps, and a modernist six light brass chandelier, possibly Stuart Barnes for Robert Lamp, measuring 29" high, 22 1/2" diameter. Modern art includes a rare size Yacoub Agam, framed seriagraph, numbered, signed in pencil "42/54", sized 33" high, 75" wide, with provenance from a Hartford, Connecticut collector. Finally, the modern era lots include an Andy Warhol watercolor of Marilyn Monroe, (American, 1928-1987), on paper, signed lower right "Andy Warhol". Verso two estate stamps, indistinct pencil notation "VF231.69? Molly Barnes Gallery Label - 631 North La Cienega Boulevard Los Angeles, CA 90069", the sheet size 12 5/8" high, 8 1/2" wide.

In addition to the feature Charles Hayden sterling silver trophy, many lots of American and English sterling silver will be sold, as well as numerous lots of fine gold jewelry and a collection of ethnic and tribal jewelry. One of the more unusual sterling lots is a matched set of three sterling silver trays, having wavy, serpentine shape, total weight 119.35 OZT, the largest measuring 20" long, 15" wide, being offered for a New York City estate.

An interesting jewelry lot is a 14K gold jeweled cross pendant, on a chain and mounted with 6 oval faceted dark blue sapphires weight approximately .25 carat each, and 19 faceted red rubies, weight approximately .03 carats each, total sapphire weight approximately 1.5 carats, total ruby ruby weight approximately .57 carats, gross weight 1dwt. 1 1/4" high, 1" wide, being sold for a Rhode Island collector.

This sale also will feature a large selection of over 50 estate oriental carpets including Persian and Caucasian room and scatter sized rugs, including a very fine and brilliantly colored geometric antique Shirvan Chi Chi rug, measuring 5' long, 7' wide.

The catalog for the sale is viewable at www.woodburyauction.com. Absentee and phone bidding are available for this live gallery auction by registering directly with Schwenke Auctioneers, and the sale will be broadcast live on Live Auctioneers, Invaluable and Auction Zip. To register or arrange for absentee or phone bidding, please call Schwenke Auctioneers at 203-266-0323.