Auction Blog
---
Schwenke September 27th Auction Features Estate Items From Famous American Collector C.K. Davis & British-Born American Actor David Niven
Posted September 1st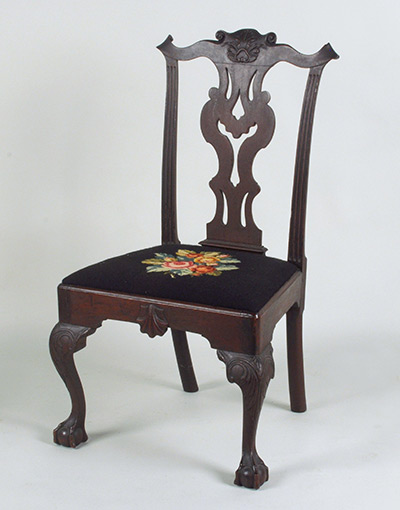 Philadelphia Chippendale Mahogany Side Chair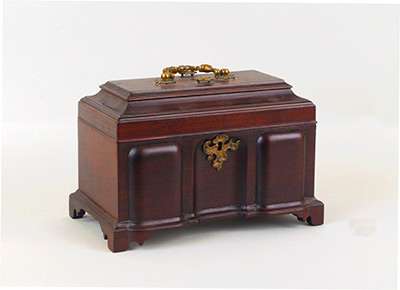 Rare Boston Block Front Tea Caddy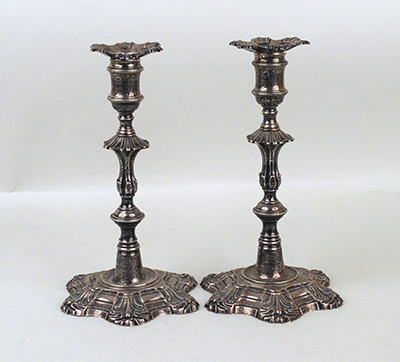 Pair George III Cast Sterling Silver Candlesticks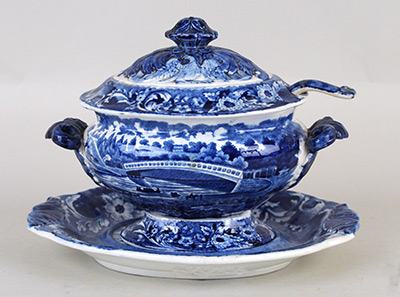 Important Staffordshire Historical Tureen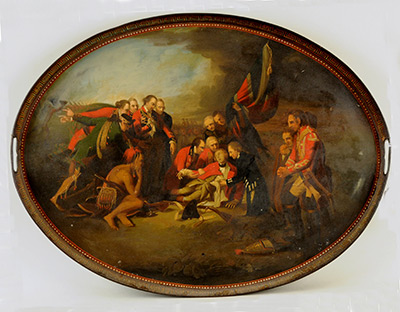 Tole Tray Depicting Death General Wolfe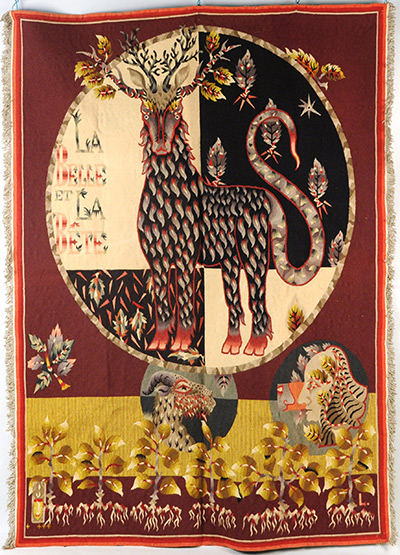 French Aubusson Hanging Tapestry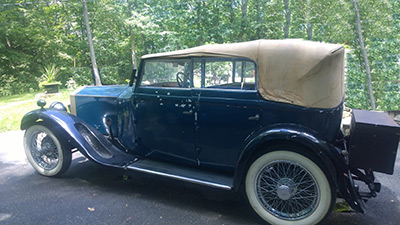 1926 Rolls Royce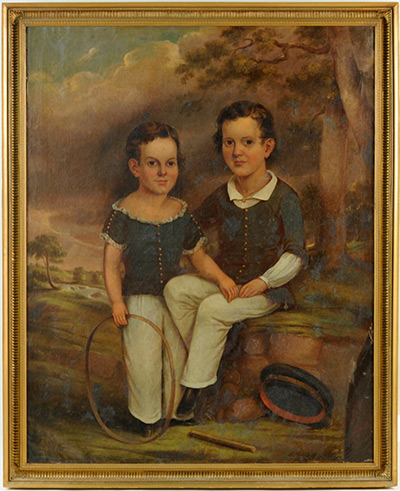 George Winter, Framed Portrait Two Children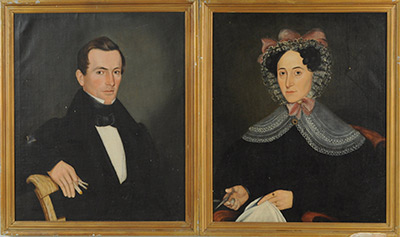 Pair Folk Art Portraits, Attr. Ammi Phillips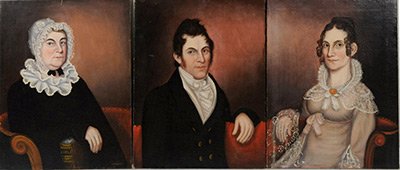 Tandy-Huddleston Family Portraits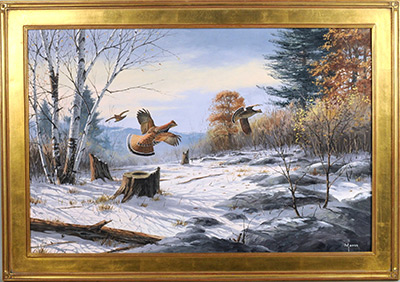 David Maas, OC Ruffed Grouse




Regency Gothic Sterling Four Piece Tea Set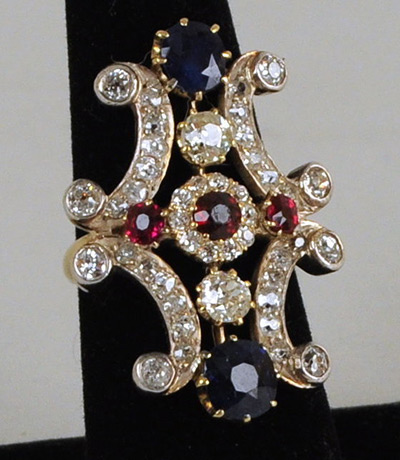 18K Gold Ring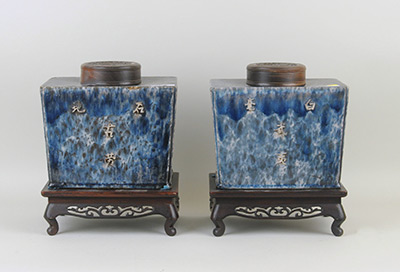 Pair Chinese Blue Glazed Tea Jars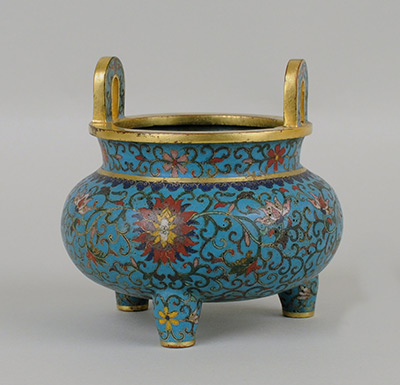 Chinese Cloisonne Footed Censer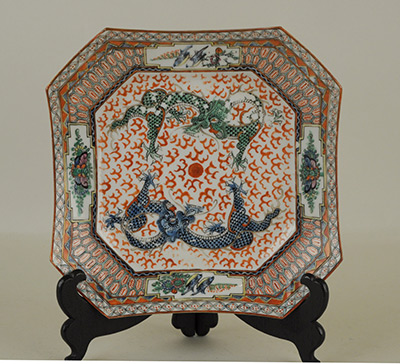 Dragon Pearl Service Square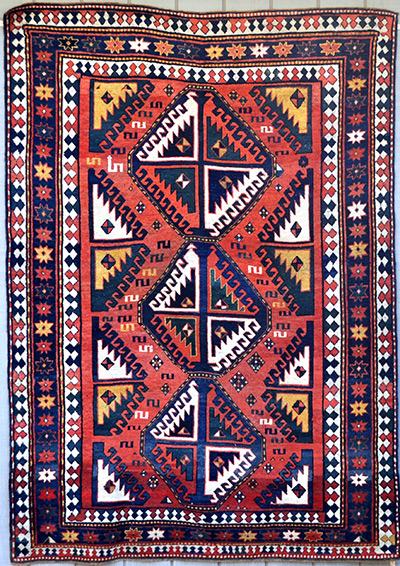 Caucasian Kazak Rug



Featuring Rare American Furniture, American Country Furniture & Folk Art, English and European Decorative Arts, Asian Decorative Arts, Large Collection of Fine Art, Jewelry & Silver and Estate Oriental Rugs

Woodbury, CT – On Wednesday, September 27th Schwenke Auctioneers will conduct its Annual Fall Connecticut Fine Estates Auction with a remarkable offering of over 750 lots of select estate property from several estates and consignors, including American country and formal furniture and decorations, American folk art, English and Continental furniture and decorative arts, Asian porcelain and decorative arts, English & other sterling silver, Native American arts, jewelry, fine art, miscellaneous decorative arts, and a large group of estate oriental rugs.

The sale will include items from the estate of noted American collector C.K. Davis. Never before offered for sale, the items include several important and well-documented pieces of American furniture. Other estate property includes Continental decorative arts from the estate of American actor David Niven, more than one hundred pieces of fine art from a Connecticut estate, and decorative and fine arts from over 45 other estates and consignors.

This sale begins at 10:00 am in the firm's auction hall at 710 Main Street South, Middle Quarter Plaza, in Woodbury. Preview times are Friday, September 22nd and Sunday, September 24th from noon to 6pm; Monday, September 25th and Tuesday, September 26th from 10:00am to 5:00pm; and Wednesday, September 27th from 8:00am to 10:00 am sale time.

C.K. Davis Collection Items

Over seventy-five objects from the C.K. Davis personal collection are being offered for sale for the first time in this fall public auction. C.K. Davis was president of Remington Arms Corporation and after becoming interested in American antiques in the mid-twentieth century became a dedicated patron of the Israel Sack, Inc. firm in New York City. For many years he avidly collected some of the finest examples of American furniture, many of which are now in the collection of Winterthur Museum in Delaware. Henry Francis DuPont, the founder and benefactor of Winterthur Museum, was a close friend of C.K. Davis and Davis was a member of the Board of Trustees of Winterthur Museum for several years.

Several important pieces of C.K. Davis furniture will cross the block, including the rare General Anthony Wayne Chippendale carved mahogany side chair, Philadelphia 18th century. Possibly by William Wayne (working 1760-1786), the chair has a shaped and scrolled crest centering a carved shell over fluted stiles flanking a pierce carved baluster splat. The needlepoint upholstered slip seat within a shell carved front rail, raised on foliate carved cabriole front legs ending in ball and claw feet. The chair measures 40 1/2" high, 21" wide, 18" deep. Provenance: Descended in the family of General Anthony Wayne, sold Henkel's, Philadelphia June, 1924. Provenance: Ex Collection William Randolph Hearst, sold Parke-Bernet Galleries, November 19, 1938; purchased by Israel Sack from Parke-Bernet, November 19, 1938. Illustrated: Albert Sack, "Fine Points of Furniture, Early American", p. 39; F. Lewis Hinckley "A Directory of Antique Furniture", p. 285; The Magazine Antiques, January 1941, p. 21. Two side chairs, possibly from the same set, and attributed to William Wayne, first cousin of General Anthony Wayne, were at Waynesborough, the Chester County home of General Wayne until 1963, and sold at Sotheby Parke-Bernet April 29, 1978. A single chair likely from this set is illustrated in Horner "The Blue Book of Philadelphia Furniture" plate 334 and is there listed as "property of the late Captain William Wayne, originally owned by General Anthony Wayne, a first cousin of William Wayne, the prominent cabinet and chair maker".

Other notable furniture items include a rare Newport, Rhode Island block front mahogany tea caddy, dated 1761, with finely cast Chippendale handle, mounts and escutcheon, the stepped lid opening to a fitted interior, the block front box on a conforming molded base with spurred bracket feet. The caddy bears a small brass plaque to the underside with the date "January 29th, 1761". Dimensions are 7 1/2" high, 10 1/2" wide, 6 1/2" deep. Purchased by C.K. Davis from Israel Sack, Inc., November 30, 1939.

A second rare block front item is a Providence, Rhode Island Queen Anne dressing mirror, with a shaped and concave molded frame with turned finial enclosing a rectangular mirror plate, over three short blocked end drawers, raised on eight ball feet. Bearing a paper label to the center drawer "Miss Margaret Anthony's Shaving Glass", the glass dates circa 1750, and measures 26" high, 14" wide, 8" deep. Provenance: Family of Margaret Anthony, Providence, RI; Purchased by C.K. Davis from Israel Sack, Inc., September 11, 1941.

Also offered is a fine Hepplewhite inlaid demi-lune mahogany card table, Baltimore, circa 1790, having a demilune top with line inlay and concave molded edge, opening on double swing leg supports, the base with string inlay and double line and disc inlaid lower edge, raised on tapering legs embellished with oval paterae, pendant bellflowers and stringing continuing to banded cuffs. Dimensions are 29 1/2" high, 36" wide, 18" deep (closed). Provenance: Ex Collection Louis G. Myers; purchased by C.K. Davis from Israel Sack, Inc., June 28th, 1938. Reference: Illustrated: The Magazine Antiques, January 1941, page 21. A closely related example Illustrated: I. Sack "Fine Points of Furniture, Early American", page 282, designated "Best".

Another rarity is the so-called "John Hancock" diminutive Queen Anne mahogany drop leaf tea table, probably Boston, circa 1740. The table has a circular top with two falling leaves supported on opposing swing legs, and is raised on cabriole legs terminating in pad feet. According to Israel Sack, Inc., the table descended in the family of John Hancock. The tiny table measures 24 1/2" high, 28 3/4" diameter (open), 24 1/2" high, 28 3/4" wide, 11 1/2" deep closed. Published: Albert Sack, "Fine Points of Furniture - Early American" page 246.

Country furniture items from the Davis group include a fine maple and pine Queen Anne oval tea table, probably New England, 18th century. The oval top is set on a base of double baluster and reed turned legs joined by box stretchers, on turned feet. The table bears initials "W.C." painted on the underside of the top and measures 26" high, 32 3/4" wide, 21 1/4" deep. Also selling is a cherry Queen Anne dish top candlestand, New England, c.1740-1750, the circular dished top with concave molded edge over a column and ring turned standard, on a tripod base of carved cabriole legs ending in snake feet. Dimensions are 26 1/2" high, 16 1/2" deep. Purchased by C.K. Davis from E.B. LaGrange, Wilton, CT, February 1, 1938. Yet another item is an American maple and birch octagonal top candlestand, 18th century, the octagonal top on a column and ring turned standard, supported on a tripod base of stepped cabriole legs ending in snake feet. Dimensions are 26" high, 13" wide. Purchased by C.K. Davis from Charles Montgomery, January 28, 1940.

Artwork from C.K. Davis is also selling, including "Evening" by Louis Aston Knight (French, 1873-1948), a twilight scene with cottages on La Risle, Beaumont-le-Roger, Normandy. Signed lower left "Aston Knight, Paris". The work measures 33" high, 39" wide. Purchased by C.K. Davis from John Levy Galleries, March 24, 1936. Another work is "May Morning" by John Carleton Wiggins (Am. 1848-1932), a pastoral landscape with sheep grazing in a meadow, signed and dated lower left "Carleton Wiggins, NAS 1918". The work is signed, titled and inscribed verso "May morning. Sheep and landscape, Carleton Wiggins, 116 W. 57th St. NY. Price $2000". The painting measures 32" high, 44" wide. Purchased by C.K. Davis from Frederick Hawley, Bridgeport, CT.

Important accessory items from the Davis collection include a pair of cast sterling George III candlesticks by Ebenezer Coker (working 1738-1783) dated 1769, each with hexagonal stepped base with shell corners, knopped trumpet stem with shells and beading, supporting beaded spool form sockets and removable hexagonal shell cast wax pans, one having engraved lion and sword crest. The pair are fully marked to underside of the bases, and the nozzles and pans are also marked. The candlesticks measure 9" high, 5" diameter, and weight 37.92 OZT. Purchased by C.K. Davis from Tiffany & Co., February 8, 1940.

Porcelain items include a rare Staffordshire diminutive historical tureen, ladle and under-plate by Joseph Stubbs, Burslem, early 19th century depicting "Upper Ferry Bridge Over the River Schuylkill". Transfer decorated in blue and white from an engraving by Plocher after a drawing by Thomas Birch, within a floral and spread-winged eagle border. The tureen stands approximately 7" high, 8 1/2" wide, 6 7/8" deep. Reference: Illustrated in Larsen "American Views On Staffordshire China", page 119. Illustrated in Camehl "The Blue China Book", page 80.

Decorations include a marvelous toleware tray (English, early 19th C), painted with historical scene of the death of General Wolfe at Quebec after the painting by Benjamin West, 1771 in the National Gallery of Canada. The tray is decorated with Greek key border and shaped hand holds, and measures 22 1/2" deep, 30 1/4" wide. Purchased by C.K. Davis from The Old Print Shop, New York, March 31, 1941.

A rare pair of engraved New York federal brass andirons are also on offer from the Davis collection. The andirons each have engraved urn tops with swags and punched detail on a column support with urn and willow engraved plinth, on spurred cabriole legs ending in platformed pad feet. Attributed to Richard Wittingham, the pair stand 28 1/2" high, 12" wide, 18" deep.

David Niven Estate Items

The famous British/American actor David Niven is perhaps best remembered for his debonair charm and quick wit which enabled him to conquer Hollywood and helped make him an Academy Award-winning star and a perennially popular character actor who appeared in many productions from the early 1940's through the late 1960's. Several items from his estate, consigned from descendants of Mr. Niven, are being offered in this sale. Among the items are a pair of Louis XVI style painted bergere chairs "a Orcilles", having ribbon carved and molded frames on fluted tapering legs, measuring 43 1/4" high, 24 1/2" wide, 22 1/4" deep.

Also included are a pair of Louis XV carved beechwood fauteils, with cartouche backs with floral carved crests and seat rails, the frames molded, upholstery removed, being sold in the frame, and measuring 36" high, 26" wide, 24" deep.

Other items include a satinwood inlaid oval vitrine table, the glass case on tapering fluted legs joined by shaped stretchers, standing 31" high, 27" wide, 19 1/2" deep; a Louis XVI style painted daybed, with floral carved scrolled ends upholstered in multi-colored striped fabric, on short, tapering top fluted legs, measuring 32" high, 70" wide, 28" deep; and an Italian neoclassical fruitwood commode, with three long drawers with geometric panels of contrasting light and dark inlays, flanked by inlaid stiles continuing to tapered feet, measuring 34 1/4" high, 42" wide, 23" deep.

One of the rarest Niven collection items is an Aubusson tapestry (French, 1892-1966) "Edition Originale A" designed by Jean Lurcat and woven at Aubusson by Jansen. Monogrammed "J" lower left, "L" lower right, label verso. Measurements are 78" high, 58" wide.

Specialty Item

One of the lead items in the sale is a remarkable 1926 Rolls Royce Phanton II Convertible in dark blue enamel. The rare vehicle has been garaged for several years and is in running condition. The Rolls carries a pre-sale estimate of $50-$60,000.

Folk Art Items

Many fine American folk art items will be hammered down on September 27th, including a framed portrait of two children by George Winter (British/American, 1809-1876). The work is a fine full length double portrait of two siblings in corresponding blue and white dress with hoop and cap in a Wabash River landscape, signed and dated verso "Painted by Geo. Winter, Lafayette, Ind. 1850". The painting has a paper label with brief biographical note attached to stretcher and measures 54 1/2" high, 44 1/2" wide overall.

Other fine folk paintings are a pair of folk art portraits attributed to Ammi Phillips (American, 1788-1865), the subjects being an unidentified lady and gentleman depicted half length, finely attired, the lady with lace bonnet and jeweled brooch holding fabric and scissors, the gentleman holding a folding ruler. The paintings measure 33" high, 28" wide overall, and provenance is Property of a Connecticut Institution.

Attributed to William L. Turner, (Kentucky, active 1st quarter 19th century) is a group of three family half-length portraits of Mrs. Elizabeth Huddleston and Mr. & Mrs. "Napper" Tandy of Mason County, Kentucky, each measuring 30" high, 24" wide. All three are depicted finely attired and seated on a Federal sofa, the portraits in sequence showing the scrolled arms and crest rail of the sofa, Mrs. Huddleston holding the family bible and Mrs. Tandy in lace with pearls and a gold brooch. The subjects were identified in a letter that originally accompanied the portraits mentioning family residences in Mason County, Kentucky and Virginia, The attribution to William L.Turner is based on signed portraits painted in Elizabethtown, Kentucky in 1824. Provenance is Joan Brownstein Folk Art Paintings.

Fine Art

The sale includes over one-hundred pieces of fine art from a Greenwich, Connecticut estate, as well as additional fine art from numerous other estates and consignors. A New Canaan, Connecticut collector offers a David Maas "Winter Scene With Ruffed Grouse", oil on board, is one of several sporting art items. Mass (American, b. 1929), depicts a winter landscape scene with ruffed grouse taking flight, oil on board, signed lower right, and measuring 29" high, 41 1/2" wide. Other sporting art includes two works by Robert Verity Clem "Shore Birds In Flight".

From the same collector is an old master style work by G. Lega (Italian, 19th century) a painting after Rafaello Sanzio (Italian, 1483-1520), "Madonna Della Sedia" in an elaborate Renaissance Revival giltwood frame, profusely carved with shells, masks and foliage. Signed and dated on the stretcher "G. Lega 1868 Firenze" with paper labels verso for gilder Luigi Ceccheretti, Florence and "Rev. W. E. Hagg, Jr. on loan to St. Mary's rectory". The work measures 59" high, 49" wide.

Another fine old master style work from a Rhode Island collector is Manner of Pompeo Batoni, The Holy Family (Italian, 1708-1787), the holy family depicted with Mary tenderly holding the sleeping Christ, while Joseph pauses from reading and casts a worried eye. Oil on canvas, unsigned, measuring 40 1/2" high, 30 7/8" wide.

Many American paintings are being sold, including C.W. Knapp (American, 1823-1900), autumn river landscape scene with figures fishing at a bend in the river. Signed and dated lower left "C.W. Knapp '72" and 27" high, 41" overall.

Jewelry, Gold Coins & Silver

Many lots of sterling silver, gold coins and fine jewelry are on offer, including a US gold 11 coin set comprising 1904 double eagle, 1911D double eagle, 1901 eagle, 1926 eagle, 1906 half eagle, 1909 half eagle, 1855 quarter eagle, 1926 quarter eagle, 1874 three dollar, 1873 one dollar, and 1852 one dollar gold coins.

From a Connecticut estate is a Wallace sterling flatware service for twelve in the "Sir Christopher" pattern comprising twelve dinner forks, twelve fish forks, twelve demitasse spoons, twelve teaspoons, twelve butter knives, twelve salad forks, twelve dessert spoons, twelve cream soup spoons, twelve dinner forks, twelve luncheon forks, twelve dinner knives, twelve luncheon knives, four serving spoons, one pastry server, one pair sugar tongs, one jam spoon, one small ladle, weighable silver 166.330 OZT. Provenance: Estate of Gloria Robinson, Branford CT.

A Brooklyn, New York estate yielded an English Regency sterling silver tea and coffee service in a repousse floral design comprising a teapot, coffee pot, sugar and creamer, made in London in 1828, 1829 maker's mark "RE EB" for Rebecca Emes and Edward Barnard. The set weighs 89.08 OZT.

Many fine jewelry pieces are being sold, including an 18K gold sapphire, ruby and diamond ring, possibly English, in an elaborate scrolled openwork pattern containing two sapphires, three rubies and forty-four diamonds, the band stamped "18 CT". From a Woodbury, Connecticut estate, the band is stamped "18 CT", approximate size is 7.

English & Continental Decorative Arts

The sale features a number of fine English and French pieces, including a fine pair of Georgian carved giltwood mirrored wall brackets, each with foliate frame enclosing two shelves and with triple mirrored back, dimensions 42" high, 20 1/2" wide, from a Fairfield, Connecticut private collection.

Offered also from the C.K. Davis collection is a Swiss inlaid rosewood and ebony cylinder music box,19th century, the case with crossbanding, string inlay and burled veneers, the top centering a mother of pearl inlaid medallion. The lot includes three interchangeable cylinders playing twenty-four tunes and the original booklet listing music played for each cylinder, and is in working condition. Dimensions are 14" high, 37" wide, 17" deep.

From a Brooklyn estate is a fine set of six Georgian carved side chairs, in mahogany, having foliate carved serpentine crests, molded stiles and pierce carved splats, the slip seats covered in flame stitch needlepoint, raised on molded square legs joined by H stretchers, measuring 38" high, 19 1/2" wide, 17" deep.

A Rhode Island collection yielded a pair of French empire style bronze six-light candelabra by Alfred Emmanuel - Louis Buerdeley (French, 1847-1919), stamped on underside "BD 800V", 31" high, 11 1/2" high.

A brass dial English tall clock with inlaid mahogany case, scalloped fret hood with fluted columns, brass dial inscribed "Henry Elliot, London, Fecit" was consigned by a New Canaan, Connecticut estate. The clock stands 91" high and bears an inscription to back of case "Mr. Bullock, clock and watchmaker, Bradford."

Among the items of English case furniture is a carved pine pewter dresser with cutout sides and lattice detail below a molding, the base with tombstone molded panel doors and three graduated drawers, measuring 71" high, 62" wide, 23" deep, provenance a Roxbury, Connecticut estate.

Asian Decorative Arts

Schwenke auctions are noted for having fine Asian items, ever since the historic sale of the double sided jade plaque for $392,000 in a 2014 auction. This sale has several lots of Asian decorative arts on offer, including a pair of Chinese blue glazed tea jars, of trapezoidal form, with pierce carved hardwood caps and footed stands, bearing identifying characters in relief for Wuyi, China, measuring 12 1/2" high, 10" wide, 7" deep; a Chinese blue and white porcelain bottle vase of large bulbous form, landscape decorated and bearing six character Guangxu marks, standing 12" high, 8" diameter; a Tibetan thangka of Shakyamuni, shown standing on a lotus pedestal within flowering blossoms and surrounded by acolytes, 37" high, 25" wide overall; a small Chinese cloisonné footed censer, with lotus blossom and vine motif, Qianlong four character mark to the underside, 5" high, 5" diameter.

From a Connecticut estate is a large Chinese enameled porcelain dinner service, with design of green and blue dragons chasing pearl on a salmon and white ground enclosed in a floral patterned border, all with gilt detail comprising thirteen round 10 1/4" plates, thirteen square 8 1/4" plates, eleven square 7 1/4" plates, twelve square 6" plates, ten square 5" plates, two 10" bowls, two 8" bowls, one 6 1/2" bowl, six 6" bowls, ten shallow 6" bowls, two graduated oval covered vegetable dishes, one round covered vegetable dish, two rectangular covered serving dishes, one gravy boat, two underplates, three oval graduated platters, two covered sugar bowls, four cream pitchers, nine covered handled soups, twelve underplates, two extra lids, six round coffee cups, thirteen saucers, sixteen octagonal coffee cups, thirteen saucers, eight demitasse cups, and ten saucers.

Oriental Carpets

The sale also includes over 40 fine estate oriental carpets including Persian, Caucasian and Turkoman room and scatter sized rugs, and other regional and modern rugs of varying sizes. One example of interest is a Caucasian Kazak, 19th century, 7' 9" long, 5' 7" wide.

The catalog for the sale is viewable at www.woodburyauction.com. Internet, absentee and phone bidding are available for this live gallery auction by registering directly with Schwenke Auctioneers. The sale will be broadcast live through Live Auctioneers and Invaluable. For information please call Schwenke Auctioneers at 203-266-0323.