Auction Blog
---
Fine Asian & English Porcelains, 18th Century English Silver and English/Continental Furniture From The Estate of Mrs. George S. Franklin, Jr. Featured at Schwenke Auctioneers January 31st Auction
Posted January 26th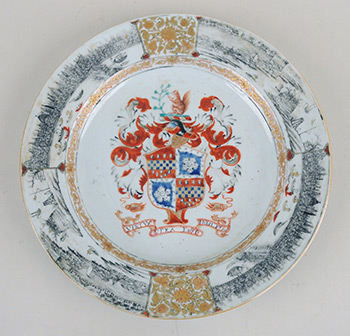 Rare Chinese Export Plate - Arms of Lee Caton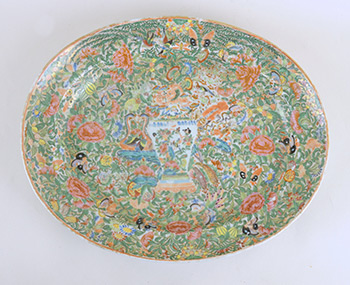 Famille Rose Large Oval Porcelain Platter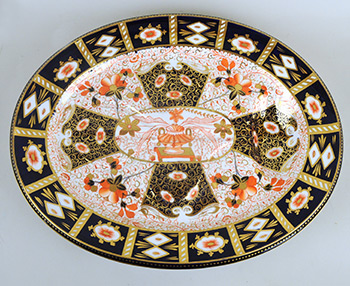 Davenport Large Porcelain Well Tree Platter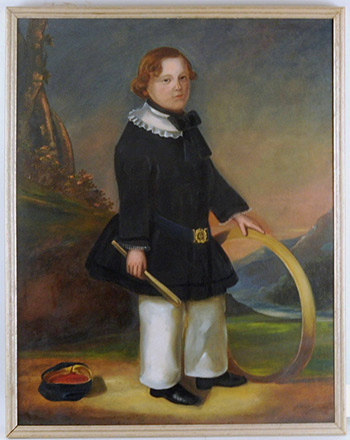 Folk Art Portrait, Boy With Hoop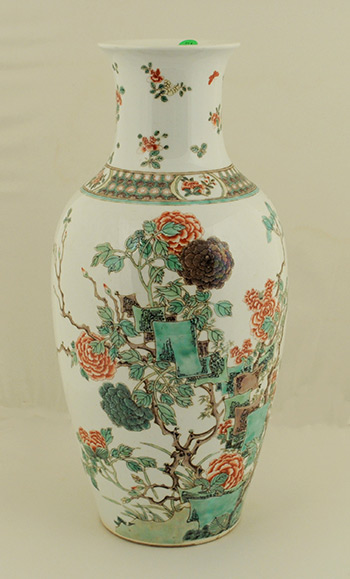 Chinese Wucai Porcelain Vase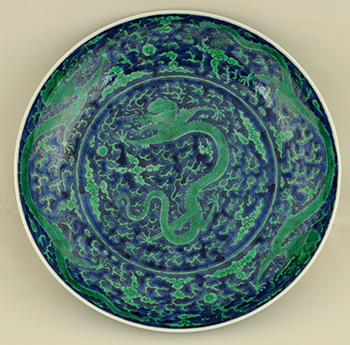 Chinese Porcelain Green & Blue Dragon Dish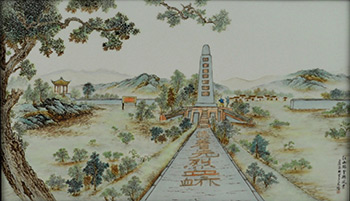 Chinese Porcelain Landscape Panel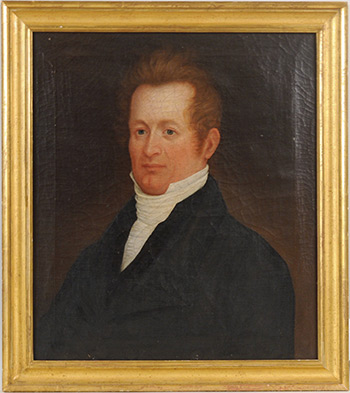 Folk Art Portrait Red Haired Gentleman OC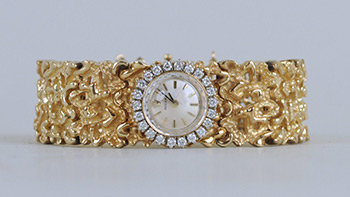 Ladies 14K Gold & Diamond Watch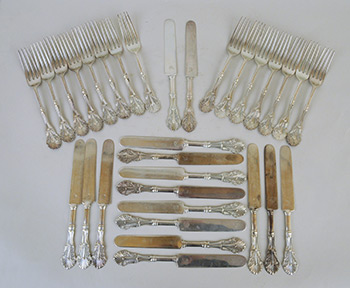 George W Shiebler & Tiffany & Co Sterling Flatware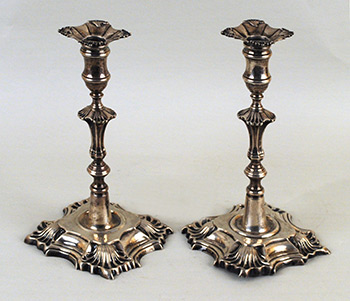 Pair Georgian Rococo Sterling Candlesticks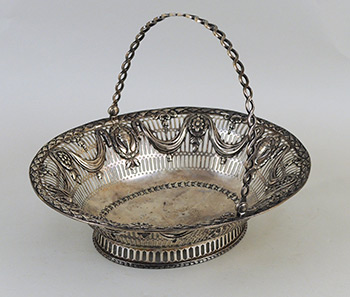 English Sterling Bread Tray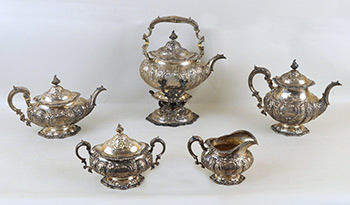 Gorham Sterling Five Piece Tea Set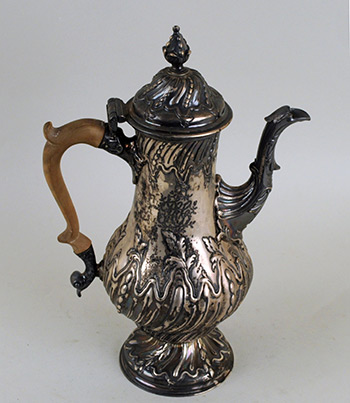 English Sterling Coffee Pot, London, 1759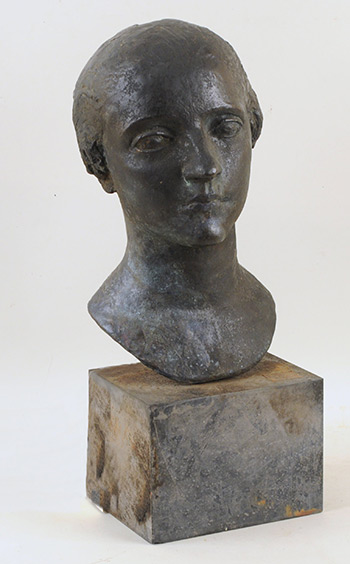 Charles Albert Despiau Bronze Bust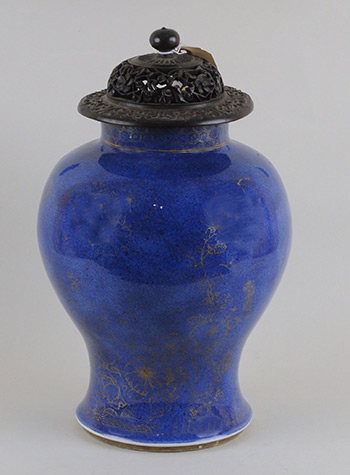 Chinese Porcelain Lidded Urn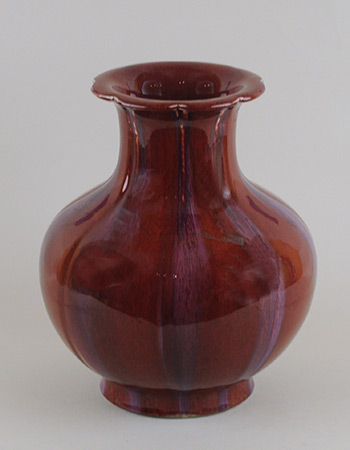 Chinese Porcelain Flambe Vase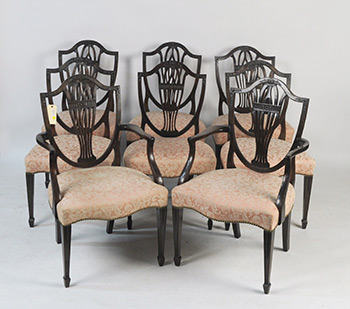 Set Eight George III Dining Chairs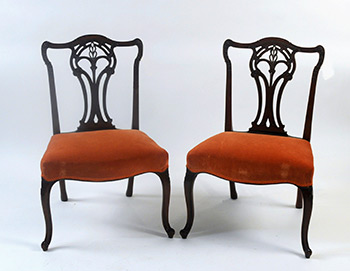 Pair Important English Chippendale Side Chairs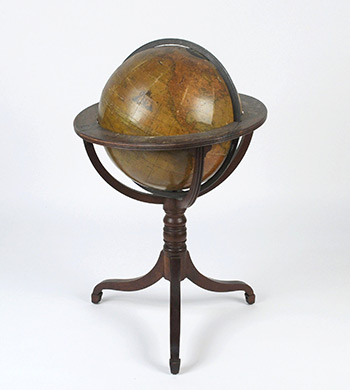 W&TM Bardin New British Terrestial Globe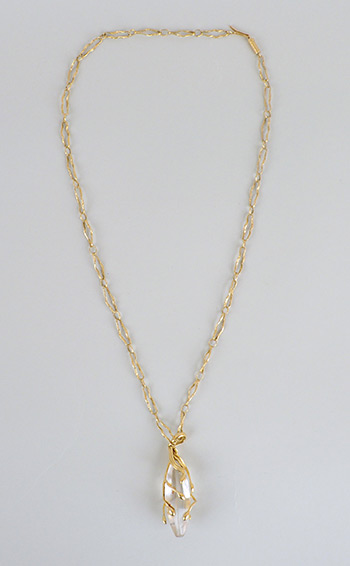 Lalounis 18K Gold & Crystal Pendant Necklace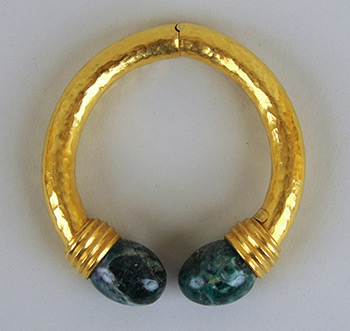 Lalounis 22K Gold Bracelet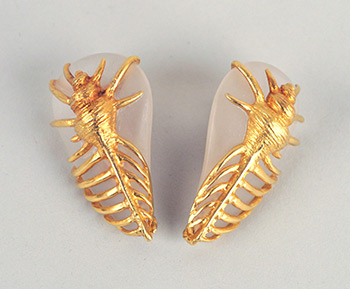 Pair Lalounis 18K Gold Ear Clips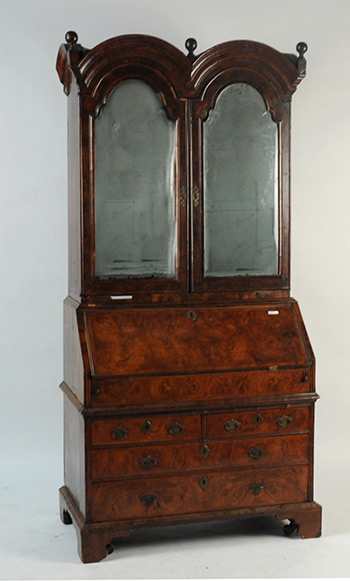 Early English Queen Anne Double Dome Secretary Desk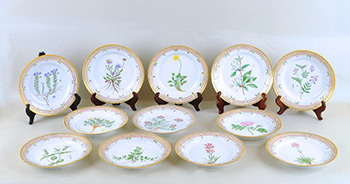 Set 12 Royal Copenhagen Flora Danica Plates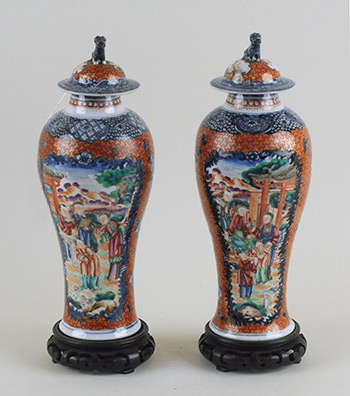 Pair Chinese Porcelain Enameled Lidded Urns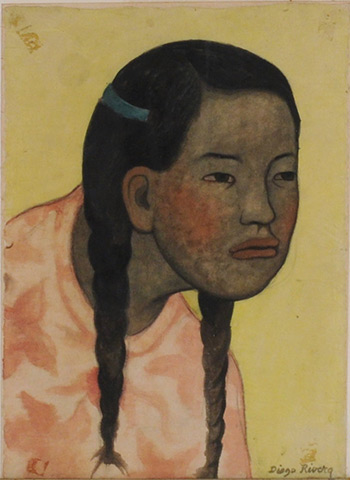 Diego Rivera Young Girl Watercolor On Paper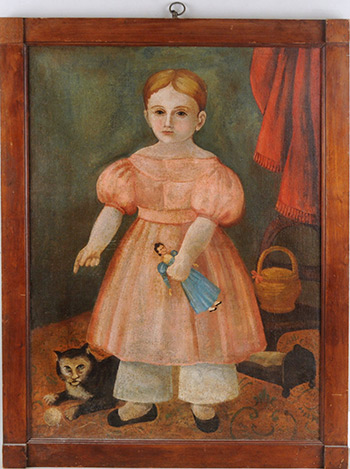 Folk Art Portrait of Young Girl, Oil On Canvas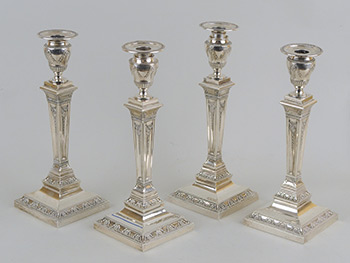 Set Four Sterling Weighted Candlesticks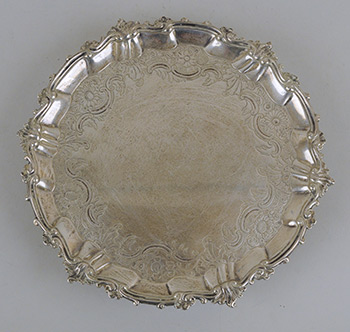 Scottish Georgian Sterling Scalloped Footed Salver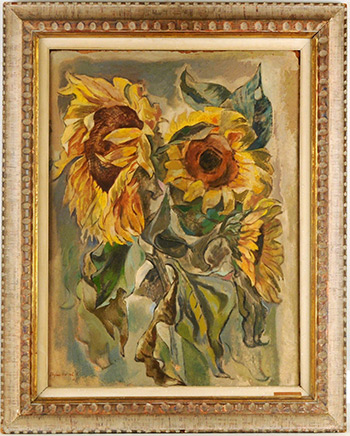 Stefan Hirsch, Sunflowers OC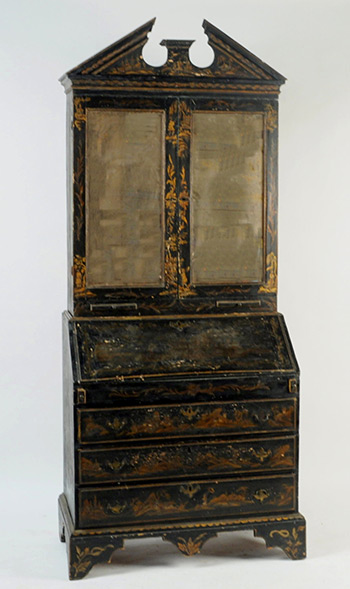 Continental Chinoiserie Decorated Secretary Desk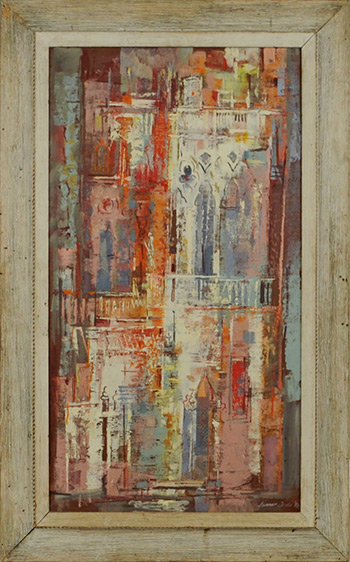 Lamar Dodd, Venetian Fantasy OC 1957



Also Featuring Estate Jewelry and Asian Decorative Arts

Woodbury, CT – On Wednesday, January 31st Schwenke Auctioneers will hold its January Fine Estates Auction with an offering of over 400 lots of freshly consigned estate property from estates throughout Connecticut and Westchester County, New York. The auction features property from the estate of Mrs. George S. Franklin, Jr. (New York City and Oyster Bay, NY), and includes a broad selection of Asian decorative arts, American, English and Continental decorative arts, folk art and American country furniture, early English & other sterling silver, jewelry, fine art, miscellaneous decorative arts, and estate oriental rugs.

This auction is a live online sale with absentee and phone bidding, plus live internet bidding on multiple platforms. The auction begins at 6:00 pm on January 31st. Preview times are Sunday, January 28th from noon to 6:00pm; Monday, January 29th, Tuesday January 30th and Wednesday, January 31st from 10:00am to 5:00pm. Preview is also available at other times by appointment. The gallery is closed at 5pm on Wednesday, auction day.

Mrs. George S. Franklin, Jr. (New York City and Oyster Bay, NY) is from one of the great collecting families in America. She was a granddaughter of Senator Nelson Aldrich of Rhode Island, and a niece of two well-known collectors, daughters of Nelson Aldrich, namely Lucy Aldrich, a notable collector of porcelain and Asian/Chinese art and antiquities, and Abby Aldrich Rockefeller, a co-founder of MOMA whose collection also formed the basis of the Abby Aldrich Rockefeller Folk Art Museum. Many of the Asian items and ceramics in the collection are from these two ladies.

Her husband, George S. Franklin, Jr., traveled widely during his tenure as Executive Director of the Council on Foreign Relations in NYC, and in the process pursued his own interest in collecting, particularly Asian and Georgian antiquities. Franklin's mother and her family were instrumental in the founding of Bennington College, which was built on the grounds of their family home in Vermont. Other family ancestors include Austin Corbin, developer of Coney Island and the LIRR, and Trenor W. Park, a Vermont statesman, businessman and philanthropist. Park's family home, the Park-McCullough House in Bennington VT, is now on the National Register and open to the public.

Several fine Asian lots are being offered, including a Chinese Export famille rose and grisaille porcelain circular dish from the Lee of Coton Hall service, circa 1735. This service is considered the finest armorial service ever ordered by an English family. The border shows early scenes of London viewed from the south bank of the Thames with London Bridge at the right and the dome of St. Paul's visible on the left, alternating with panels of Canton seen from the Pearl River with the city walls to one side and the Dutch folly fort to the other, both in soft grisaille. The arms are those of Lee quartering Astley, circa 1735, and an example is illustrated in Howard/Ayers "Masterpieces of Chinese Export Porcelain" and represented in the collections of the State Department, Victoria & Albert, The Metropolitan Museum, Winterthur and The Reeves Collection at Washington and Lee University. The motto, "Virtus vera est nobilitas" translates to "Virtue is the True Nobility". A dish from this service is also illustrated on the cover of "Oriental Export Market Porcelain" by Geoffrey A. Goddon. Literature: David Sanctuary Howard, "Chinese Armorial Porcelain" vol. 1, page 329.

Other Chinese lots of interest are a large Kesi woven yellow ground dragon panel, measuring 61 1/4" high, 21" wide; a Chinese famille rose green dragon dish, with blue ground, Kangxi mark, boxed, measuring 2 1/2" high, 12 7/8" wide; a Chinese Export porcelain landscape panel; a Chinese Wucai porcelain vase standing 18 1/2" high, 8" diameter; a pair of Chinese porcelain lidded urns; a Chinese porcelain large lidded jar; a Chinese porcelain flambe vase; and several groups of Chinese Export plates and partial sets of dishes, including a rare group of matched Chinese Export platters in famille rose design.

The Franklin family collected early English sterling, and many lots from that collection are being offered in this sale. Among those lots is a fine pair of Georgian sterling rococo candlesticks, mark "MK, D" and a fineness mark (rubbed), bobeches similarly marked, also with hand incised initials "AS" in script, "X1 3 5/8" L", measuring 9 1/2" high, 5 1/2" wide, and weighing 25.520 OZT. Other sterling lots include an English sterling bread tray with handle, marked "LAC" for Lionel Alfred Crichton (English, 1866-1938); an early Gorham sterling five piece tea set in the Cambridge pattern, monogrammed, marked "#A11451, 52, 53, 54, 56", comprising tipping water heater with stand, teapot, coffee pot, lidded sugar and creamer, weight 149.270 OZT; an English sterling rococo coffee pot, London circa 1759; a Scottish Georgian sterling footed salver, with elaborate foliate edge detail, marks for Edinburgh, 1768, maker or assay master Hugh Gordon, weight 15.50 OZT; and a George W. Schiebler & Tiffany & Co. sterling partial flatware service.

Several lots of fine estate jewelry are being sold for the Franklin estate, including a Lalounis 14K gold and crystal pendant necklace; a Lalounis 22K gold bracelet with Azurite stone mounts, 3" long, 2 5/8" wide. Gross weight: 36.52 DWT.; a pair of Lalounis 18K gold ear clips; a Victorian gold and coral pendant brooch; and a 14K gold rose and aqua stone brooch. Other fine estate jewelry lots include a Cartier gold compact; a Tiffany & Co. 18K gold pin; a 14K gold bead and pearl necklace; and a ladies' Rolex 14K gold watch, vintage 1950's with twenty-two .03 carat diamonds, with appraisal certification, and gross weight 39.4 DWT.

Many lots of early English Queen Anne and Georgian furniture are beings sold, many of very high quality although in estate condition having been in storage for many years. The top lots include a fine Queen Anne double dome top walnut and walnut veneer secretary; two George III mahogany butler secretaries, one with elaborate inlays; a rare Continental chinoiserie decorated pitch pediment secretary with slant lid and bracket feet; a rare Queen Anne figured walnut two part high chest; several period stands and tables; two sets of period George III dining chairs; a Regency two pedestal figured mahogany dining table; a fine pair of inlaid George III knife boxes; a rare W&TM Bardin "New British Terrestrial Globe" circa 1820, with cartouche dedication to Sir Joseph Banks, President of the Royal Society. The 18" globe is mounted on a mahogany stand with turned standard and tripod base, and is in estate condition with considerable losses, cracking, wear, tears and discoloration as found, measuring 40" high, 28" diameter; and a rare pair of Chippendale carved mahogany side chairs in the French taste, with open carved splats and cabriole front legs, measuring 36 3/4" high, 24" wide, 20" deep.

Many lots of English and Continental decorations are selling on January 31st. Among the featured lots are a Louis XVI painted three piece parlor suite; a pair of carved and gilded floral and foliate wall hangings; several pairs of carved and gilt wall brackets including a pair of 18th century French painted wall brackets; several early Continental carved Santos figures; and a rare decorated Continental miniature bow front chest.

English porcelains from the Franklin collection are on offer, including a fine Davenport oval well and tree platter; a Royal Copenhagen floral decorated cache pot; and a very rare set of twelve Royal Copenhagen "Flora Danica" porcelain plates, 8 5/8" diameter.

American furniture included in the sale ranges from a New York federal pembroke table to Philadelphia card table, Philadelphia Sheraton chest, and a Philadelphia carved Sheraton four post bed. American folk art items include a large portrait "Boy With Hoop", oil on canvas signed, dated lower right "S. Perrett Pinxit 1855?" According to the Dictionary of Artists in America (Yale Univ. Press, 1957), there were Perretts working as engravers in Newark, NJ 1860 and after. The painting measures 40 3/4" high, 32 1/4" wide. Other folk art portraits include a portrait of a young girl; folk art portrait of a man; and a folk art portrait of a red haired gentleman.

Other academic and contemporary fine art lots are also being offered. Of special interest is a framed watercolor by Diego Rivera (Mexican 1886-1957), signed, and painted on thin tissue, mounted on paper. Frame size is 21 3/4" high, 17 1/4" wide; an unusual Alden Lassell Ripley watercolor of "Lexington Farm"; a Charles Albert Despiau bronze bust, signed, foundry mark "C. Valsuani" (French, 1874-1946), measuring 14 3/8" high, 7 1/2" wide.

Also expected to generate interest is an abstract cityscape by Lamar Dodd (American 1907-1986) entitled "Venetian Fantasy", signed, dated " '57", Grand Central Moderns Gallery Label verso, measuring 43 1/2" high, 27 1/2" wide; and also a work by Stefan Hirsch (American, 1899-1964) "Sunflowers" oil on canvas laid down on board, signed, dated " '40" lower left, size 40 1/2" high, 32" wide.

Also offered in some quantity is Native American and Mexican sterling silver jewelry, including several Navajo silver cuffs, a Zuni carved fetish necklace, several Mexican sterling bracelets, and a vintage Zuni silver and turquoise squash blossom necklace. Native American decorations and rugs are also selling, including a very fine Northwest Coast lidded basket; a vintage Navajo silver and leather medicine bag; a Santa Clara Severa Tafoya collaborative avanyu pot; a large vintage Mexican Chimayo rug; a Navajo woven diamond pattern rug; and a vintage Navajo runner.

Over two dozen estate oriental carpets will cross the block, including Persian, Caucasian, Indian and Turkoman room and scatter sized rugs, with a select very fine Persian Lavar Kerman room size rug, measuring 16' long, 9' wide.

The catalog for the sale is viewable at www.woodburyauction.com. This sale is live online with absentee and phone bidding available by registering directly with Schwenke Auctioneers. Absentee bidding is available on the firm's website, and the sale will be broadcast for live real-time internet bidding through Live Auctioneers, Invaluable and Hibid. For additional information please call the auction hall office at 203-266-0323.