Auction Blog
---
Multiple Fine Estates Featured At Schwenke Auctioneers June 6th Auction
Posted May 29th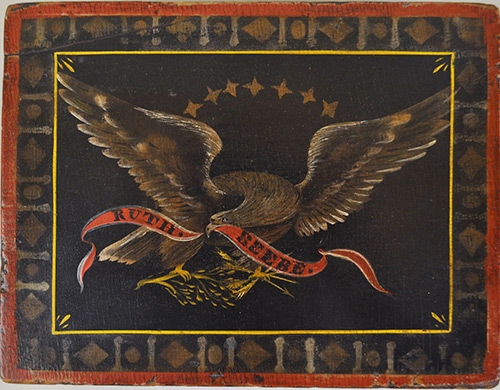 Eagle Decorated American Painted Box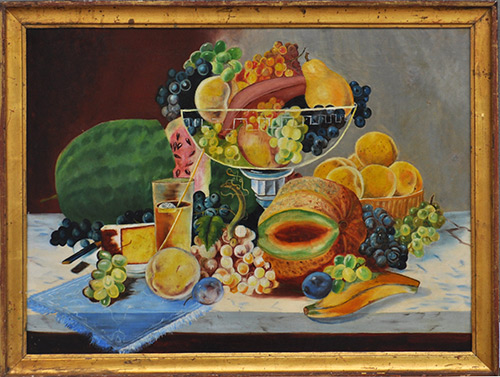 American School Primitive Still Life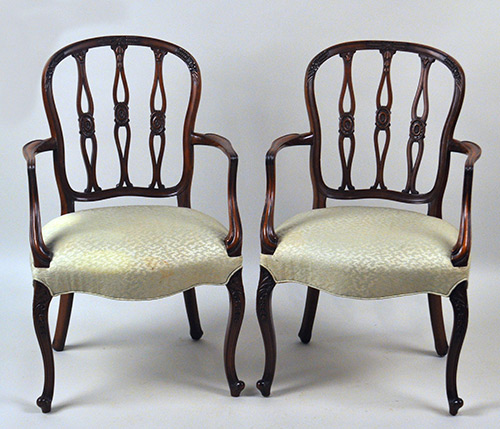 Pair George III Carved Mahogany Arm Chairs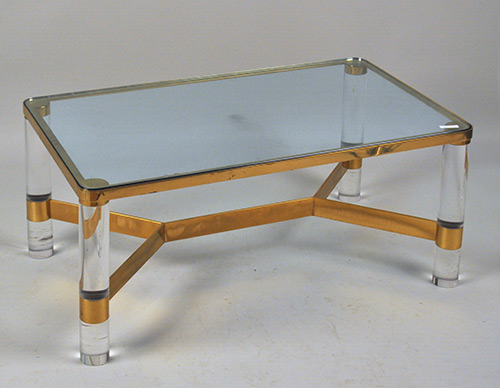 Karl Springer Coffee Table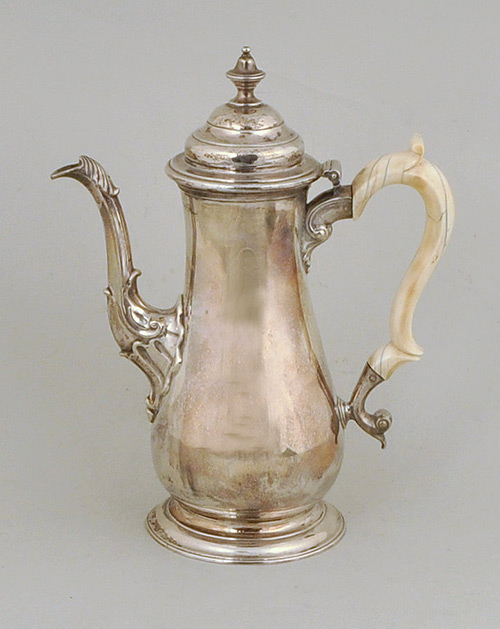 London Sterling Chocolate Pot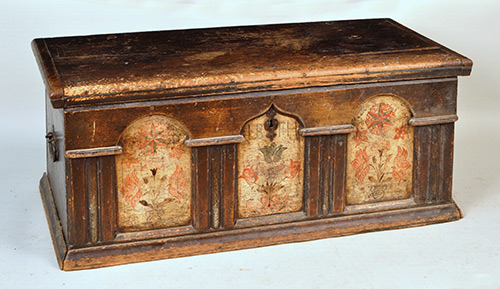 American Painted Three Panel Dower Chest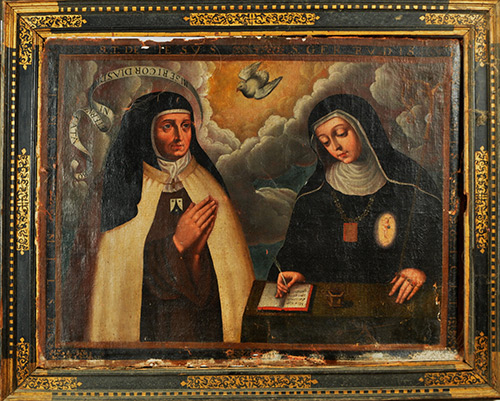 Old Master Double Portrait St. Gertrude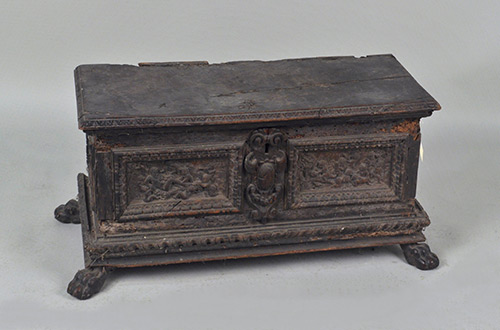 Early Italian Carved Cassone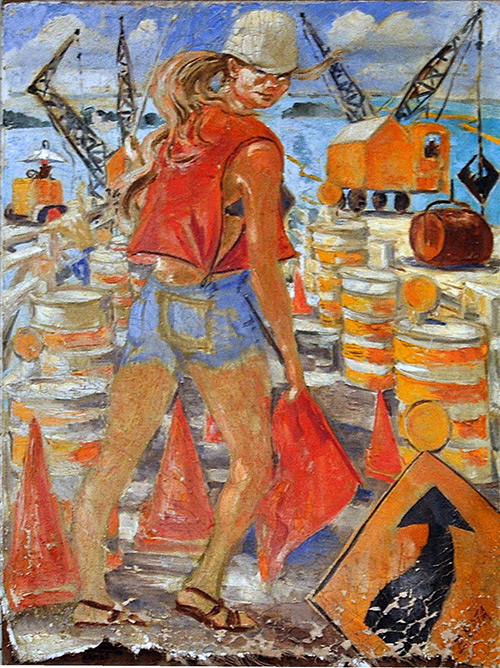 Beata Beach Porter O-C Construction Worker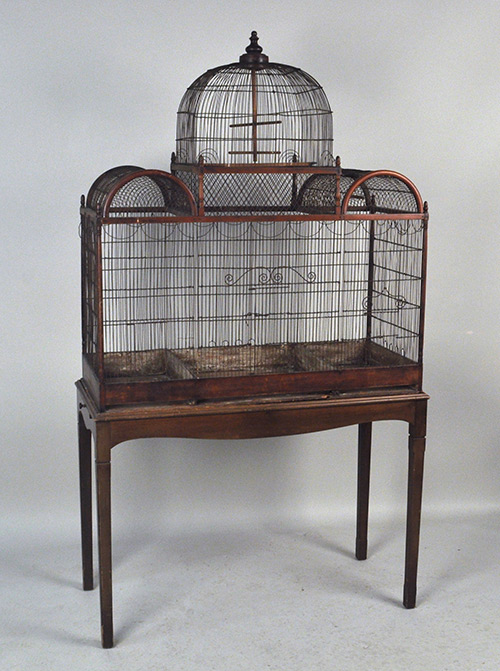 Fine George III Three Section Bird Cage On Stand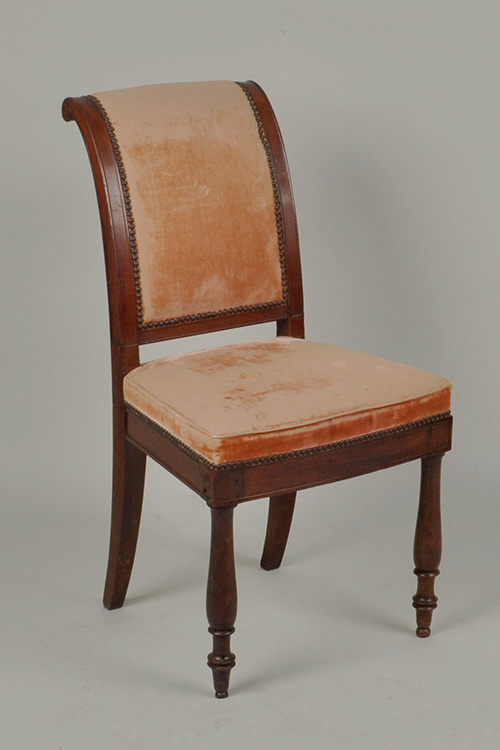 Important French Empire Carved Mahogany Side Chair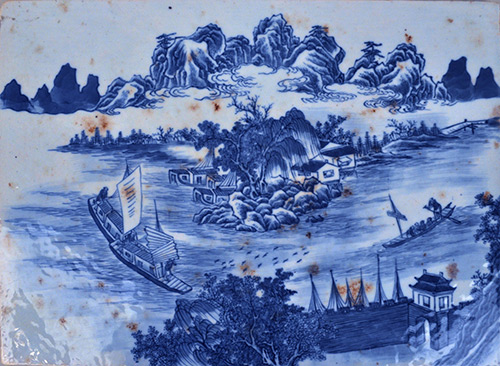 Chinese Blue & White Scenic Porcelain Plaque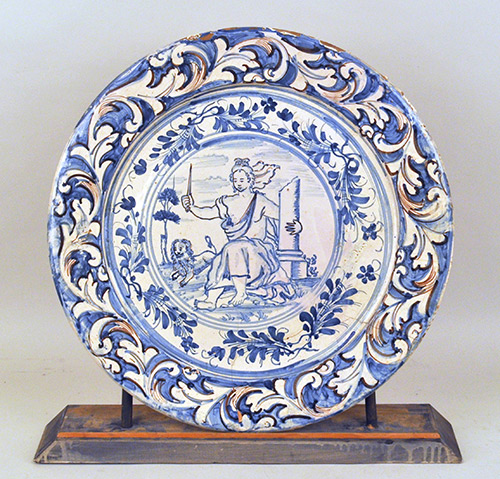 Large Dutch Blue & White Delft Charger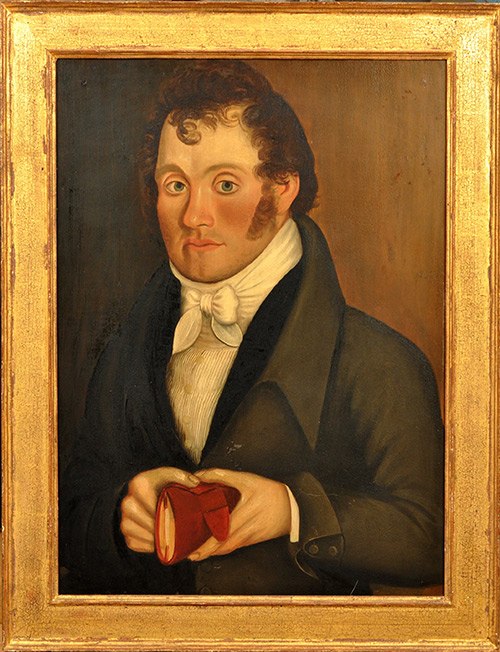 Folk Art Portrait - LW Alcock Hancock NH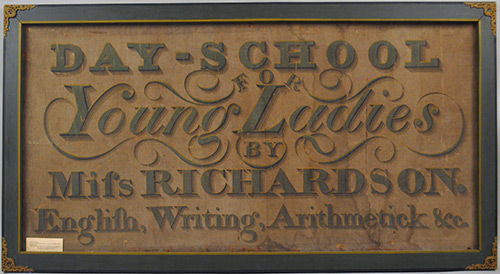 Important Folk Art Canvas Trade Sign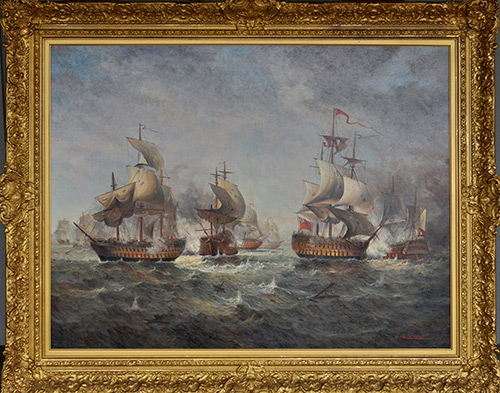 Jean Laurent O-C Multi Vessel Naval Battle



Featuring Early Continental Furniture and Decorations, Americana and Folk Art and Fine Art Including Estate Art by Beata Booth Porter

Woodbury, CT – On Wednesday, June 6th Schwenke Auctioneers will hold its June Fine Estates Auction with an offering of over 640 lots of estate property and includes a broad selection of Asian decorative arts, American, English and Continental decorative arts, folk art and American country furniture, early English & other sterling silver, jewelry, fine art, miscellaneous decorative arts, and estate oriental rugs.

The auction is a live online sale with absentee and phone bidding, plus live internet bidding on multiple platforms including live bidding on the firm's own software. The auction begins at 1:00 pm on June 6th. Preview times are Sunday, June 3rd from 11:00 am to 5:00 pm; Monday, June 4th and Tuesday June 5th from 10:00 am to 5:00 pm, and Wednesday, June 6th from 10:00 am to noon. Preview is also available at other times by appointment. The gallery is closed from noon on auction day.

According to owner/auctioneer Thomas Schwenke "this auction has a tremendous number of interesting estates represented, including numerous rare and important items, many of which have been in storage since inherited by the consignors from parents and grandparents who were avid collectors and world travelers during the early part of the twentieth century."

Mid-century and modern lots include an Eames style leather upholstered chair and ottoman, a "Hollywood" brass and leather bench attributed to Tommi Parzinger, on ball feet with "X" form stretcher, 23" high, 26 1/2" wide, 18 1/2" deep; a modernist coffee table attributed to Karl Springer, with glass top, "X" stretcher brass base and columnar lucite legs, 16" high, 38" wide, 22" deep. Also included are numerous modern art works and contemporary furniture and decorations from estates in New York City and Westchester County, New York.

An estate in Bedford Hills, New York yielded many early Continental lots, including French and English furniture and decorative arts from the seventeenth through the nineteenth centuries. The rarest item is an important French Empire carved mahogany side chair from Tuileries Palace, Attributed to Jacob Freres, the underside with Royal Collection iron stamp, printed inventory label for Tuileries Palace Chambre a Coucher, manuscript label for "Chambre a Coucher du Citayen Marey", printed inventory label (now partially obscured) and a printed auction catalog description from 1935, standing 34 1/2" high, 18" wide, 20" deep. Provenance: Collection Emile Brouwet, sold Paris Hotel Drouot, May 27-28, 1935, lot 250. Ex collection: Barbara Lowe Fallass, thence by descent to a Westchester County, NY private collector. Other lots from this estate include two rare George III birdcages on stand, early pairs and sets of chairs, and European porcelains, fabrics and other decorations.

American furniture and folk art are on offer from various estates in New York, Connecticut and Massachusetts. Expected to attract collector attention is a rare Chippendale painted dower chest, probably Pennsylvania, with a cleated top with molded edge, the three arched panels within molded stiles on a molded base, the central panel with initials "LB - FH." The chest mesaures 20" high, 51" wide, 24 1/2" deep. Provenance: Property of a Massachusetts private collector, by inheritance.

Folk art lots abound, with items ranging from groups of interesting ephemera and early artworks to painted trade signs and fanciful artworks. A few of the more interesting lots include a folk art oil on canvas table top still life, frame size 25" high, 33" wide, and a fine folk art painted box with eagle painted top and banner reading "Ruth Beebe", 3 7/8" high, 8" wide, both consigned by a Connecticut private collector; a rare and important folk art canvas trade sign from Miss Richardson's Day School for Young Ladies, in a brass mounted frame, accompanying card notes "possibly Massachusetts, found Nantucket, circa 1835". Measuring 35" high, 67" wide as framed, the item is property from a Woodbury, Connecticut estate.

Other fine folk art includes several primitive artworks and portraits, one being a folk art painting of a young gentleman, painted on poplar panel, bearing chalk legend verso "L.W. Alcock, Hancock NH," with other early script. The "Alcock House" is a historic residence in Hancock NH. Evidence of missing battens on back of panel. Frame size is 33" high, 25 1/2" wide, also from a Woodbury, Connecticut estate.

Several fine Asian lots are being offered, including a large Tibetan thangka of Avalokitesvara, an eleven headed multi-armed depiction of the Bodhisattva of infinite compassion, standing holding various attributes, pigments on fabric with inscription verso and 59" high, 51" wide. Provenance: Property of a Connecticut Collector; a Chinese blue and white scenic porcelain plaque, depicting boats coming in to walled port, mountains beyond, signed with character verso. At 12" high, 16 3/4" wide, the items is from a Westchester County, NY Estate; and a large Chinese famile rose vase, baluster form with figures in a garden pavilion engaged in domestic activities, with various floral motifs, 24" high, 10" wide. Provenance: Property of a descendant of a signer of the Declaration of Independence.

Sterling silver on offer includes various examples of English 18th and 19th century sterling, with a prime lot being a London sterling chocolate pot by John Payne, 1759.

The pot has an elaborate scrolled bone handle, date mark "1759", maker's mark "JP" with small star between, for John Payne working 1750-70, measures 10 1/2" high, 8 1/4" wide, with gross weight 24.010 OZT, from a Massachusetts private collector, by inheritance.

English and Continental porcelains from various estates are on offer, including several Meissen, Dresden and Capodimonte porcelain figural groups and a very large service of "Leopold" pattern blue and white porcelain by Royal Crown Derby, with impressed over-glazed mark and blue Royal Crown Derby mark, approximately 107 pieces, comprising eighteen large 10 1/2" dinner plates, twelve 9" luncheon plates, twelve 10" soup bowls, twelve 8 1/4" salad plates, ten 5" low plates, nine 3" butter pats, two small open vegetable dishes, two rectangular octagonal covered vegetable dishes, two square octagonal covered vegetable dishes, one sauce boat and tray, one 6" octagonal covered vegetable with tray, one 9 1/4" tazza, one 13 1/2" by 11 1/2" oval platter, one 7 1/4" covered vegetable with tray, one large covered tureen with tray and ladle, eleven barrel form cups, thirteen saucers, eleven demitasse cups, eleven saucers. The group comes from a Fairfield County, Connecticut private collector.

Many lots of fine art are being sold, and expected to generate significant interest is an early oil on canvas depicting Saints Teresa of Avila & Gertrude the Great, both depicted three quarter length within a border with motto, and in a gilt stenciled, molded frame. The likeness of Saint Teresa is closely based on the life portrait of 1570 painted by Fray Juan de La Miseria. The framed size is 32" high, 39" wide, and was purchased in Europe many years ago by a descendant, a Massachusetts private collector. Other fine art includes a major work by Jean Michel Laurent (French/American,1898-1988), a large size painting of several British and unidentified vessels in naval engagement, framed, signed lower right, with frame size 45 1/2" high, 58" wide, from a Massachusetts private collector.

Also, of particular interest for American art enthusiasts are 43 lots comprising over 150 artworks from the estate of Beata Beach Porter, noted Putnam Valley New York woman artist Beata Beach (Beata Beach Porter). She was born in Rome, Italy, May 26, 1911 and died in Putnam Valley, New York, November 23, 2006. She was the daughter of sculptor Chester A. Beach (1881-1956) and Eleanor Hollis Murdock, and the wife of the artist Vernon Carroll Porter (1896-1982).

Over two dozen estate oriental carpets will cross the block, including Persian, Caucasian, Indian and Turkish room and scatter sized rugs. Of special interest is a square Sarouk carpet measuring 4' 7" wide, 4' 8" long.

The catalog for the sale is viewable at www.woodburyauction.com. This sale is live online with absentee and phone bidding available by registering directly with Schwenke Auctioneers. Absentee and real time online bidding is for the first time now available on the firm's website, and the sale will also be broadcast for live real-time internet bidding through Live Auctioneers and Invaluable. For additional information please call the auction hall office at 203-266-0323.