Auction Blog
---
Schwenke November 30th Fine Estates Auction Offers Over 500 Lots With Focus on Americana/Folk Art
Posted November 16th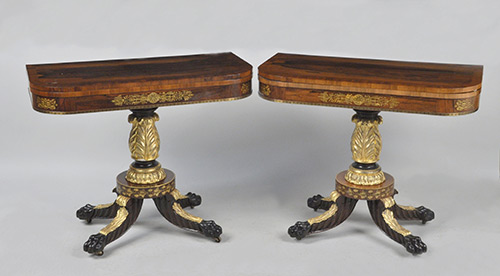 Pair NY Gilt & Stenciled Classical Card Tables



Folk Art OC of Young Boy with Kite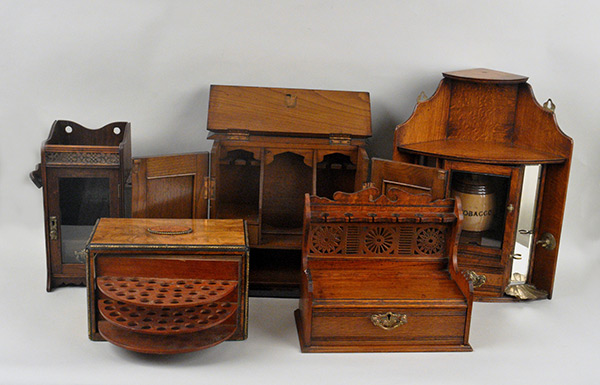 Tobacciana Group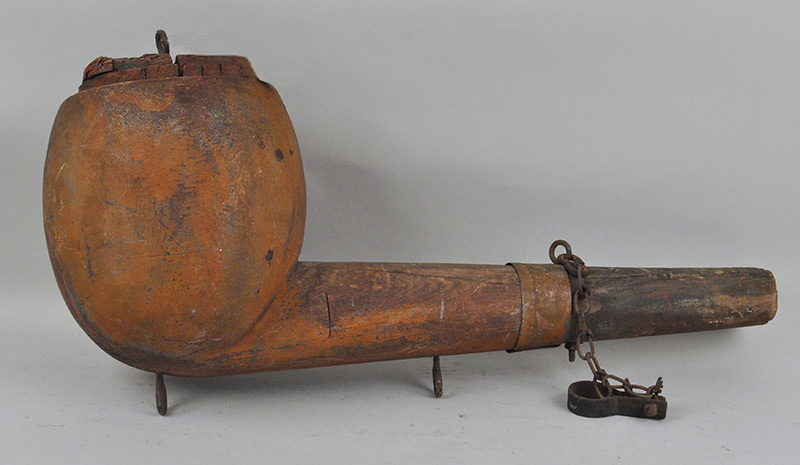 Pipe Form Tobacconist Trade Sign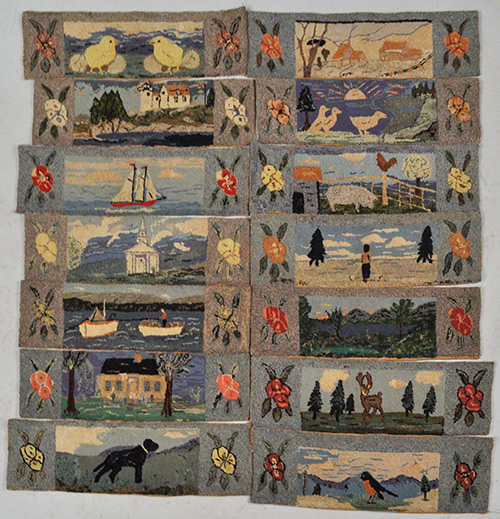 Rare American Folk Art Set 14 Hooked Stair Risers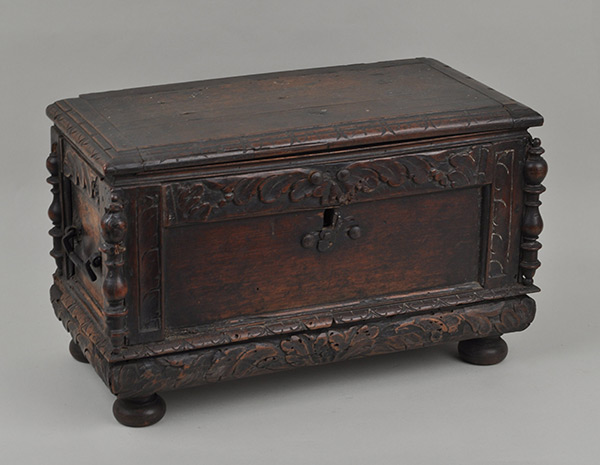 Continental Miniature Carved Walnut Coffer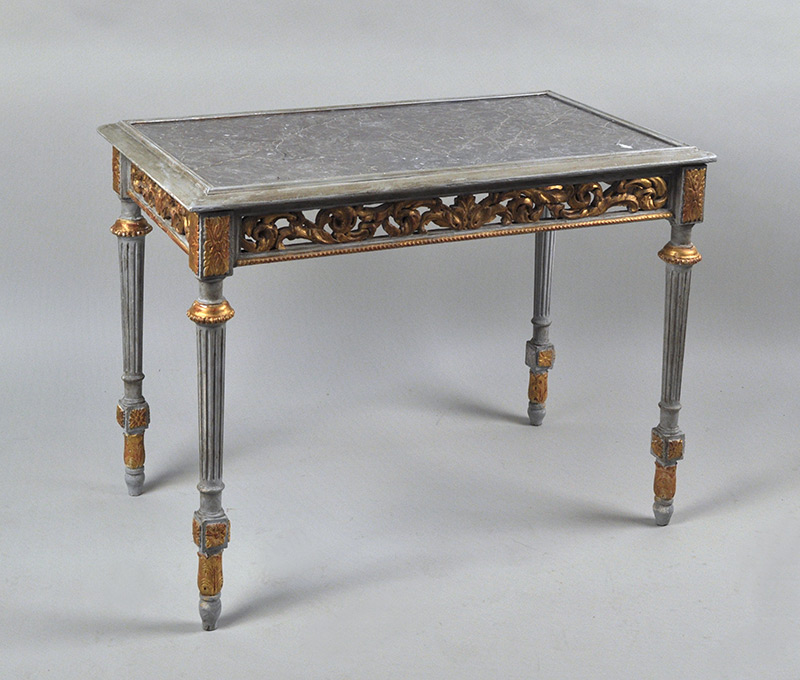 Continental Painted & Gilt MT Center Table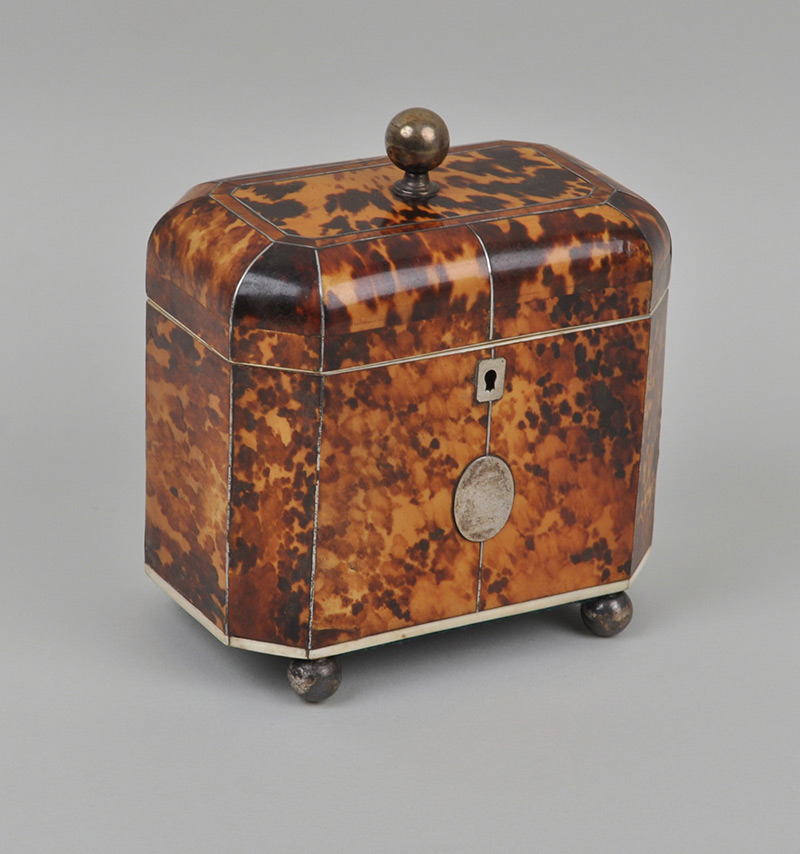 Fine English Tortoise Shell Tea Caddy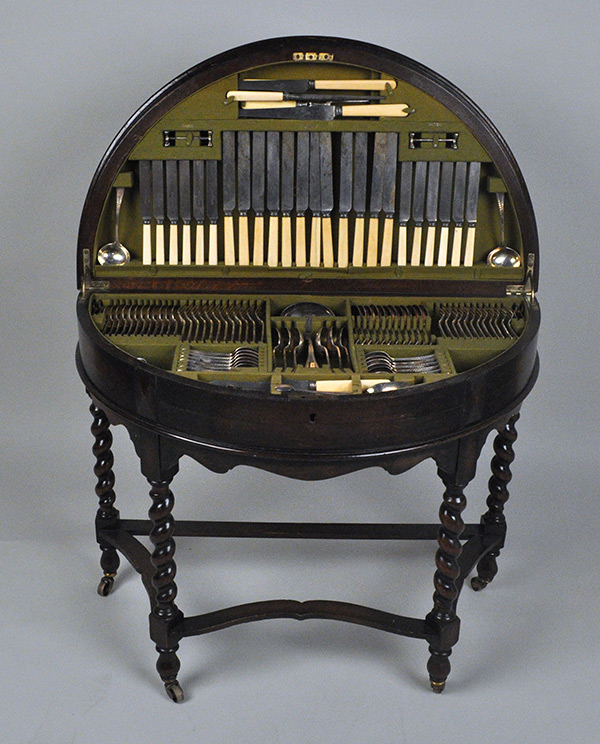 Barley Twist Silver Cabinet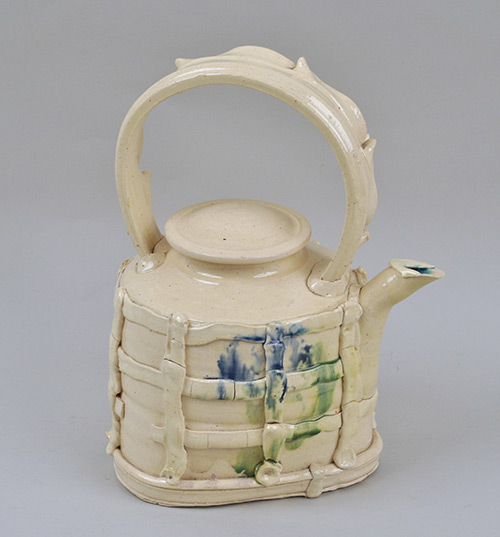 Betty Woodman Ceramic Teapot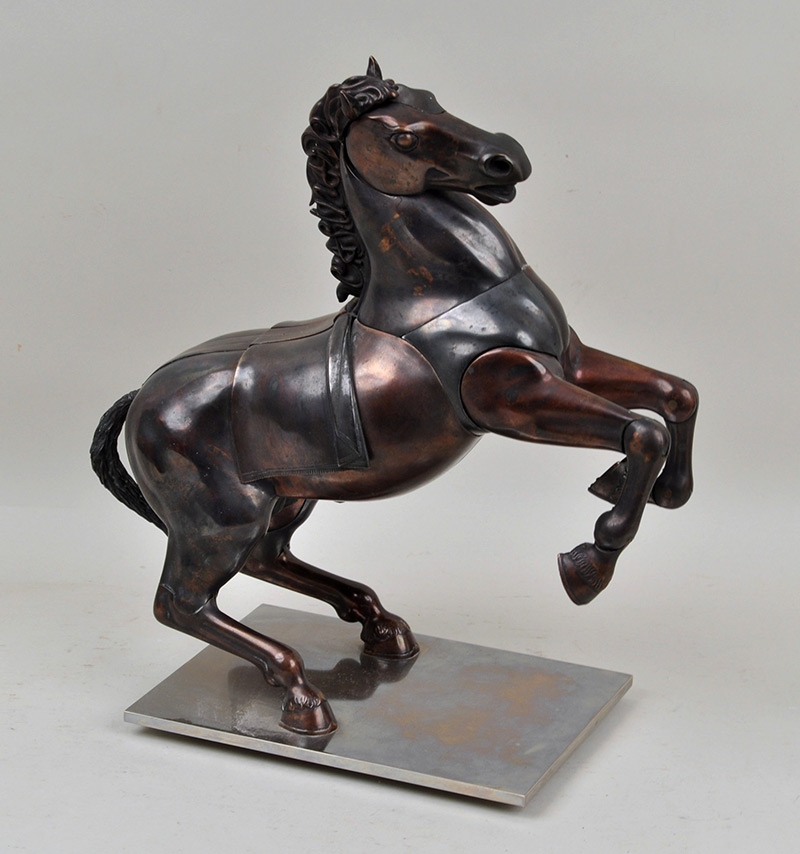 Miguel Berrocal Bronze Horse Sculpture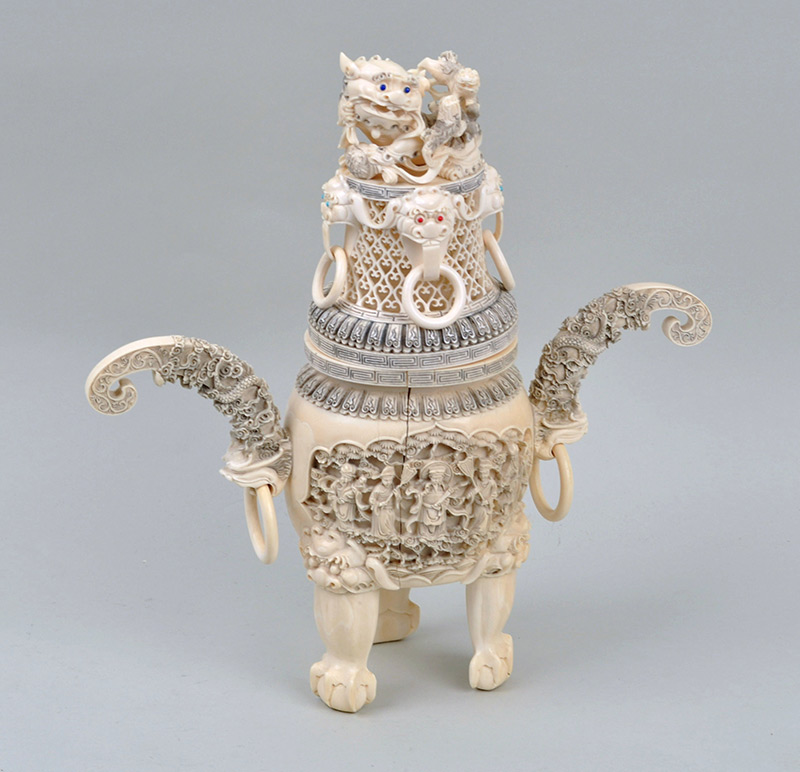 Large Carved Ivory Covered Censer, Signed



Also Featuring Estate Sterling, Continental and English Furniture and Decorations, Estate Oriental Rugs and Interesting Tobacciana Collection

Woodbury, CT – On Friday, November 30th Schwenke Auctioneers will auction a diverse group of over 500 lots consigned from several separate estates and consignors from Connecticut and New York. The auction includes several fine groups of American country and formal furniture and decorations, American folk art, Asian decorative arts, Mid-Century Modern decorative arts, English and Continental furniture and decorative arts, English & other sterling silver, jewelry, fine art, miscellaneous decorative arts, and estate oriental rugs. Featured property includes an interesting collection of tobacciana consigned by a Westchester County collector; an important collection of European decorative arts consigned by a Litchfield County collector; a fine group of Americana and folk art from a New Haven County estate; an important group of English and American furniture and decorative arts from a Fairfield County collector; and an important collection of folk art hooked rugs from a Litchfield County collector.

Americana, Formal/Country and Folk Art

This auction has at its core a sizable group of American formal and country furniture, decorations and folk art consigned from several estates and private collections. A private collection in Fairfield County yielded several fine pieces, including a pair of gilt stenciled rosewood classical card tables, thought to be from the workshop of Duncan Phyfe or a contemporary New York City craftsman. The tables have cross-banded "D" shaped folding tops on substantial gilt acanthus carved standards, quadruped carved paw footed gilt highlighted bases with ebonized paw feet, and measure 29" high, 36" wide, 18" deep closed, 36" deep open. The same collection yielded a Philadelphia Sheraton mahogany game table with lobed top on tapering reeded legs; a very fine Chippendale cherrywood four drawer chest with serpentine shaped top, straight front, four graduated drawers, and ogee bracket feet, probably Rhode Island or Connecticut; a Delaware Valley Chippendale two-drawer blanket chest with spurred bracket base; and a Rhode Island queen anne mahogany porringer top tea table with densely figured mahogany top on turned tapering legs ending in pad feet.

Another Connecticute private collection has consigned two Duncan Phyfe carved mahogany chairs, one side and a second arm chair; a New Hampshire federal inlaid card table likely Dunlap school; and a Portsmouth area hepplewhite inlaid mahogany swell front chest with multiple veneered flame birch panels and a drop panel within a flared bracket base. Also from the same collection is an "as-found" New York carved mahogany classical four post bed with elaborate acanthus carved posts in an old crusty finish.

Folk art and country furniture from another Fairfield County estate include a fine diminutive Connecticut cherry two-part secretary desk, the upper section with tombstone paneled door opening to a fitted interior over a desk compartment above four graduated, molded drawers on a shaped bracket base, provenance Kenneth Hammett Antiques; a diminutive maple Queen Anne tea table, the molded tray top on an ogival base on turned tapering legs with pad feet; and several early American country items including many fine Windsor arm chairs, featuring one with a grain painted crest with scrolled ears and shaped handholds, remains of old painted surface.

From the same estate are many folk art paintings and small artworks, including a Pennsylvania folk art fraktur; a folk art painting of a boy with kite; a folk art painting of a young girl with cat; a folk art painting of two children with a dog; a folk art painting of a boy with dog; and a folk art painting of a masted schooner.

Tobacciana Collection

Over seventy five lots of tobacciana are being sold for a Westchester County collector. Items include many English carved and fitted tobacco boxes; a collection of pipe and other smoking tools; tobacco related music boxes; a group of Asian tobacco boxes and related items; tobacco signs and advertising material; and a wonderful large carved pipe form trade sign of two piece construction in old orange brown paint, bowl with carved "embers" with wrought iron mounts, 18" high, 35 1/2" long.

Hooked Rug Collection

Over fifteen fine American hooked rugs are being offered for a Litchfield County private collector. The collection includes rugs acquired during over twenty-five years of collecting and sourced from many prominent New England dealers and auctions. Featured are several pictorial rugs, including one with facing roosters; geometric weave rugs; basket weave examples; floral designs; equestrian theme rugs; two so-called "penny rugs"; and a very rare set of fourteen hooked stair riser rugs, each depicting a different farm/rural scene, with each panel having floral end motifs, each measuring 7" long, 26" wide, provenance from Patricia Ann Reed Antiques, Damariscotta, Maine.

Continental and English Decorative Arts

The sale includes many fine pieces of formal English furniture from Connecticut estates. Among the offerings are a George III mahogany linen press; two Georgian mahogany canterburys; an interesting barley twist based inlaid stand; several Biedermeier furniture items; a Regency inlaid mahogany banjo barometer; an English mahogany tall cased clock; a pair of George III mahogany knife boxes; an English Sheraton inlaid mahogany sideboard; a pair of French baroque carved walnut upholstered side chairs; a pair of George III style chinoiserie "cockpen" chairs; a George III carved mahogany chest on chest with brushing slide; an English Queen Anne mahogany dressing table; a George III mahogany Pembroke table; an English George III mahogany corner chair; a Continental miniature carved walnut coffer; a Continental painted cupboard; an English oak blanket chest; an unusual vintage English oak library ladder; a Queen Anne giltwood mirror and a Chippendale gilt phoenix fretwork mirror; a large Regency center column round dining table; and a Continental, probably Swedish, painted and gilt rectangular marble top center table in pale blue paint with grey marble inset top on a foliate pierce carved base on turned and reeded tapering legs, 28" high, 39" wide, 23" deep, with provenance from a Fairfield County private collection.

English and Continental decorative arts are expected to draw interest and in particular a group of early items from a Litchfield County estate. Among the items are a fine Regency tortoise shell tea caddy; an early Continental applique velvet table runner; an early Continental silver engraved plaque; and early Continental silver figural needle case; an early Continental brass belt; an early Continental cased sewing kit; a group of three early shoe form snuff boxes; a very rare early French perpetual almanac; several lots of early German and Austrian coins, thalers and kronenthalers; a group of German "E. Heinrechsen" lead soldiers in original boxes, comprising the 30 Years War, Battle of Waterloo and Battle of Leipzig; and a rare early 1710 manuscript, dated 1710, with painting attributed to Pater, "Livre de Morales" a petite illuminated manuscript on vellum by P.C. Gilbert, Paris, 1710 with painted pastoral scene attributed to Jean-Baptiste Pater (French, 1695-1736); from a pencil inscription on the F.F.E. Bearing inked inscription dated November 1814, finely bound red leather with gilt detail attributed to Bozerian.

Sterling Silver

Sterling silver lots on the block from Fairfield and Litchfield County estates and collectors include many lots of sterling bowls, vases, trays and other vessels; an early English sterling baleen handled ladle; a group of Towle sterling flatware; three groups of sterling stemmed cups; a set of twelve English gilt sterling demitasse spoons; a pair of Gorham weighted sterling three light candelabra; a pair of J.E. Caldwell sterling tazzas; an International sterling flatware service for twelve in the "1810" pattern comprising twelve forks, twelve salad forks, twelve soup spoons, one tablespoon, twenty-three teaspoons, twelve knives, twelve butter knives, pair sugar tongs, two ladles, two servers, three serving spoons, three serving forks, together with seven small sterling utensils including a pair of Tiffany & Co. baby spoons, monogrammed, comprising 115.38 ozt; and another cased James Robinson sterling flatware service, monogrammed, comprising sixteen dinner forks, seven luncheon forks, twelve fish forks, twelve seafood forks, twelve dinner knives, twelve luncheon knives, twelve fish knives, one butter knife, twelve tablespoons, twelve spoons, twelve teaspoons, together with twelve S. Kirk and Sons soup spoons, twelve Dominick & Haff grapefruit spoons, four small sterling handled utensils, three silver plate serving spoons, and twelve silver plate iced tea spoons, all in a mahogany case with keys, weighable silver 178.700 ozt, offered for a New York City collector.

Of special interest from a Westchester County collection is a rare early demi-lune barley twist carved silver cabinet on casters, fitted with a Joseph Rodgers & Sons silver plate service for twelve, together with a cased set of six fish knives and forks, case dimensions 30" high, 35 1/4" wide, 19 1/4" deep.

Mid-Century Modern

Several fine lots of Mid-Century Modern are hitting the block in this sale. Notable lots comprise several pieces of Betty Woodman ceramic pottery consigned by a New York City estate, including an interesting ceramic teapot with applied latticework in a sand glaze with splashes of green and blue to body, turquoise interior, unsigned, 11 1/2" high, 9" wide. Betty Woodman (American, 1930 - 2018) was a sculptor and one of the foremost American contemporary ceramists. A Fairfield County estate is selling a Miguel Berrocal horse form puzzle sculpture, 14 1/2" high, 14" long, 7" deep. The work by Berrocal (Spanish,1933-2006), 'Caballero Casinaide" signed, titled in mane, numbered on base 578/2000, is offered together with a book, in Spanish, on the artist containing five pages of step by step photographs of the sculpture assembly.

Asian Decorative Arts

The Schwenke firm has become known for upside surprises in the area of Asian decorative arts, ever since the sale a few years ago of a double sided jade panel for a record $392,000. This sale has several lots of Asian decorative arts on offer, including a fine large carved and pierced censer, the lid with Fu lion finial, body with reserves of various figures on claw feet, 14 1/4" high, 13 1/2" wide, from a Fairfield County estate; and from the same estate a large two part Meiji Period bronze censer, the pierced lid with hawk and snake decoration on tripod base, 21 1/2" high, 9" wide. Of special interest from a Westchester County collection is an unusual large framed Japanese 1824 map of Lake Biwa area. frame size: 36" high, 56 3/4" wide; and from the same collection is a fine pair of Chinese elm yoke back arm chairs. A New York private collector has consigned a pair of Chinese blue and white porcelain vases with lotus decoration, 18 1/4" high, 7" wide. And a Connecticut private collector is selling several bronze figures, including a bronze Buddha figure with a stamped mark on base, 8" high, 6 1/2" wide.

Oriental Carpets

The sale also includes over 35 fine estate oriental carpets including Persian, Caucasian and Turkoman room and scatter sized rugs, and other regional and modern rugs of varying sizes. Of particular interest are rugs from a Fairfield County estate collection which have been in storage for several years, featuring a very fine Caucasian rug 76" long, 47 1/2" wide. Another piece from a different Fairfield County source is a Persian room size garden carpet, having flower, plant and leaf patterns with unusual variegated brown and white foliage, 17' 4" long, 11' 6" wide.

The catalog for the sale is viewable at www.woodburyauction.com. Internet, absentee and phone bidding are available for this live-online auction by registering directly with Schwenke Auctioneers. The sale will be broadcast for live internet bidding on the firm's own site Hibid, and also on Live Auctioneers, Invaluable and Bidsquare. For additional information please call Schwenke Auctioneers at 203-266-0323.