Auction Blog
---
Unique Betty Woodman Ceramic Creations Featured In Schwenke February 27th Fine Estates Auction
Posted February 18th


Betty Woodman Oval Ceramic Platter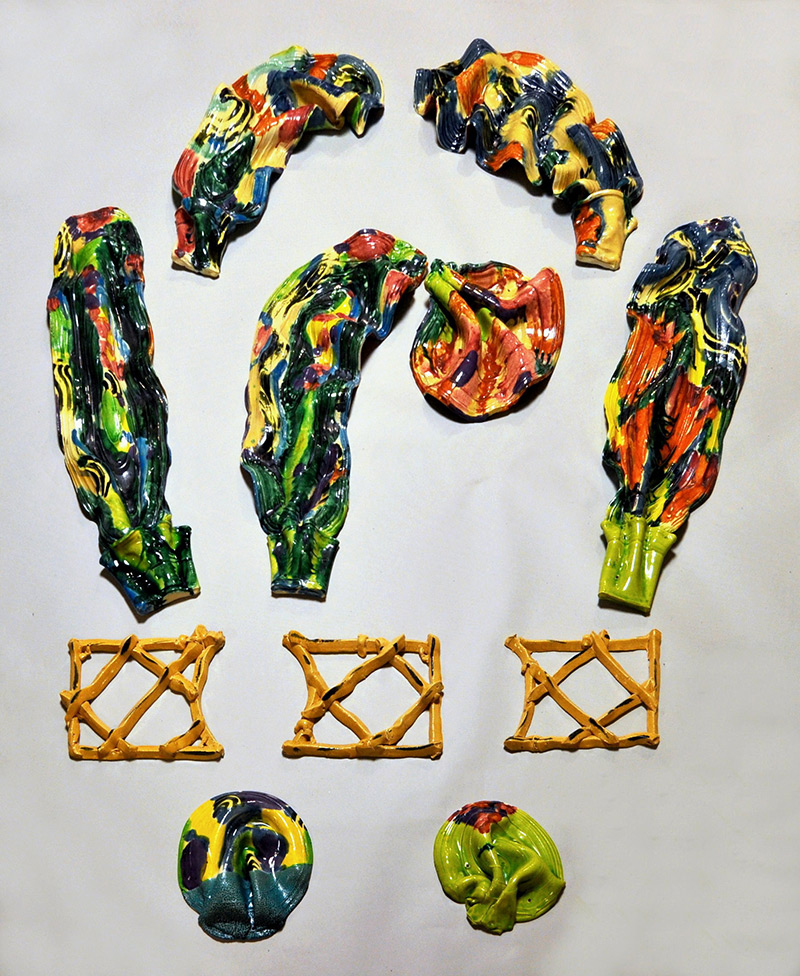 Betty Woodman Wall Collage Sculpture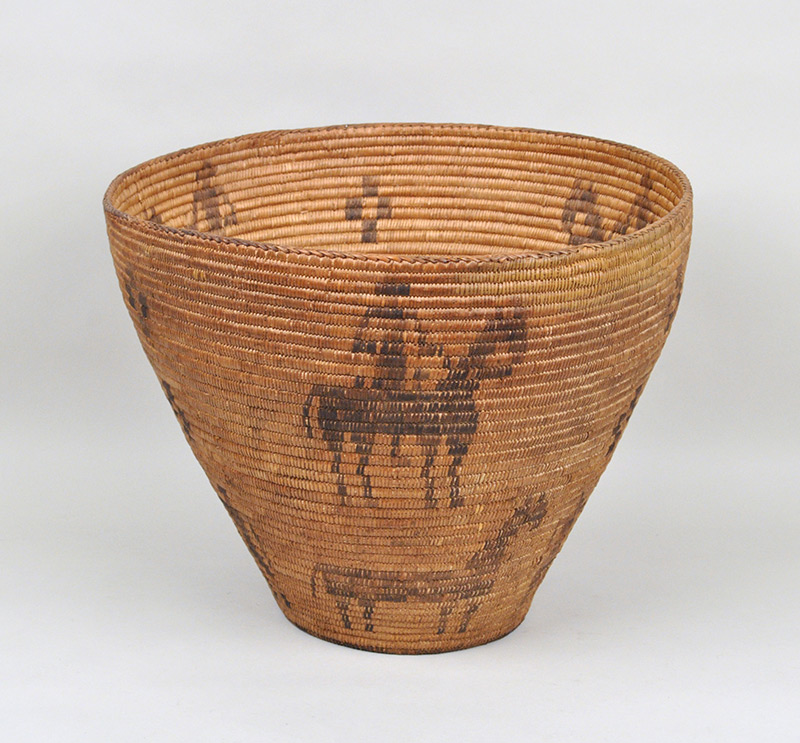 Southwest Native American Woven Basket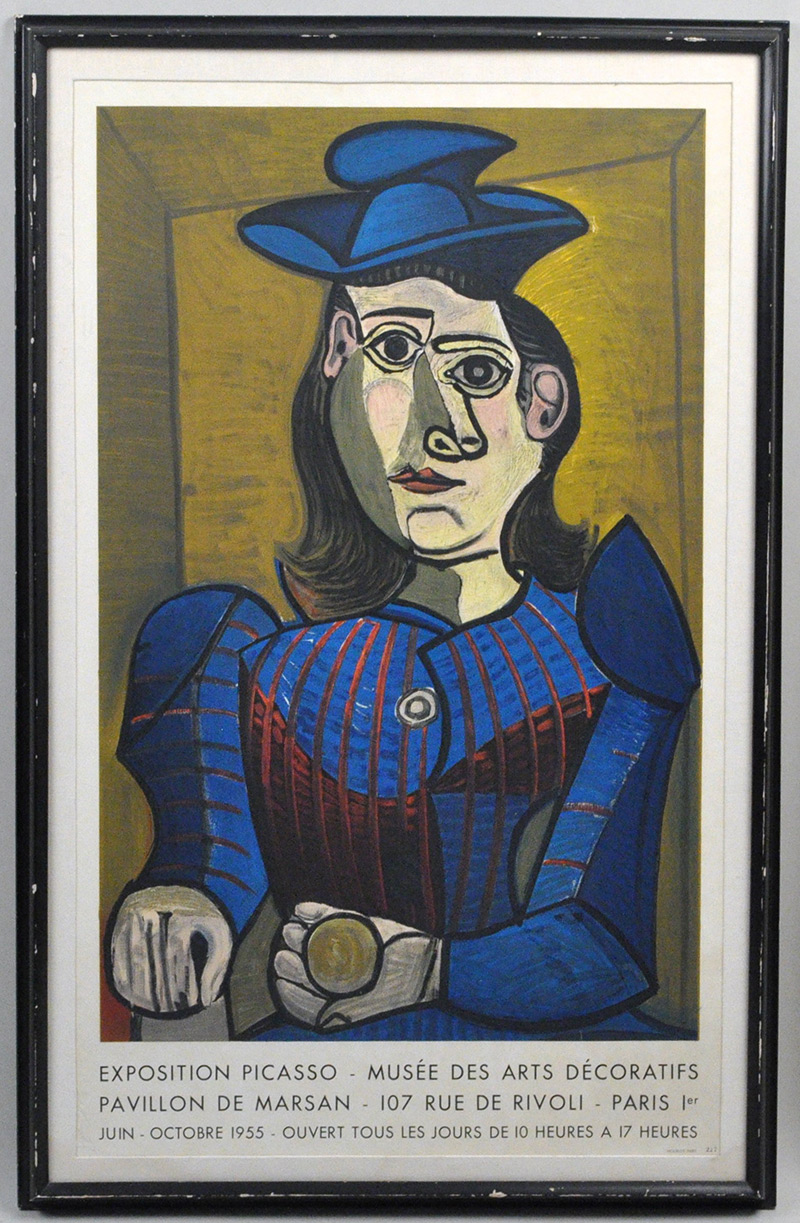 Ltd. Ed. Picasso Exhibition Poster



Also A Designer Collection, Select American & English Furniture and Estate Sterling & Jewelry Being Sold to Benefit St. Jude Children's Research Hospital

Woodbury, CT – On Wednesday, February 27th Schwenke Auctioneers will auction a diverse group of over 400 lots consigned from several separate estates and consignors from Connecticut and New York. The auction includes a designer collection, American country and formal furniture and decorations, American folk art, Asian decorative arts, Mid-Century Modern decorative arts, English and Continental furniture and decorative arts, English & other sterling silver, jewelry, fine art, miscellaneous decorative arts, and estate oriental rugs.

Unique Betty Woodman Ceramic Wall Collage Sculpture

Featured in the sale is an important group of signed Betty Woodman ceramics with a most interesting provenance. Betty Woodman (American, 1930 - 2018) was a sculptor and one of the foremost American contemporary ceramists. The works, comprising a fish platter and an eleven- piece ceramic wall collage sculpture, were designed by Betty Woodman in collaboration with the late Thomas N. Armstrong III, a former director of The Whitney Museum in New York and a close personal friend of the artist, and delivered by Woodman in 1986 as part of an installation she created in the master bathroom of Hoover Hall, the Armstrong's colonial revival estate on Fisher's Island, NY. That house was destroyed by fire in 1990 and subsequently replaced by a striking modernist glass house designed by architect Thomas Phifer and Partners. Apparently three of the original components were lost in the fire, but the integrated sculptural group is illustrated on page 220 in Armstrong's book: A Singular Vision (Quantuck Lane Press, NY. 1991), which documents the history of and collections within Hoover Hall and its modernist successor, Hooverness. These colorful organic pieces which were specially designed by and acquired directly from the artist, were rescued from the conflagration and kept by the family, but now are available for competition among discerning collectors of 20th century decorative arts.

Designer Collections

The sale abounds with period, vintage and modern decorative arts from several designer-built collections. From bronze wall sconces to gilded mirrors to painted folk art sculptures, there are hundreds of choices for the seasoned connoisseur, the new collector and the casual buyer looking for something interesting and possibly different or unique. Among these interesting design consignments is a wonderful polychrome folk art carnival sculpture of a "kissing couple" which was originally sold at Sotheby's in New York in the early 2000's.

Period Furniture & Decorations

Period furniture enthusiasts will delight in American, English and Continental rarities gleaned from local Connecticut estates and estates from New York and Massachusetts. Many American furniture pieces are being offered, notable among them a rare late Chippendale cherry tall chest with fan and shell carved upper drawers and a most unusual large carved base pendant. Consigned by a shoreline Connecticut estate, the chest may have been made near Hartford, possibly in the Chapin shops in East Windsor.

Perhaps the rarest furniture item being sold is a unique Queen Anne walnut game or counting cabinet, with baize lined fold-over game board top on a carcass with side drawers and a raised carved waist molding, set on carved cabriole legs with pad feet. The piece is being sold along with other early European furnishing to benefit a Fairfield County estate. A very fine early Continental inlaid walnut kas is being offered on behalf of a New York collector, along with a small group of rare English/Scottish bronze imperial measures.

Many Asian items are being sold for various estates and collectors, including vases, bowls, bronzes and jades, as well as a large Tibetan thangka from a Connecticut collector and a hanging scroll "Galloping Horses" by Xu Beihong (Chinese 1895-1953) from a Connecticut estate.

Sterling Silver & Jewelry

The sale includes many sterling silver lots on the block from Fairfield and Litchfield County estates and collections include many lots of sterling bowls, vases, trays and other vessels. Also offered is a large group of silver and jewelry from the Estate of Anne B. Kane, being sold to benefit St. Jude's Children's Research Hospital, Memphis, Tennessee. Among the jewelry items are three diamond rings in both platinum and 14K gold settings, all with stones ranging from one carat to almost two carats.

Oriental Carpets

The sale also includes over 25 fine estate oriental carpets including Persian, Caucasian and Turkoman room and scatter sized rugs, and other regional and modern rugs of varying sizes. Most notable among the carpets and related textiles are two rare and colorful Suzani embroideries from the Uzbekistan or Kazakhstan region, both from a Connecticut collection. Also of interest are several room size rugs from a Fairfield County estate collection which have been in storage for several years, including Heriz and Tabriz examples.

The catalog for the sale is viewable at www.woodburyauction.com. Internet, absentee and phone bidding are available for this live-online auction by registering directly with Schwenke Auctioneers. The sale will be broadcast for live internet bidding on the firm's own site Hibid, and also on Live Auctioneers and Invaluable. For additional information please call Schwenke Auctioneers at 203-266-0323.