Auction Blog
---
Artworks Lead Results In Schwenke November 20th Fine Estates Auction
Posted December 2nd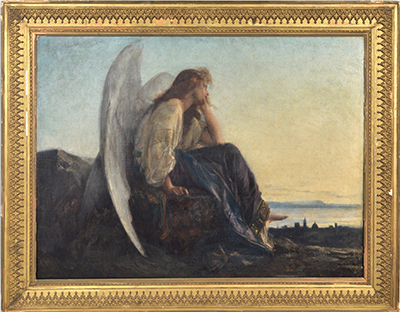 Alexandre Cabanel OC, Angel Looking Out to Sea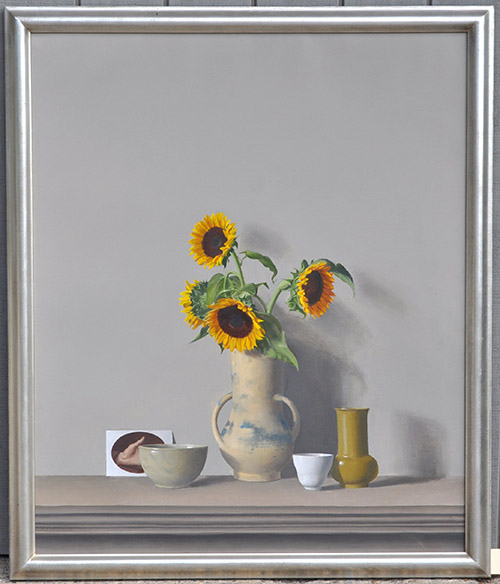 Raymond Han, OC Sunflowers w Assorted Pottery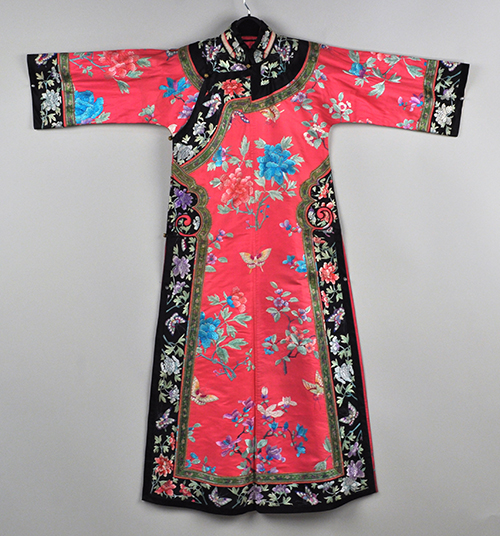 Chinese Ladies' Embroidered Silk Robe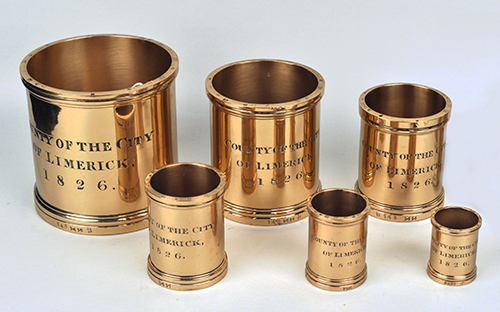 Group Six Irish Imperial Standard Brass Measures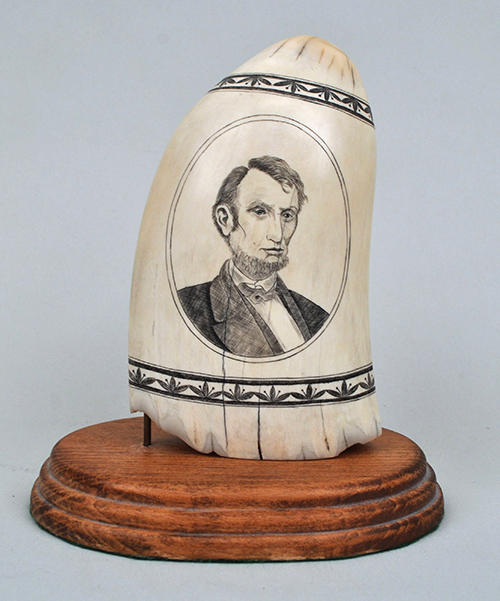 Scrimshaw Whales Tooth, Eagle & Lincoln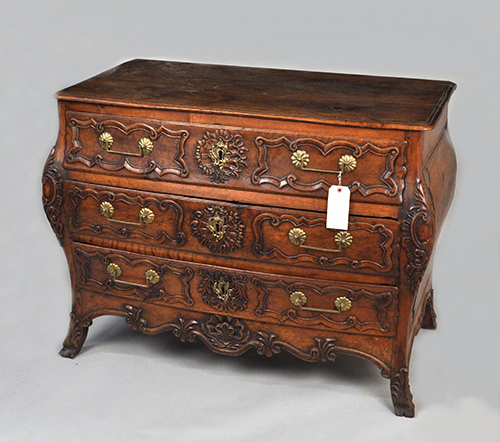 Carved French Walnut Commode



Woodbury, CT – On Wednesday, November 20th Schwenke Auctioneers held its November Fine Estates Auction which comprised over 400 lots of estate and collector items, including fine Asian decorative arts from two collections; American country and formal furniture and decorations; American folk art; English and Continental furniture and decorative arts; English & other sterling silver, jewelry, fine art, miscellaneous decorative arts, and estate oriental rugs.

The two high selling lots of the sale had been consigned by a New York City estate. The top lot was a painting by Alexandre Cabanel (French, 1823-1889), of an angel looking out to sea. The work was signed and dated lower left "Alex Cabanel 1877" and sold to a phone bidder for $10,980 against competition from other phone bidders and several internet bidders.

The next top lot was a contemporary still life work by Raymond Han (Hawaiian, b. 1931). The large work was signed and dated "1996" on the stretcher and went to an internet bidder at $8,890.

The third high lot was a colorful Chinese ladies robe, gleaned from a private estate on the Connecticut coastline, which sold to an internet bidder at $6,350.

Taking fourth high was a group of six Irish imperial standard brass measures, comprising half gill through half gallon, each marked "County of the City of Limerick" and dated 1826, with verification marks, largest: 6" high, 6 1/4" diameter, 15 pounds. The set sold to a phone bidder at $5,185.

A private collection in New Haven County yielded over one hundred choice lots of marine and nautical items, including whalebone and shark canes; miniature carved whalebone items; nautical lighting; naval uniforms and accessories; several miniature cannon; several scrimshaw whale's teeth; scrimshaw busks, tools, weapons, game sets, and various other sailor made items. The next top lot came from that group, a scrimshaw whale's tooth featuring a cameo of Abraham Lincoln on one side and an American eagle and flag verso, and mounted on a display stand, meauring 5" high, 3 1/8" wide. The tooth went out at $4,445 to an internet bidder.

The top furniture lot also came from the New York City estate. An elaborately carved bombe and serpentine French commode measuring 34 1/2" high, 46 1/4" wide, 26" deep went to an internet bidder for $3,048,

Several sterling silver lots were sold for Fairfield and Litchfield County estates and collectors. Notable among the sterling offerings was a Pierre Queille French silver flatware service comprising monogrammed fourteen dinner forks, eight luncheon forks, fourteen soup spoons, eight tablespoons, two teaspoons, eighteen dinner knives together with a sterling server, jigger, tongs and liquor label and various silver plate utensils, total weight 120.725 troy ounces. The rare French set was claimed by an absentee bidder at $1,800.

The firm's next auction is schedule for February 2020. For additional information or to discuss consignments please call Schwenke Auctioneers at 203-266-0323 or email consign@woodburyauction.com with photos.