Auction Blog
---
Schwenke December 6th Auction Features Furniture and Decorations From Shagbark Farm, Washington CT Country Estate
Posted November 25th, 2020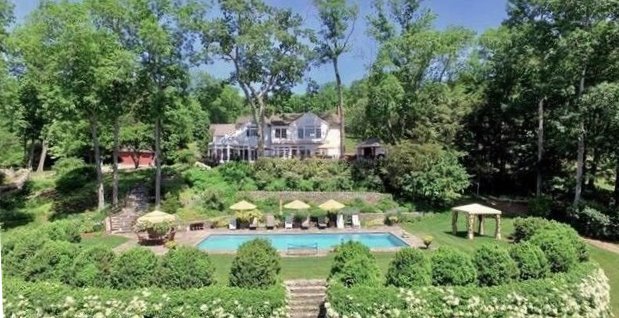 Shagbark Farm - Washington, CT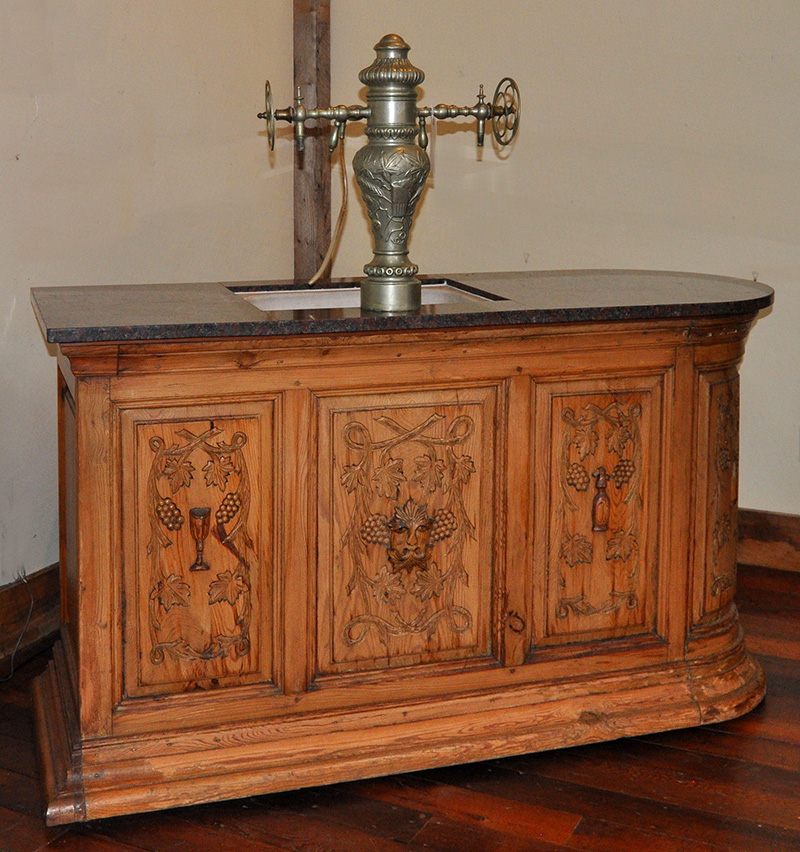 French Carved Bar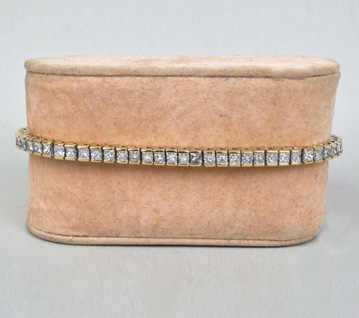 4.97 Carat Diamond & 14K Gold Princess Bracelet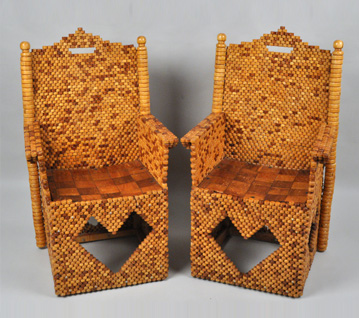 Outsider Folk Art Pair Arm Chairs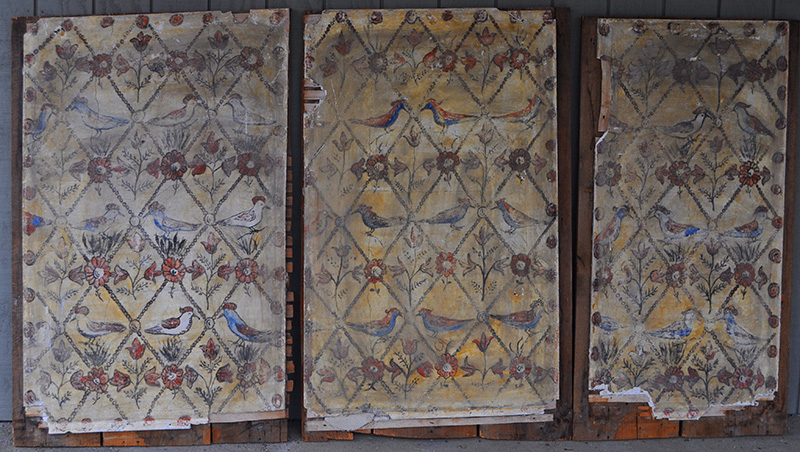 Three 18th Century CT Folk Art Painted Wall Panels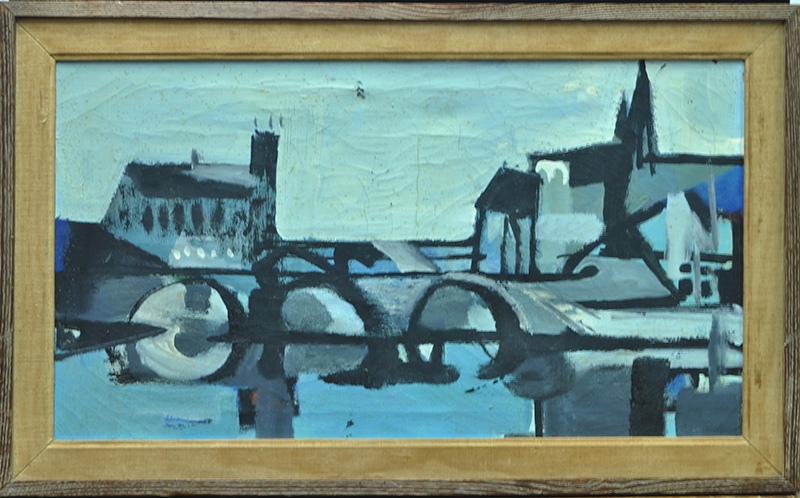 Channing Peake - Bridge At Dusk O-C



Woodbury, CT – On Sunday, December 6th Schwenke Auctioneers will hold a Holiday Fine Estates Auction comprising over 400 lots of diverse and eclectic decorations and antiques sourced from various local and regional estates and collections.

Shagbark Farm

The sale features over 180 lots from Shagbark Farm in Washington, Connecticut. This magnificent country estate property has recently been sold and a selection of the carefully curated furnishings and decorations which created the wonderful living environment of this remarkable estate property have been consigned for sale by Schwenke Auctioneers. Furniture items range from a lovely pair of 19th century Continental marble top corner cabinets, a vintage green leather brass studded sofa, and a stylish set of four Kristalia Baum MCM adjustable bar stools, to a magnificent 19th century French carved oak cabinet/bar customized and fitted with an antique marble sink and a pewter draft faucet. There are paintings and other art and many decorations and accessories. Also included among the Shagbark Farm items are a large group of RIAA platinum and gold sales awards for diverse popular recording artists, presented to the owner over the years. Artists represented range from Jimmy Hendrix to Bette Midler and rapper Akon. The Shagbark Farm lots will be sold in a second section to follow approximately 250 lots from other estates and consignors.

Other Collections

A collection of fine 18th and 19th century furniture and accessories is being offered for a collector in Greenwich, Connecticut, featuring a fine Regency leather library chair and a New York Sheraton mahogany sideboard likely from the workshop of Duncan Phyfe. Other important English furniture is being sold for a Litchfield County collector, including a Regency "pie wedge" veneered center table, a pair of paint decorated Adam consoles and a Regency period brass mounted and inlaid mahogany server/cabinet.

Jewelry & Sterling Silver

A 14K gold diamond and sapphire ring and other jewelry is being offered from the collection of a Litchfield county lady, and Chinese jewelry and porcelains are consigned by a New York City collector. And a 14K gold and princess cut diamond bracelet containing 4.9 carats of diamonds is being offered for another Connecticut collector.

In addition to various pieces of Jensen and Tiffany sterling jewelry, several sterling lots are on offer, including two different sets of sterling flatware, including a Towle partial service in Old Master pattern, comprising 22 dinner forks, 19 salad forks, 17 cream soup spoons, 11 butter knives, 1 pickle fork, 1 ice tea spoon, 2 slotted serving spoons, 1 serving spoon, 24 dinner knives, 14 teaspoons, 1 sugar spoon, 1 nut spoon, 1 soup spoon. Largest: 8 1/2" high, 1 3/4" wide. Weighable silver of the lot is 105.15 OZT.

Folk Art

A trip to the Old Lyme area contributed an interesting group of American folk art, featuring a pair of outsider folk art arm chairs composed of light and dark brown stepped discs and brown checkerboard seats, open heart design on four sides below, one signed on base "Marcel Papineau", as well as a wrought iron folk art cage table with carved animals, one signed "Bill Reid 12/93" and a painted and carved wood primitive rooster weathervane.

Another item of folk art is consigned by a Connecticut collector - an extremely rare and important set of three folk art painted plaster walls in original condition, removed from an 18th century house in Old Lyme. The walls feature a geometric and floral painted pattern with various pairs of brightly painted birds enclosed within diamond shaped floral outlines. The plaster is mounted on the original lathe and vertical oak backboards and appear to be in original untouched condition, measuring about 58" high and 38" wide.

Fine Art

This sale has fine art in many forms: sculpture, engravings, lithographs, other works on paper, and oils on canvas, board and masonite. Antique, vintage and modern periods are represented, and there is fine art at all price levels. Featured art includes an abstract bridge scene by Channing Peake (American, 1910-1989), oil on canvas, unsigned, label verso "Inv. #1240 - Channing Peake - Bridge At Dusk - Frank Perls Gallery - Beverly Hills California." Stretcher size is 20" high, 36" wide. Period artwork includes a French interior genre scene, oil on canvas by anonymous artist, featuring musicians and card players, as well as an attendant at a wine cooler. The work was consigned by a Litchfield County collector, and the canvas size measures 20" high by 30" wide.

Museum Doll Collection

A Connecticut Historical Museum is selling a large group of over one hundred fifty American, European and Native American dolls to benefit a museum restoration fund. Included are many individual dolls as well as groups of dolls. One item expected to draw significant interest is a vintage Grenfell eskimo male doll, with carved and painted wood face, sealskin clothing and retaining the original Grenfell Industries tag. The doll measures 10" high, 5" wide.

Asian Decorative Arts

The sale has several lots of Asian decorative arts on offer from three separate estates. Notable items include jade carvings, Chinese porcelains from the Republic Period, and other porcelain and pottery including a large pair of famile rose vases mounted as lamps, and a Chinese ding bowl of unusually large size.

Oriental Carpets

The sale also includes estate oriental carpets including Persian and Caucasian room and scatter sized rugs, and other regional and modern rugs of varying sizes. Of particular interest is a fine Caucasian Kazak area rug measuring 4' 8" by 7' 10" and a Persian Heriz room size rug measuring 7' by 10'.

The catalog for the sale is viewable at www.woodburyauction.com. Absentee and phone bidding are available for this auction by registering directly with Schwenke Auctioneers. The sale will be broadcast for pre-sale internet absentee bidding and live streamed internet bidding during the auction on both Live Auctioneers and Invaluable.

Due to COVID-19 restrictions currently in place and anticipated, there will be no live preview for this sale. Preview is online only, but the firm will have enhanced staffing for condition reports and additional photo requests. For additional information please call Schwenke Auctioneers at 203-266-0323.