Auction Blog
---
Marine Collection From Ratcliffe Estate & Multiple Other Estates Offered At Schwenke Auctioneers July 10th Auction
Posted July 29th, 2021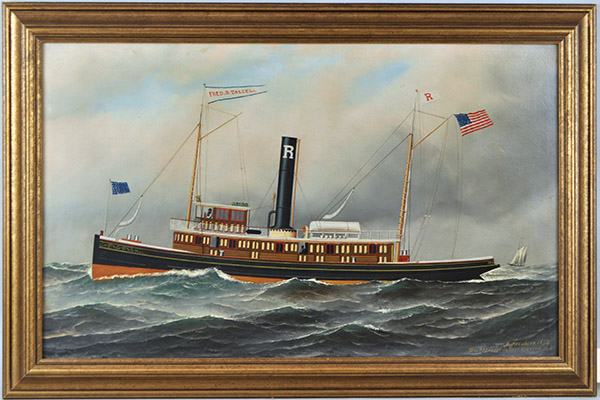 A. Jacobsen OC Tugboat Fred B. Dalzell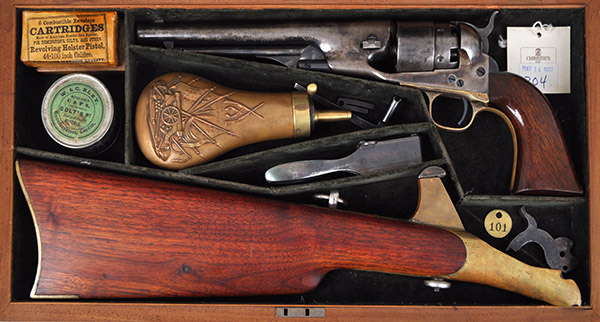 Cased Colt 44 Caliber Army Percussion Revolver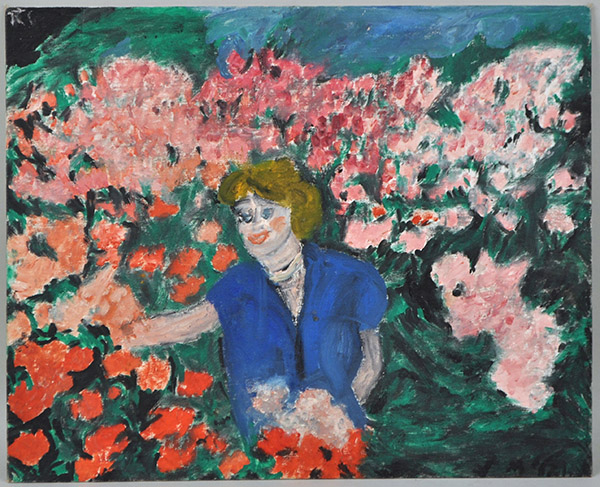 Justin McCarthy O-B NC Rhododenrons 1969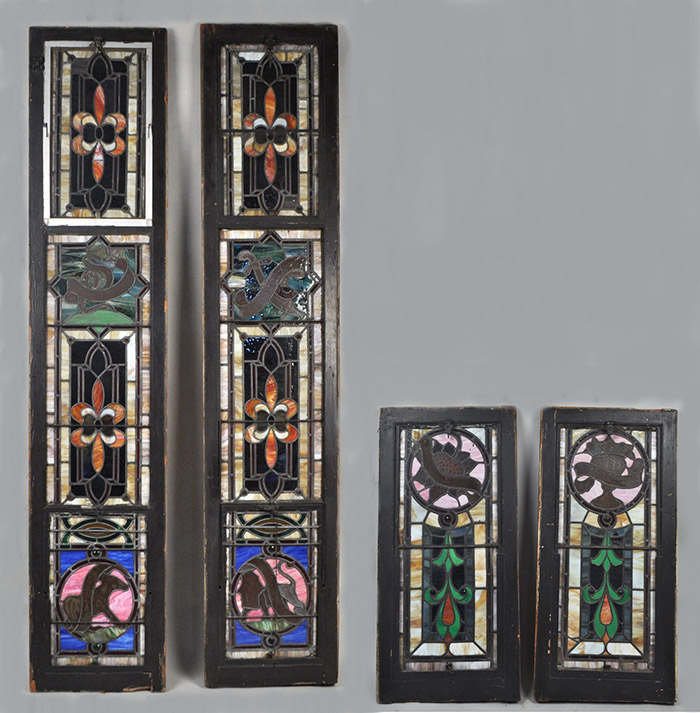 Important Group Four Stained Glass Panels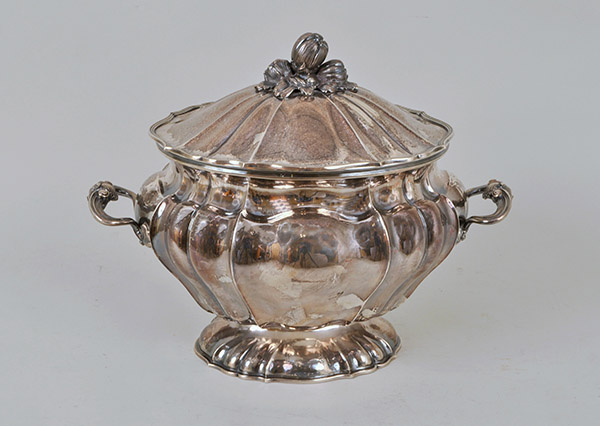 Buccellati Sterling Silver Covered Tureen



Woodbury, CT – On Saturday, July 10th Schwenke Auctioneers will offer 675 lots of estate property including the marine and nautical artifact collection from the Estate of George E. Ratcliffe and an eclectic mix of fine and decorative arts from multiple other estates.

The auction is a live online sale with absentee and phone bidding in-house in addition to live internet bidding on multiple platforms. The auction begins at 10:00 am on July 10th. Live preview will be held Tuesday, July 6th through Friday, July 9th from 10:00 am to 5:00 pm. In person preview by advance appointment will be available at other times beginning Thursday, July 1st.

The sale begins with approximately 170 lots of marine and nautical art and artifacts from the Estate of George E. Ratcliffe of Darien, Connecticut. Ratcliffe grew up in Manhasset, New York. At age 15, he took the train from New York to Seattle where he boarded the M/V Bellingham serving as a utility boy on its voyage to Alaska and back. Thus began his passion for all things marine. He attended the United States Merchant Marine Academy, graduating as an engineer in the first four-year degree class in 1949. He received an honorable discharge from the US Navy and the US Coast Guard for activity at sea at the end of World War II. After a long career in the insurance and reinsurance industry, he retired as the CEO of Underwriting at Skandia America Reinsurance Company.

He was a collector of marine art and artifacts for well over 50 years, and he was an artist in his own right who loved to create marine scenes at his easel during family summers in East Chop on Martha's Vineyard. The Ratcliffe collection includes over 65 marine paintings and hundreds of artifacts. Auctioneer Tom Schwenke noted that "the depth and quality of his collection is a testament to his keen eye and dedicated passion. We are honored to be presenting this superb collection for public competition."

Prime lots from the Ratcliffe collection include two works by Antonia Jacobsen, well-known marine artist who worked in Hoboken, New Jersey; a large oil on canvas by C.K. Miller of the steamship SS Donegal; several other oils, watercolors and gouaches; various ships' accessories and artifacts including tie downs, compasses, ship badges, engine orders, tiller guards and numerous other marine related ephemera and documents.

Other estates comprise American, English and Continental decorative arts, outsider art, folk art, American country and formal furniture, sterling silver, fine art, miscellaneous decorative arts, estate oriental rugs and books. A Rhode Island estate is selling a large historic portrait of a gentleman, in original ornate carved and gilded frame. The subject is seated in a baroque gilded chair, with architectural portico in background, with drapery to the right, possibly cypress trees on the left, holding and gesturing to a cartouche shaped crest. The canvas bears two preparer's stencils on back "Geo. Rowney & Co.- Manufacturers - 51 Rathbone Place - London". Pencil script on upper right side of stretcher "Original Portrait In Town Hall Canterbury, ______?? April 1852". Frame size: 65 3/4" high, 43 1/4" wide; sight: 55 1/2" high, 43 1/4" wide. Also from the same estate are four Picasso etchings, all from Cocu Magnifique.

Items of note from other estates include several antique and moderns sporting firearms from another Darien, Connecticut estate, namely a pair of cased French percussion dueling pistols; a cased Colt .44 caliber percussion army revolver with shoulder stock; an Eli Whitney .36 caliber percussion revolver; a pair of Hollis, London made dueling pistols; a rare Rigby 80 bore needle fire rook rifle; a Winchester Model 12 pump shotgun in fine condition; and a Pennsylvania long rifle with tiger maple stock.

From the same estate are numerous coin lots including American Eagle one ounce gold proof coins; Carson City uncirculated silver dollars; two 1989 US Congressional gold and silver proof sets; and two 1987 gold and silver two-coin proof sets.

Also from this estate is a Tusey Foundry classical female figural torchere, 19th century, in the manner of Lady Liberty, painted and gilt cast iron, depicting classical crowned and robed maiden raising a torch, the round base signed "Maitres de Forges a Tusey (Meuse)", and the name "L. Casne". The figure is mounted on an associated pine pedestal, with storage interior, the sculpture measuring 60 1/4" high, 10" wide.

Fine art lots include an oil on board landscape with windmill, attributed to Barbizon school painter Georges Michel (French, 1763-1843). Frame size: 33 1/8" high, 39" wide; a Gloucester harbor scene by Oscar Anderson (Sw/Am. 1873-1953), unframed impressionist work, signed and dated lower right "Oscar Anderson", measuring 16" high, 24" wide; Other fine art includes an abstract oil on canvas "The Lie Is The Reality" by Reginald T, Holmes, (Canadian, 1934-2004), signed, titled, dated verso, canvas size 20" high, 20" wide; and works by Fred Bull; John MacKenzie; Stanley Lindwasser, an abstract artist from Brooklyn; and many more.

Outsider art includes two works by Justin McCarthy; a carved figure probably Southern states; three works by Dorothy Strauser; two floral work by Sterling Boyd Strauser; and works by Paul Lancaster and Paul Phifer.

Important lots from an estate in Park Slope, Brooklyn, New York include "Spirit Of Niagara" Pan-American Exposition Poster, an art nouveau poster, framed under glass, based on the painting by Evelyn Rumsey Carey (Am. 1855-1901), depicting an allegorical female nude with arms outstretched forming the great waterfall of Niagara, flowing from a depiction of the skyline of Buffalo NY, originally published by Gies & Co., Buffalo NY. The Pan-American Exposition was a World's Fair held in Buffalo NY from May 1, through November 2, 1901, organized by the Pan-American Exposition Company formed in 1897, which covered 350 acres of land on the western edge of what is now Delaware Park, and is remembered today primarily for being the location of the assassination of President William McKinley on September 6, 1901. 47 1/4" tall, 24 1/2" wide.

Also from the Park Slope estate are an important group of four stained glass window panels, comprising two large and two smaller pair, each with portions of the exterior clear glass storm windows still attached, along with the wooden window frames, the panels with images of snake, donkey, lion, scimitar sword, floral bouquet and also Hebrew writing. Larger frame size: 102 ½" high, 21 ¾" wide; smaller frame size: 43 ½" high, 21 ¾" wide.

Many lots of sterling silver are being sold, including a Buccellati sterling silver covered tureen, with multi-serpentine shaped form, conforming lid with foliate knop, marked on base "Buccellati - Sterling". Weight is 81.075 ozt and the dimensions are 11 1/2" high, 14" long, 9" deep. Also being offered is a Fine Arts sterling silver partial flatware service in the Processional pattern, comprising: 8 forks, 6 salad forks, 14 teaspoons, 6 soup spoons, 8 knives, 4 serving spoons, a ladle, 4 serving utensils, and a spoon pin; together with 2 forks, 2 teaspoons and 2 knives in the Reed & Barton "Tara" pattern and a Towle teaspoon in the "Candlelight" pattern. Weighable sterling: 62.775 ozt; a large Tiffany sterling silver trumpet form vase, Art Deco design, with raised and impressed neoclassical decoration, marked on base "Tiffany & Co. Makers" "18577A and 8760" "Sterling Silver 925-1000" and "M" (1907-1947 under directorship of John C. Moore II). Weight 41.645 ozt.

Over a dozen estate oriental carpets will cross the block, including Persian, Caucasian, Indian and Turkish room and scatter sized rugs. Of special interest is a yellow tone Oushak room size carpet.

The catalog for the sale is viewable at www.woodburyauction.com. This sale is live online with absentee and phone bidding available by registering directly with Schwenke Auctioneers. Absentee and real time online bidding is available through Live Auctioneers, Invaluable and Bidsquare. For additional information please call the auction hall office at 203-266-0323.