Auction Blog
---
Schwenke Auctioneers February 27th Sale Comprises Over 350 Lots of Eclectic Fine & Decorative Arts, Oriental Rugs and Fine Art Frames
Posted February 16, 2022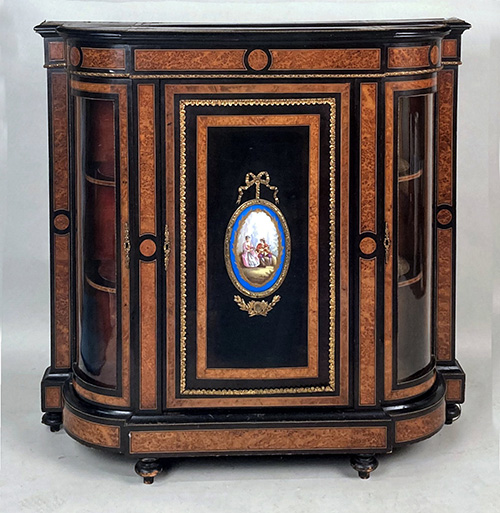 French Napoleon Ebonized Burl Walnut Cabinet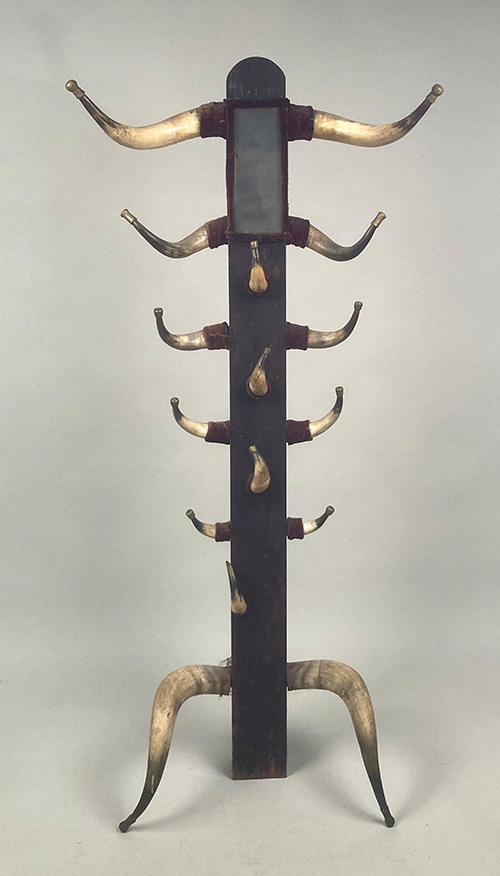 Vintage Horn Hat Rack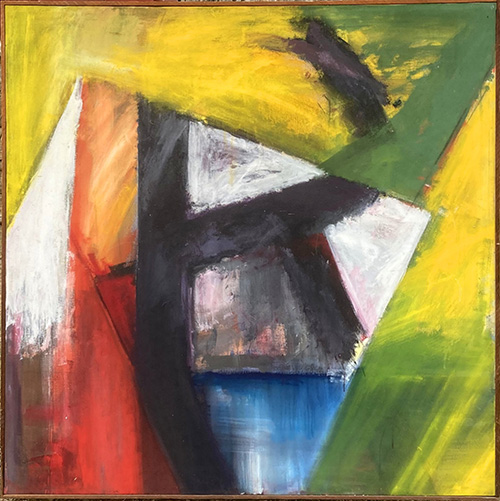 Boyer, Abstract O-C Emerging R 1969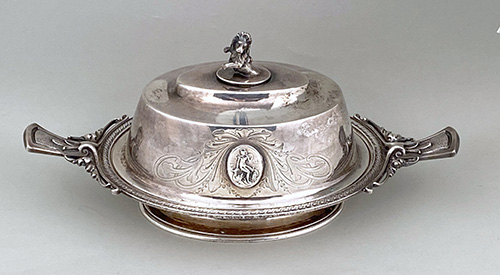 Unique Gorham Sterling Butter Dish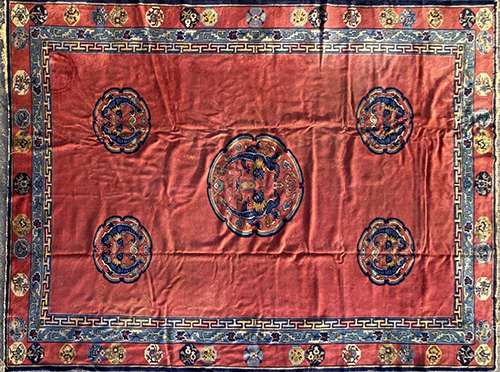 Tibetan Room Size Rug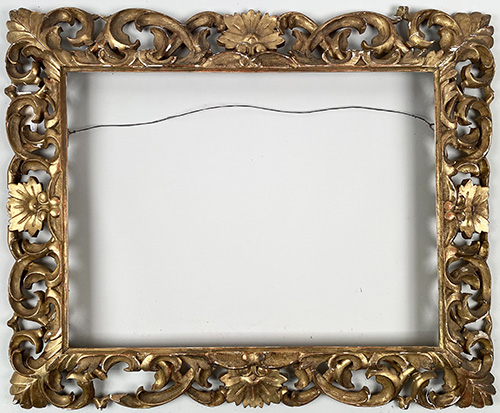 Elaborate Pierced, Carved & Gilded Frame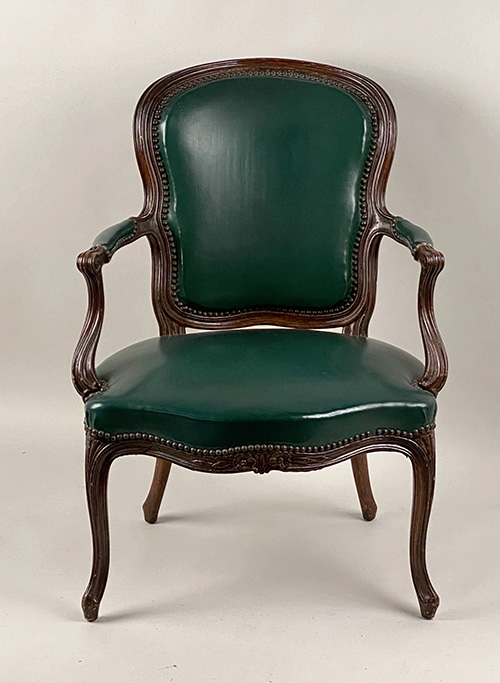 French Louis XVI Fauteil



Woodbury, CT – On Sunday, February 27th at 11:00am Schwenke Auctioneers will hold its February Eclectic Estates Auction with an offering of over 350 lots of freshly consigned estate property. The auction features property from an Old Saybrook estate, a Westchester County NY collector, a Springfield MA estate, and property from three other Connecticut collections. The auction also includes over 45 estate oriental rugs and over 100 fine art frames from a Connecticut estate.

This auction is a live-streamed online sale offering live bidding on Live Auctioneers and Invaluable, with absentee and phone bidding in-house. Preview times are Thursday, Friday and Saturday February 24-26 from 10:00am to 5:00pm. Preview is also available at other times by appointment. The gallery is closed on auction day.

Lots from a Middlebury collector include a fine French Napoleon III ebonized brass mounted cabinet with painted porcelain plaque center, in manner of Sevres. The cabinet measures 44" high, 48" wide, 15" deep. According to family history, it was purchased from an antique store in France in 1950, and then shipped by steamer to the owner's aunt in Brooklyn, NY.

Several lots of American furniture are on offer, including a Connecticut cherrywood slant front desk being sold for a Woodbury CT estate. The desk has a fan carved stepped interior and ogee bracket feet. Dimensions are 43" 1/2" high, 36 1/2" wide , 20" deep. From the same estate is a very nice Queen Anne maple tall chest with original brasses and bracket feet, with exposed dovetailed top with cornice molding, two drawers over four long drawers, and chestnut secondary wood, measuring 42" high, 38 3/4" wide, 20" deep.

A group of Stickley and other Arts & Crafts furniture is being sold for a Connecticut collector, including a rare unsigned double back oak setter, with remains of paper label, measuring 40" high, 51 5/8" wide, 22 1/4" deep.

Mid-century modern furniture includes an interesting Danish Modern gentlemen's dry bar cart in teak wood with hard cork lined fold open top, one long drawer, and cabinet base with wicker design door fronts. The bar measures 30" high, 31" wide, 20" deep, and with top open 60" wide. Also being offered is an Axel Albeck MCM Danish tambour door teak credenza with three drawers, pull out interior drawers on right side, signed verso and measuring 35" high, 52" long, 18" deep; and also an RS Associates Montreal MCM teak dining set comprising six chairs, four side and two arm, 33" high, 23" wide, 18 1/2" deep, seat height: approximately 18 1/2"; and an extension draw type dining table with pull out end leaves, 29" high, 40" wide, 60" long, and 96" long extended.

Fine English furniture includes pieces tracing their heritage to French & Company, fine English and Continental furniture and art dealers in New York City from 1910 to 1998. Under the direction of Spencer Samuels and later his son Robert Samuels, the firm handled thousands of rare and prized antiques and artworks during the firm's long and celebrated tenure in Manhattan's upper east side. The firm's records are now housed at the Getty Research Institute in Los Angeles. Items include a French Louis XV style fauteuil with green leather upholstery, brass nail head trim and stained birch carved and molded frame, 36" high, 26" wide, 18" deep; and an English Queen Anne carved walnut armchair with burl walnut vasiform splat with carved side leafage, yoke back and serpentine arms, rectangular slip seat with cabriole legs, 19th century, measuring 39 1/2" high, 28" wide, 21" deep. Both lots were consigned by a Westchester County NY collector.

Folk art lots include a massive 19th century walnut schooner half hull, mounted on back board and in old finish, 12 1/4" high, 63 1/2" wide, 6" deep, being sold for a Connecticut collector, and a very interesting horn hall rack from another Woodbury CT estate. The rack has five levels of horns affixed to a wooden column and measures 72" high, 32" wide, 12" deep.

The sale includes over one hundred fine art pieces ranging from oils on canvas to watercolors, etchings and prints. A modern artwork which is expected to draw bidder interest is Boyer, Abstract O/C "Emerging R" 1969, a large abstract geometric work, an on canvas with braced stretcher and thin wood frame, signed "Boyer 2/17/69 Emerging R" verso, 56" square, being sold for an Old Saybrook estate.

Prime among the sterling silver lots is a unique Gorham coin silver master butter dish in "Medallion" pattern, with figural lion on the lid, cameo of woman one side, cupid on other, measuring 5" high, 10 1/4" wide, 5 1/4" deep and being sold for a Connecticut collector. Also of interest is a pair of Gorham "Chantilly" sterling silver candlesticks, weighted, standing 9 1/2" high, 4 3/8" diameter, as well as a pair of Martensen sterling handled grape shears.

Over forty-five estate oriental carpets will cross the block, including Persian, Caucasian, Indian and Turkish room and scatter sized rugs. Of special interest is a fine Tibetan room size rug with deep orange/coral ground and five inset medallions, dimensions 13' 7" by 10' 2 1/2". Also of interest is a Persian Tabriz palace size rug in estate condition, measuring 12' wide, 20' long.

Completing the sale are over one hundred fine art frames from a Connecticut collection. Most were barn stored and have been out of circulation for many years. The frames include elaborately carved and gilded pierced frames, Newcomb Macklin gilded carved wood frames, molded wood frames, and a varied assortment of interesting other frame designs. The highlights include a large pair of Victorian carved and incised gilt walnut frames, and an intricately carved openwork gilt Continental frame 36 3/4" high, 44" wide. The catalog includes frame sizes and rabbet sizes for convenience of bidders.

The catalog for the sale is viewable at www.woodburyauction.com. This sale is live online with absentee and phone bidding available by registering directly with Schwenke Auctioneers. Absentee bidding is available on the firm's website, and the sale will be broadcast for live real-time internet bidding through Live Auctioneers and Invaluable. For additional information please call the auction hall office at 203-266-0323.

The firm is now accepting consignments now for its annual Anniversary sale being scheduled for mid-May. Consignment inquiries may be made by email to consign@woodburyauction.com or by calling 203-266-0323.