Auction Blog
---
Schwenke October 31st Estates Auction Features Fine & Decorative Arts, English Furniture, MCM and Americana – Over 450 Eclectic Estate/Collection Lots Being Sold For Over 30 Estates & Consignors
Posted October 16, 2023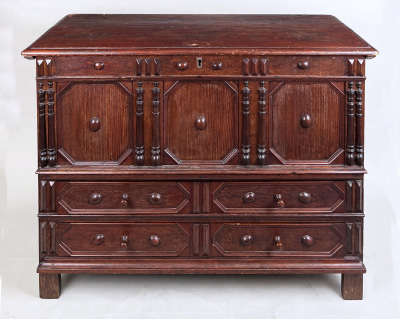 Rare CT Pilgrim Century Blanket Chest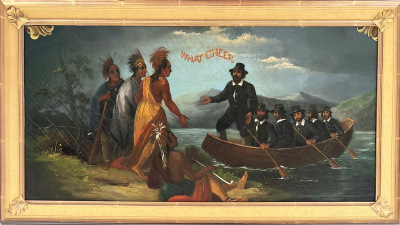 Folk Art O-B Landing of Roger Williams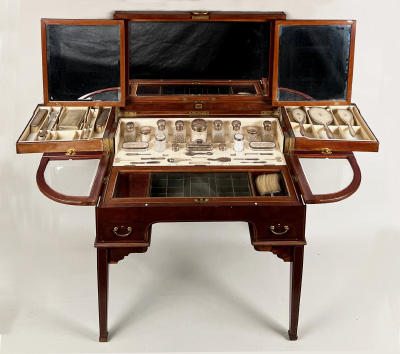 Georgian Mahogany Fitted Ladies' Dressing Chest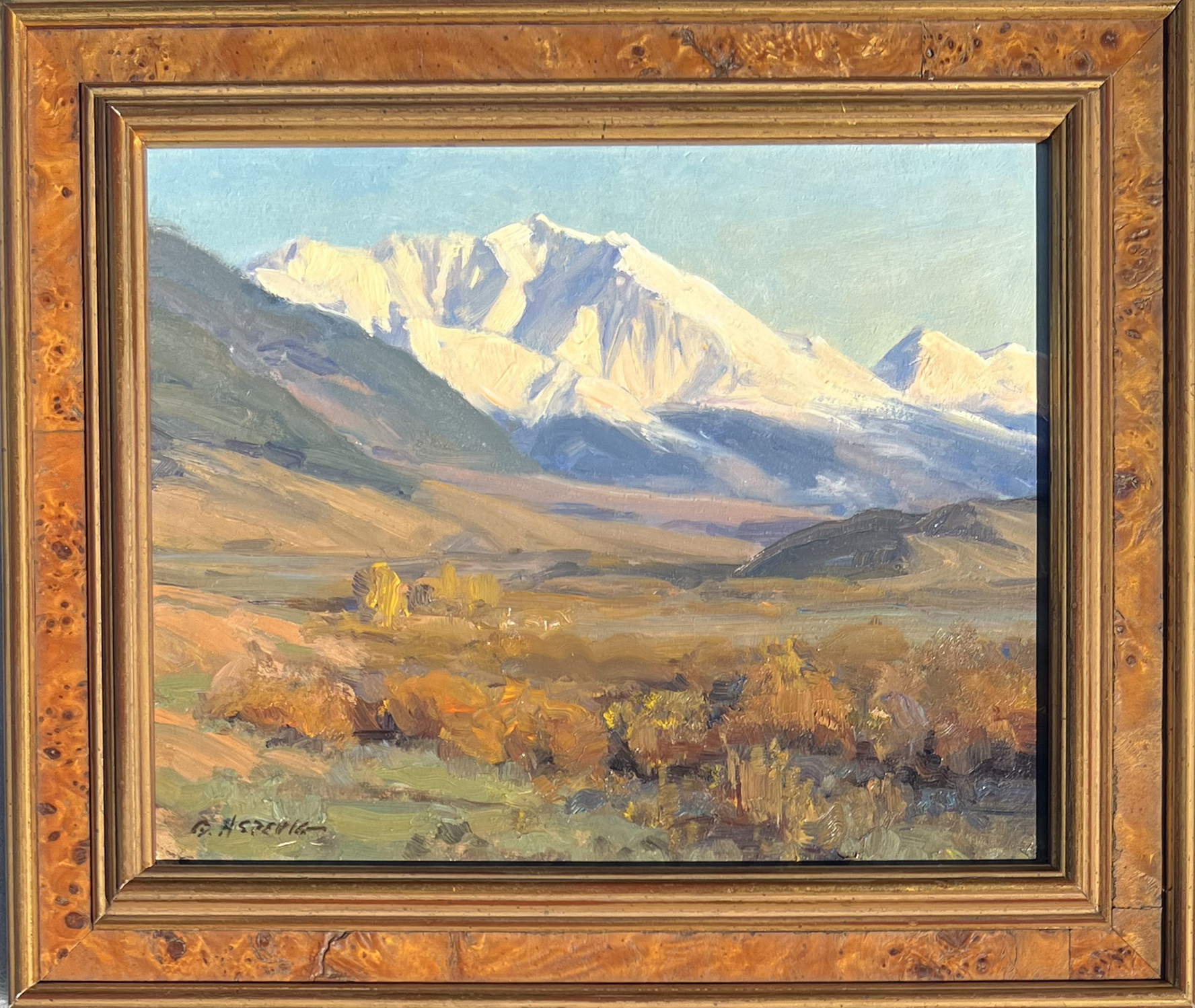 Aspevig, OB Mountain Landscape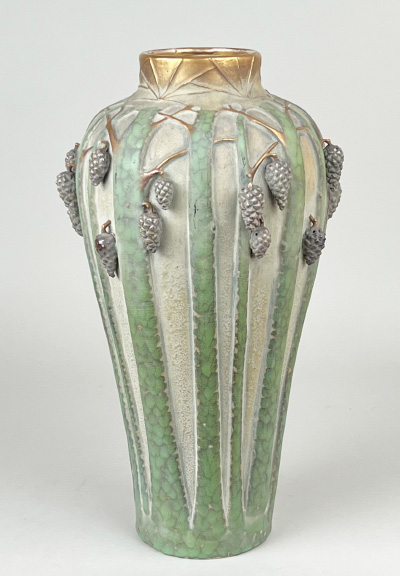 Dachsel, Monumental Teplitz Pine Tree Vase



Tiffany Studios Bronze Candelabra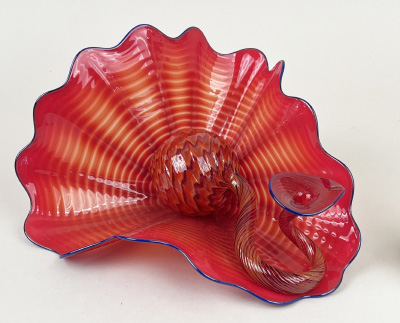 Chihuly, Pomegranate Persian Pair



Woodbury, CT – On Tuesday, October 31st Schwenke Auctioneers will offer over 450 lots for over thirty estates and collections from New York, New Jersey and Connecticut. The sale features over 120 paintings from a New Jersey collector; a rare Connecticut pilgrim century chest from a Connecticut Educational Institution; English decorative arts from a NYC estate; fine English furniture and Asian arts from a Fairfield County estate; and a variety of American fine art and folk art; fine English and Continental furniture and decorations; as well as ceramics and related decorative arts from among the other two dozen estates and collectors being represented.

Important Americana lots include a rare Connecticut pilgrim century chest from the Hartford area, with oak, maple and pine primary woods and applied split column details and inset geometric panels, dating mid to late 17th century. Also being offered is a choice folk art painting on board by an anonymous artist depicting the arrival of Roger Williams in Providence Rhode Island, where "The Narragansett Indians greeted Roger Williams, accompanied by Thomas Angell with 'What Cheare Netop', a common colonial greeting combined with the Narragansett term for friend." Consigned by a Litchfield County collector, the painting as framed measures 19 1/2" high, 35 1/8" wide.

From a Fairfield County estate is a unique Georgian mahogany ladies' vanity cabinet with fold out mirrors and multiple fitted compartments, labeled "Finnegans Ltd" and "18 New Bond Street W". The vanity contains approximately 37 sterling silver handled or lidded items including brushes, mirrors, perfume bottles, shoehorn, dresser box and more. Dimensions closed are 33 3/4" high, 35 3/4" wide, 23" deep; and with lid up 53" high.

Over 120 artworks are being offered for a New Jersey collector. The works were collected over the course of forty years, and include oils on canvas, oils on board, watercolors and etchings. Notable lots include Benjamin Osro Eggleston (Am. 1867-1937) oil on canvas "View of Old Lyme", frame size: 15 1/4" high, 19 3/8" wide; Henry Martin Gasser (Am. 1909-1981) watercolor "New Orleans" signed lower left, frame size 15 1/8" high, 13 1/8" wide; Alfred T. Bricher (Am. 1837-1908) oil on canvas landscape scene, inscribed and partial label verso, frame size 11 5/8" high, 11" wide; and William Chadwick (Am. 1879-1962) Old Lyme CT, oil on academy board "Haystacks In Field", signed lower left, frame size: 18 1/4" high, 20 1/2" wide.

Several artworks of note are being sold for a local Connecticut estate, including impressionist works by Connecticut artist Donald Roy Purdy (Am. 1924-2016); a luminous work by Clyde Aspevig (American, b. 1951) oil on board, mountain landscape, frame size 10 3/4" high, 12 7/8" wide; Paul Alan Williams (Am 1934-2013) iconic view of mother and two daughters waiting in library, frame size 32 1/4" high, 28 1/4" wide; and Christopher Blossom (Am. b. 1956) oil on canvas "Before Sunset" depicting evening sailing ships on rough seas, signed lower right, frame size 15 1/4" high, 15 1/4" wide.

Several important lots of sterling silver are being sold, including a Tiffany & Co. sterling pierced border round tray 10 5/8" diameter and weighing 15.410 OZT; a large sterling double welled serving bowl 2 1/4" high, 13 1/2" wide, 12 7/8" deep, weighing 37.595 OZT; and a large Hodgson Kennard & Co sterling oval tray 2 1/4" high, 13 1/2" wide, 12 7/8" deep, weighing 37.595 OZT.

Decorative arts from another Litchfield County collector include a Paul Dachsel monumental pine trees vase, signed Turn Teplitz, PD Mark, impressed: 2086 and 12; decorated in relief with applied pine cones, gilt geometric mouth, measuring 16 3/4" high, 9 1/4" diameter; and a Meissen reticulated allegorical porcelain plate, decorated with a neoclassical allegory featuring cupid and one of the fates seated on an eagle, measuring 9 1/4" diameter.

Another notable lot from a different Litchfield County collector is a Tiffany Studios bronze six-arm candelabra, measuring 12 1/4" high, 11 1/2" diameter.

Modern and MCM categories are represented by items from a Litchfield County estate, most notable a work by Dale Chihuly (Am. b. 1941), "Pomegranate Persian Pair", 2015 edition, with paperwork from the artist, measuring 7 1/4" high, 13" wide, 11" deep.

The sale ends with several lots of estate oriental carpets including Persian, Caucasian and Turkoman room and scatter sized rugs. Most notable among the carpets and related textiles are a fine Persian room size semi-antique rug from an East 68th Street NYC estate, generalized wear throughout, measuring 10' 1" wide, 13' long.

The catalog for the sale is viewable at www.woodburyauction.com. Absentee and phone bidding are available for this live-online auction by registering directly with Schwenke Auctioneers. The sale will be broadcast for live internet bidding on Live Auctioneers and Invaluable. Live preview will be held Thursday, Friday, and Saturday before the sale and at other times by appointment. Please consult the firm's website for additional information or call Schwenke Auctioneers at 203-266-0323.