We are actively seeking consignments of antique furniture, paintings, folk art, and accessories. Contact:
info@woodburyauction.com
or call (203) 266-0323.
Emile Gruppe Paintings With Original Invoices Sell At Schwenke's Woodbury Auction
Walter Matia Bronze Sculptures, Vintage Louis Vuitton Trunk and Italian Pietra Dura Plaque Surpass Estimates
Posted January 9, 2013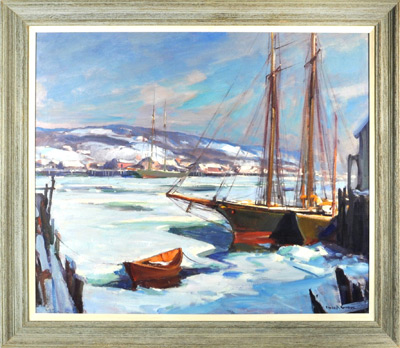 Emille Gruppe, "Gloucester Winter"
$10,800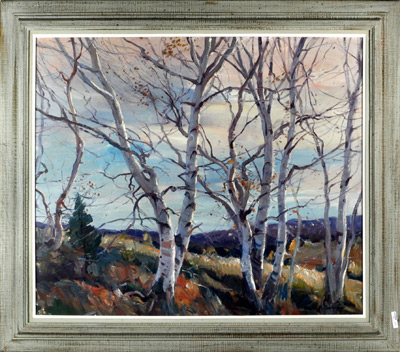 Emille Gruppe, "Afternoon Light Vermont"
$10,200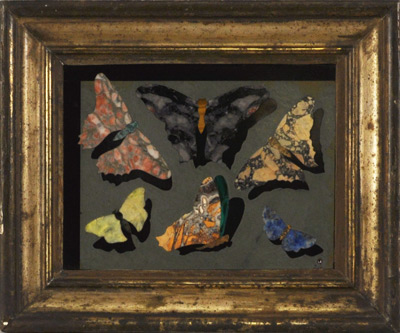 Italian Pietra Dura
$2,829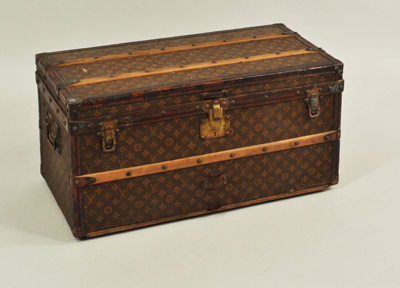 Louis Vuitton Steamer Trunk
$7,380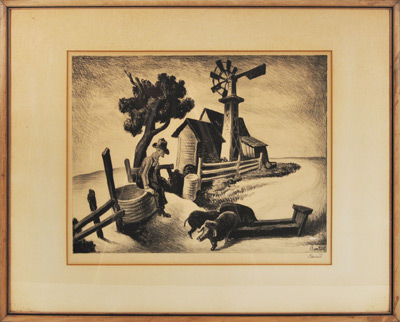 Thomas Hart Benton, "In the Ozarks"
$960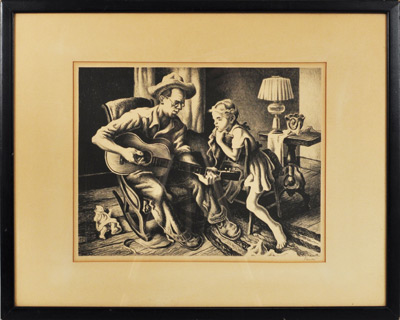 Thomas Hart Benton, "The Music Lesson"
$1,560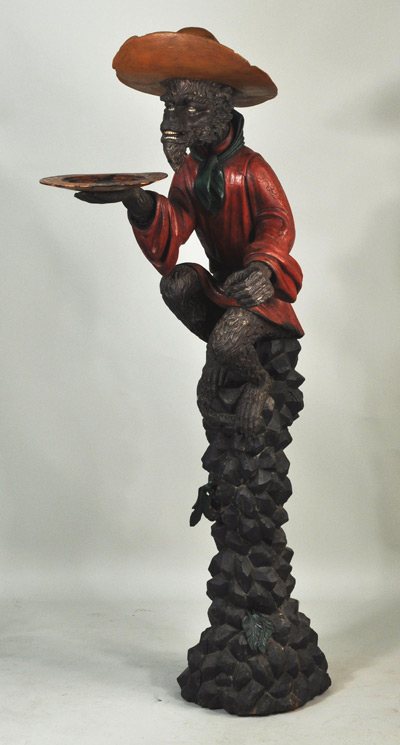 Venetian Carved Polychrome Monkey Sculpture
$2,583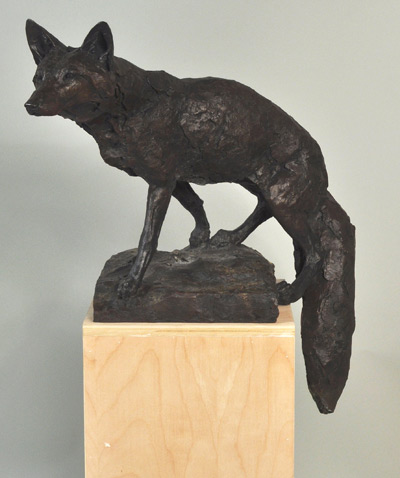 W. Matia, Naturalistic Bronze Sculpture Fox
$4,500



Woodbury, CT – On Sunday December 9th Tom Schwenke's Woodbury Auction held its Annual Holiday Fine Estates Auction with a diverse offering of 515 lots of estate material from the estates of Julian Bach of New York City, Georgiana Ducas of Saratoga Springs, NY and numerous other estates and consignors. A standing room only crowd was present in the saleroom to compete for the fine art work, jewelry and decorative arts items. According to Schwenke, owner/auctioneer, the sale had over 800 bidders competing online during the sale.

The highlight of the auction was the sale of two Emile Gruppe oil on canvas artworks. The paintings - "Gloucester Winter" and "Afternoon Light Vermont" – were both accompanied by the original invoices from Gruppe directly to the consignor's family, and sold for $10,800 and $10,200 respectively.

An Italian pietra dura plaque of butterflies hammered for $2,829 after competition from multiple bidders in the room and online. A vintage, small Louis Vuitton steamer trunk with an original label sparked interest and ultimately went to a UK bidder for $7,380.00. Two lithographs by Thomas Hart Benton, "In the Ozarks" and "The Music Lesson", were claimed by a phone bidder for "$960 and $1560.

Three Walter Matia bronze sculptures, all from the Ducas Estate, were featured items in the sale. The sculpture of the eagle soared to $9,300; the red fox scampered away with $4,500, and the turkey trotted to a winning bidder for $1,501. A Venetian carved stylized monkey figure sold for $2,583 to an online bidder.

Woodbury Auction's next sale is Sunday, February 10th. Consignments for the firm's Important Spring Americana sale are being accepted through March 13th. Phone inquiries should be directed to 203-266-0323 and further information is available on the internet at the firm's website www.woodburyauction.com.