We are actively seeking consignments of antique furniture, paintings, folk art, and accessories. Contact:
info@woodburyauction.com
or call (203) 266-0323.
Arts of Asia, Estate Decorative Arts at Schwenke Auctioneers March 23rd Sale
Posted February 28, 2014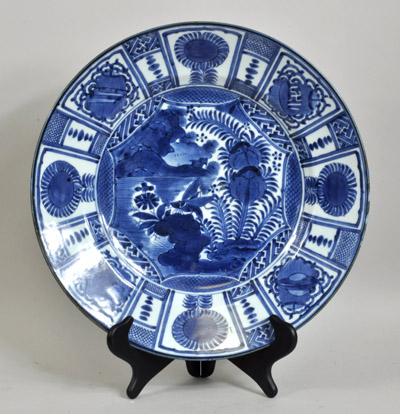 Japanese Arita Porcelain Charger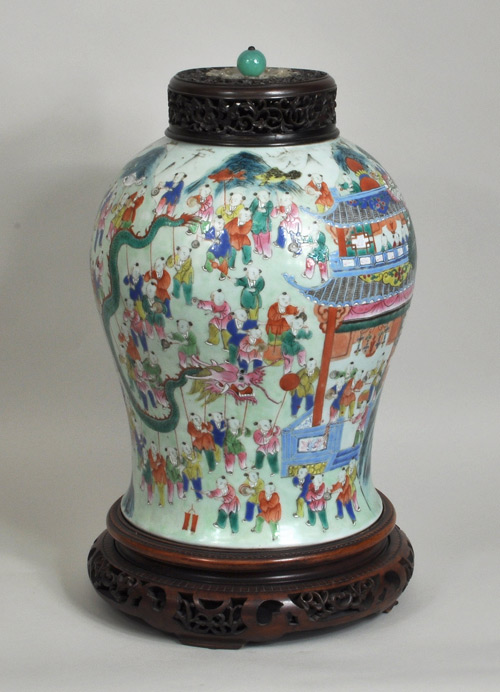 Rare Chinese Porcelain Jar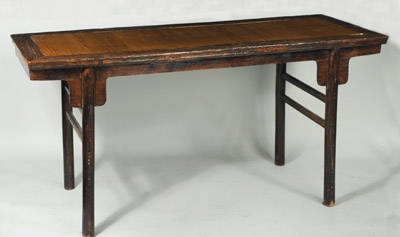 Rare Chinese Recessed Leg Painting Table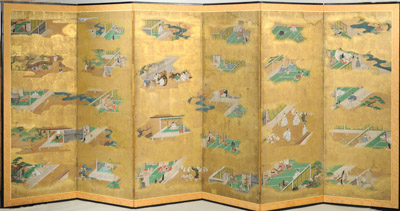 Japanese Edo Six Panel Screen - Tale of Genji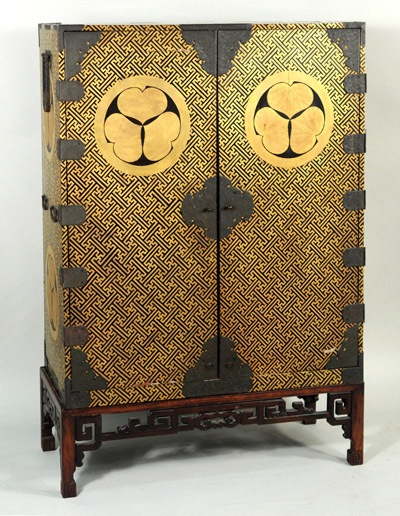 Japanese Gilt Decorated Lacquer Cabinet 18th C.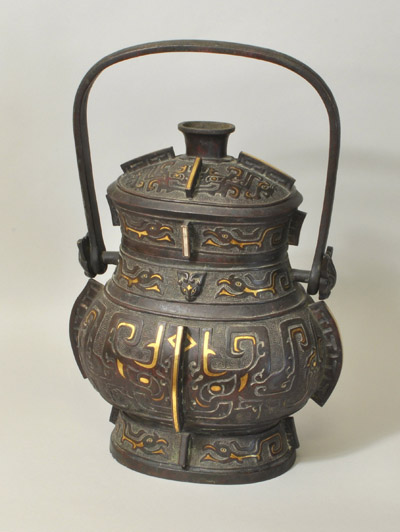 Archaic Chinese Wine Vessel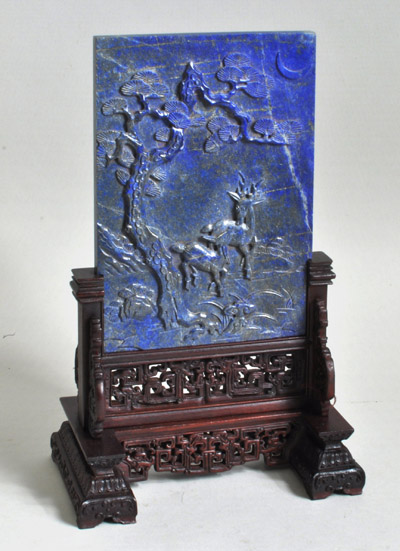 Chinese Lapis Carved Table Screen on Stand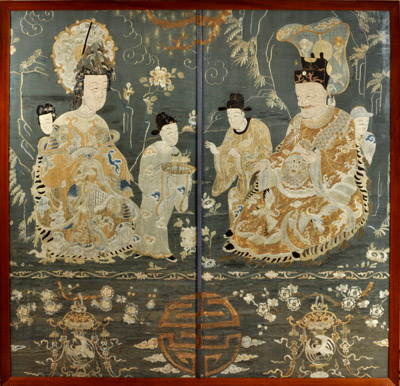 Rare Chinese Embroidered Figural Panel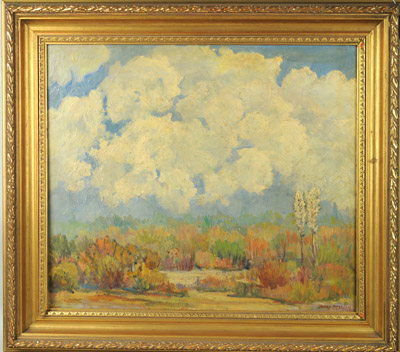 J.A. Merriam, Southwest Landscape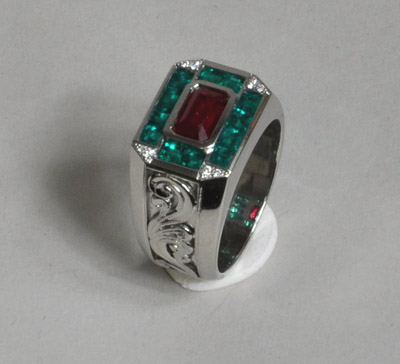 Men's Platinum, Ruby & Emerald Ring



Over 300 Lots of Fine Asian Decorative Arts Featured, Plus Estate Decorative Arts

Woodbury, CT – On Sunday, March 23rd at 1:00pm, Schwenke's Woodbury Auction will auction over 400 lots of fine Asian decorative arts and fresh estate decorative arts. The Asian section of the sale includes fine Asian porcelains, bronzes, jade and other hardstone carvings, snuff bottles, textiles, fine art and woodblock prints. The sale also includes over 100 lots of estate decorative arts, all freshly gleaned from tri-state area estates and consignors.

Schwenke commented that "...since our record sale of the 18th century Chinese double sided jade panel for $392,000 in our September sale, we have experienced an incredible increase in consignment inquiries for Asian items. This sale is timed to coincide with the close of Asia Week New York, to afford the Asian buyers the opportunity to preview our sale during the week and arrange bids on items of interest."

Among the sale highlights is a very rare Chinese 18th century recessed leg "painting table" with inset bamboo top. According to owner-auctioneer Tom Schwenke, similar and related examples have brought in excess of $100,000 at Christies and Sotheby's in New York. From the same consignor is a quite fine 19th century Chinese signed four panel lacquer screen depicting four famous Chinese poets. Two other fine screens will be offered, including a very rare Edo period Japanese six panel screen depicting scenes from the Tales of Genji, signed by Kano Eisen Furunobu (1696 -1731). The screen was cataloged in a Sotheby's 1990 auction with a $30,000 to $50,000 estimate.

Three fine Asian cabinets will cross the block, including an 18th century gilded Thai cabinet, an 18th century Chinese marriage cabinet in red lacquer, and a very fine Japanese lacquer, gilt, and metal mounted Isho Tansu chest, 18th/19th century, with overall gilt, Manji and Mon decoration.

Another prime lot is a very fine Chinese archaistic inlaid bronze ritual wine vessel (You) in the manner of the early Western Zhou dynasty. The lidded bronze vessel has 24K gold and silver inlays, and is of pear form cast with flanges on a flaring base and having a swing handle terminating in animal masks, boldly decorated with Taotie masks and bands of stylized dragons in relief against a leiwen background, with incised inscription to the underside of the cover and interior of the base, 13 1/2" high and 11" wide. Chinese ritual bronzes were used in offerings of food and drink to ancestors in family temples, ceremonial halls or at ritual banquets in which living and deceased members participated. They were eventually buried with the owner so he could continue to pay his respects in the after-life.

Other fine Asian decorative arts lots include several assorted jade pieces, several carved jade pendants, multiple lots of netsukes, snuff bottles, ivories and other Asian rarities. Of particular interest from a New York collector is a rare carved lapis lazuli table screen, the rectangular plaque carved with deer and pine tree in relief, on an elaborately carved and reticulated wood stand, possibly 18th century. Jade lots from the same collection include a rare pair of carved translucent spinach jade bowls on stand and a spinach jade snuff bottle. Many other snuff bottles will be offered, including jade, ivory, porcelain and glass bottles. Among the rarest are three "inside painted" snuff bottles and a rare porcelain double gourd snuff bottle.

Another highlight lot from a Long Island estate is a rare Chinese embroidered silk panel depicting an Imperial family, measuring 50" high and 47 1/4" wide. Other Asian textiles offer include a pair of early Chinese embroidered and painted silk textiles, 18th/19th century, 68 1/2" high and 17 1/4" wide, and a smaller pair of Asian embroidered panels. Two Tibetan thangkas will be sold, one from the first half of the 20th century, in scroll form depicting Padmasambhava, the second Buddha, and the other from the 19th century, depicting Shakyamuni Buddha.

Several Asian bronzes on offer include a gilt bronze figure of Tara, a fine Chinese parcel gilt bronze figure of a seated Lohan, 19th century, and a miniature Thai gilt cast metal figure of a deity, 19th/20th century.

Many lots of fine Asian porcelains have been consigned, including Chinese Ming dynasty wares, Chinese 18th century export wares, Chinese famille rose, mandarin pattern and rose medallion, Japanese Satsuma porcelains and various other categories. Standout items in this category are a large Arita porcelain charger, Japanese, 17th century, and a large enameled Chinese porcelain vase depicting the "Honored Boys" festival, 19th century, with pierced wooden and inset jade cover.

The estate decorative arts section of the sale includes items in all categories, including porcelains, fine art, furniture, jewelry and oriental rugs, comprising Persian and Caucasian room and scatter sized rugs, and other regional Asian rugs of varying sizes.

The prime jewelry lot is a unique and stylish gentleman's platinum, ruby, emerald & diamond ring, stamped "950 plat", with a fine low relief scroll design on each shoulder, containing one natural rectangular step cut ruby, purplish red, approximately 2.00 CT total weight, twelve square step cut natural emeralds, medium dark green transparent, approximately 1.8 CT total weight, and eight brilliant cut natural diamonds, VS (2) SI (1) approximately .06 CT total weight, with the total weight of the ring 1.155 troy oz. An official IGI appraisal report, dated 2/11/2014, accompanies the ring with estimated retail replacement value of $14,005.

Among the fine art lots is a work by James Arthur Merriam, (California, 1880 -1951), "Southwest Landscape", oil on canvas, signed lower right "James Merriam".

This sale is being held at the firm's auction hall at Middle Quarter Plaza, in Woodbury. Preview times are Sunday, March 16th, 1pm - 5pm; Tuesday, March 18th, 1pm - 5pm; Wednesday, March 19th, 1pm - 5pm; Thursday, March 20th, 1pm - 5pm; Friday, March 21st, 10am - 6pm; Saturday, March 22nd, 10am - 5pm; Sunday, March 23rd, 9am - noon.

Preview has been extended for the duration of Asia Week New York to afford prospective bidders the opportunity to examine items being offered, and preview may be arranged at other times by appointment.

The catalog for the sale is viewable at www.woodburyauction.com. Absentee and phone bidding are available for this live gallery auction, and the sale will be broadcast on three internet platforms - Live Auctioneers, Artfact/Invaluable and The Finest/Proxibid. To register or arrange for absentee or phone bidding through the gallery, please call Woodbury Auction at 203-266-0323.