We are actively seeking consignments of antique furniture, paintings, folk art, and accessories. Contact:
info@woodburyauction.com
or call (203) 266-0323.
Chinese Carved Jade Panel Surprises To $392,000 At Schwenke's Woodbury Auction Fall Fine Estates Auction
Posted October 29, 2013
---





Lot #197 - Chinese scenic two sided carved jade plaque, 19th/20th century, both sides with landscapes, one of figures on a mountain top, the reverse with boaters on a lake. 5 1/2" high, 7 5/8" wide. Sold $392,000. Woodbury Auction LLC - Annual Fall Fine Estates Auction - September 29, 2013.

This Chinese double sided carved jade panel sold for an astonishing $392,000 in our recent September 29th auction.


---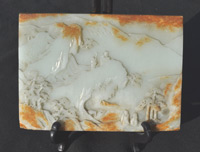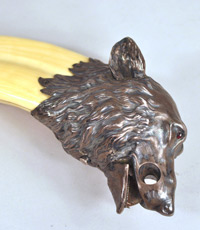 Cigar Cutter



Fire Trumpets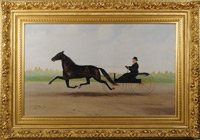 William Van Zandt Equestrian Painting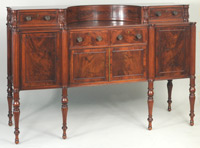 Seymour School Sheraton Sideboard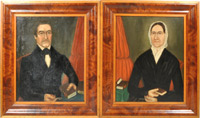 Pair Folk Art Portraits, Ridgefield, CT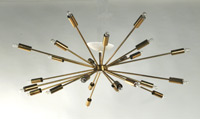 Modernist Brass Chandelier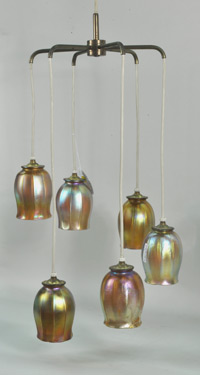 Tiffany Favrile Shades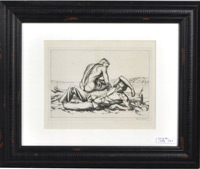 Paul Cadmus, Two Boys On A Beach



Woodbury, CT – Seven phone bidders, multiple internet bidders, and three bidders in the room competed for a Chinese carved two sided jade panel in Woodbury Auction's Annual Fall Fine Estates Auction on Sunday, September 29th. When the carved jade landscape panel, cataloged as lot 197, finally came up around 3pm, auctioneer Tom Schwenke commented that the lot had drawn tremendous interest during the three weeks prior to the auction, and asked for a modest opening bid. Immediately the lot opened with an internet starting bid of $90,000 and within just a few moments Schwenke had knocked the lot down for $330,000 hammer to a bidder present in the room, acting as agent for an absent buyer from China.

According to Schwenke, "all seven phones were bidding actively up to $200,000, with three phone contenders continuing to bid competitively to $250,00, one dropping out after $310,000 and the other placing the underbid of $325,000 but finally yielding the lot to the bidder seated in the room." As the room exploded with applause, Schwenke called for a short break before resuming the auction to relate that the piece had been discovered in the drawer of a chest sold at one of the firm's Opportunity Auctions in August. The panel, roughly 6" high and 8" wide, had a carved mountain landscape scene on one side and a carved scene of boaters on a lake on the other. Schwenke explained further that the firm had expanded its international phone bidding capacity for this auction, and lot #197 in particular, due to the tremendous number of Chinese and other international bidders wishing to bid on the phone.

Silver related lots fared well in the sale, also attracting international interest, with a sterling silver mounted boar's tusk cigar clipper from a local Southbury estate hammering down to a West Coast phone bidder for $7,200 against a pre-sale estimate of $700-900. Two silver fire trumpets from a local consignor, estimated at $2,000-3,000, also went to a phone bidder for a $4,320 bid.

Jewelry lots saw active competition, with a vintage diamond encrusted brooch being claimed for $3,480 by a phone bidder, and other jewelry lots also selling well. A cameo glass vase was won by an internet bidder for $3,130, and the internet also succeeded on a rare pair of Royal Vienna steins fetching $2,875, with pre-sale estimate of $700-900.

Two other lots featured pre-sale were a William Van Zandt oil on canvas painting of a sulky and rider, signed and dated 1897 and remaining in the original frame, which was claimed by an internet bidder for $6,875. The driver of the sulky had been identified as Walter Harrison Cornell of upstate New York, and three related portraits of family members were offered but failed to find buyers. A sideboard attributed to Thomas Seymour, from the same estate as the Van Zandt, peaked at $4,500 to an internet bidder.

A rare pair of American folk art portraits were claimed by a phone bidder for $3,120. The portraits were signed and dated "Martin E. Clark, Ridgefield Connecticut – 1847", and were still in their original frames.

The auction included several mid-century modern lots which were staged for preview in the firm's "annex" gallery. The feature lot of the modern group was an Italian modernist satellite form brass chandelier, made by Artfluce, which was knocked down for $6,000 to a bidder in the room. Other items from the estate of Ada Louise Huxtable, noted New York architectural critic, also fared well. The top lot of several art glass groupings was a group of six signed Louis C. Tiffany favrile glass shades which hammered down to a New Jersey phone bidder for $6,000.

The sale included over two hundred lots of framed and unframed artworks. A framed etching by Paul Cadmus "Two Boys On Beach, No. 2" was a late addition to the sale but claimed top price among the artworks, selling for over $4,000 to an internet bidder in Seattle, Washington. The work had been inherited by the private consignor from ancestors who purchased it from the Albany Institute of Art in the 1930's.

There was a large assortment of oriental rugs in the sale, and the top rug lot was a room size Persian garden design rug which went to an internet bidder in Texas for $2,900.

Prices quoted include the buyer's premium. Woodbury Auction's next sale is the Annual Holiday Fine Estates Auction, scheduled for Sunday, December 8th at 1:00 pm at the auction gallery located at 710 Main Street South in Woodbury. Consignments are still being accepted for that sale, with the consignment deadline set for Monday, November 19th. Please contact the gallery at 203-266-0323 to discuss consigning to that sale, or email photos to info@woodburyauction.com.