We are actively seeking consignments of antique furniture, paintings, folk art, and accessories. Contact:
info@woodburyauction.com
or call (203) 266-0323.
Schwenke Holiday Auction Draws Standing Room Only Crowd As Jewelry, Continental Decorations & Estate Fashions Shine
Posted December 11, 2014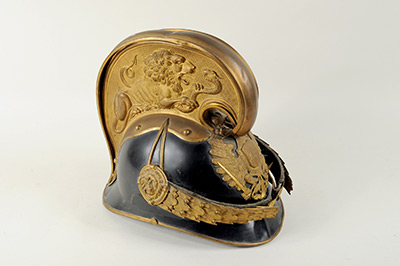 Austrian Helmet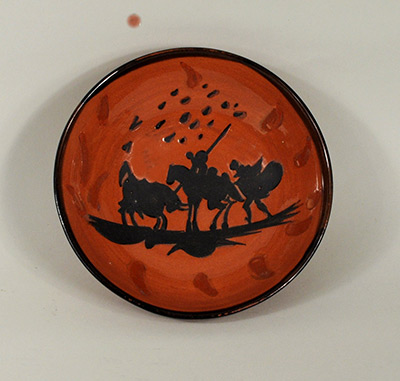 Pablo Picasso Dish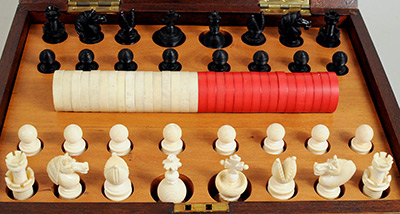 Chess Set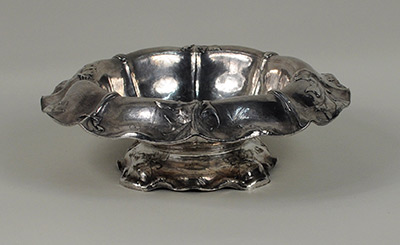 Gorham Martele Silver Centerpiece Bowl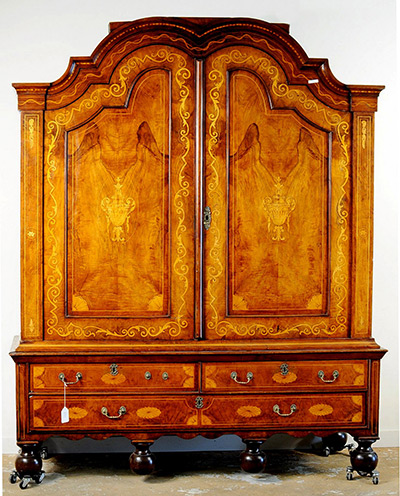 Dutch Marquetry Linen Cabinet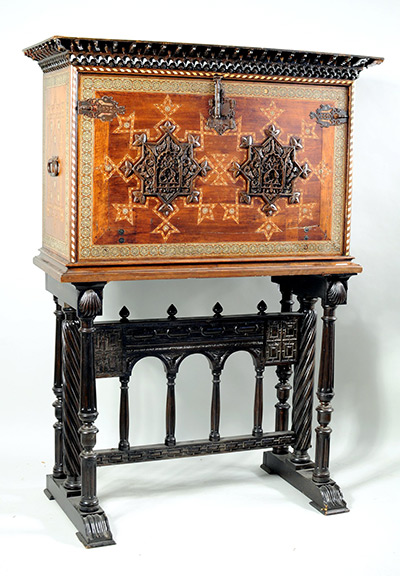 Hispano Moresque Vargueno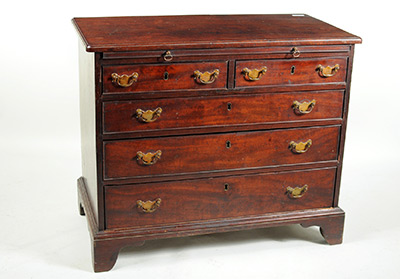 George II Chest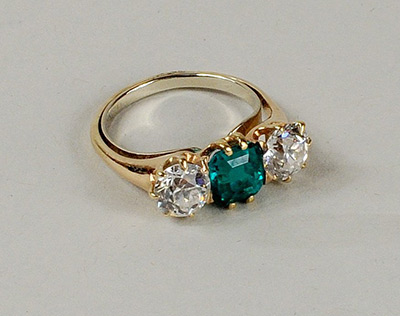 18K Gold Cut Diamond & Emerald Ring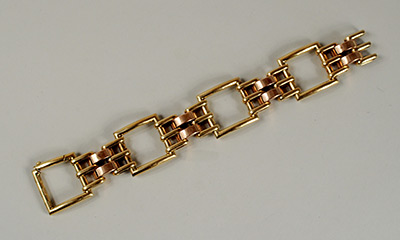 Link Bracelet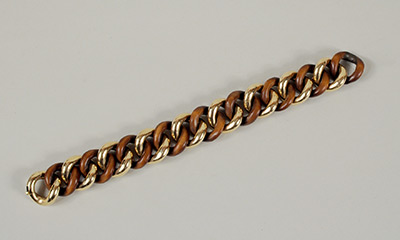 Seamans Bracelet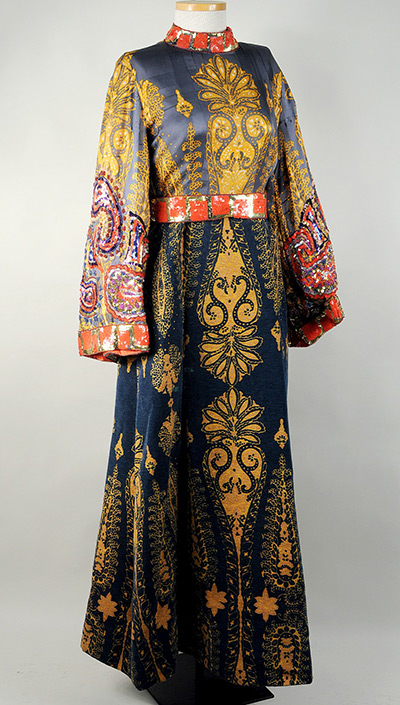 Ronald Amey Dress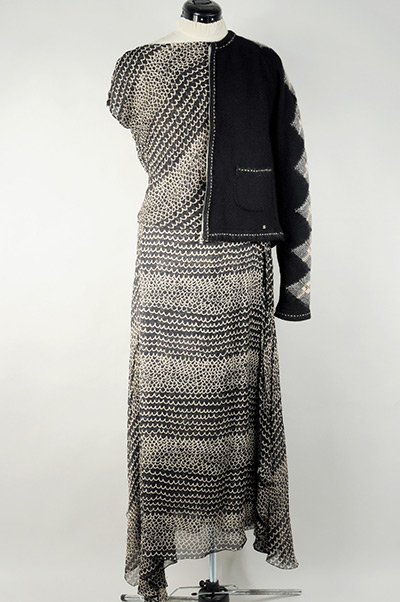 Chanel Dress



Auction Included Over Two Hundred Fashion & Accessory Lots Sold For Prominent Upper East Side Estate

Woodbury, CT – Schwenke Auctioneers conducted its Annual Holiday Fine Estates Auction on Sunday, December 7th at 11am. The sale featured over 500 lots including European furniture and decorative arts and a large selection of ladies' fashions from a prominent New York City socialite's estate. According to auctioneer Tom Schwenke, the saleroom was packed throughout the sale. A brisk pace was maintained, as Schwenke knocked down the last of 511 total lots just a bit past 4pm, averaging almost one hundred lots per hour.

The first lot of the day, an unusual Austrian cavalry officer's dragoon helmet with embossed brass decoration of lion and serpent over double headed eagle, 10" high, 11" deep, drew significant interest and returned to its Austrian homeland, selling to an absentee bidder for $1,000 (est $300-500).

Among the other top performing decorative arts lots was a Pablo Picasso, Spanish, 1881-1973, "Picador" glazed ceramic bowl inscribed "Edition Picasso Madoura 198/500", 2" high by 6 ½" diameter, with provenance of Doyle - NY April 2008, which sold to a phone bidder for $3,250 (est $1000-1200). Another lot which generated strong interest was a fine antique English bone or ivory chess and checker set made and signed by G. Merrifield, 1819-1855 of Lincolns Inn Fields, presented in a later mahogany case on stand, with key, which sold to a phone bidder from Holland for $5,000 (est $1000-1200).

The top silver lot of the sale, selling to a phone bidder for $7500 (est $3000-4000), was a rare Martele sterling silver monogrammed centerpiece bowl, mark of Gorham Mfg. Co, Providence, RI 1913, of circular form with shaped undulating averted rim chased with oak and other leaves among Datura flowers on footed undulating base with similar chasing, underside with Gorham Martele mark .9584 silver content hand incised BWD inscription 1889 January 3rd, 1914 and signature WC Codman 1913. The Martele line was produced from 1896 through the 1930's under the direction of Gorham's chief executive, Edward Holbrook, and his chief designer, William Christmas Codman, brought from England in 1891. 4 1/2" high, 13 1/2" diameter. Weight: 50.980 OZT

Crossing the block to an internet bidder at $2,375 (est $1500-2000) was a fine Aaron Willard presentation gilt and mahogany Federal banjo clock, 19th century, with eagle finial over brass cased painted dial, gilt case with reverse painted vertical foliate panel over larger painted panel of Neptune in chariot driving hippocampus, ending in gilt fluted base with acorn finial. 41 1/2" high, 10" wide, 4" deep.

European and English period and decorative furniture fared well in this December sale. The top furniture lot was an elaborately inlaid Dutch Baroque style walnut marquetry linen press, second half of 19th century, 67" high, 66 1/4" wide, 24" deep, which sold to a phone bidder for $2,875 (est $2000-2500). Next in price at $2,625 (est $2000-3000), also selling to a phone bidder, was a beautiful and elaborately decorated Hispano-Moresque style mother of pearl and bone inlaid walnut vargueno, 19th century, on an associated carved wood base, measuring 62 ½" high, 44 14" wide, 17 1/2" deep.

Selling to an internet bidder at $2,125 (est $600-900) was a wonderful and small George II mahogany bachelor chest with a brushing slide and two short drawers over three long graduated drawers, 18th century, 34" wide, 28 1/2" high, 18" deep. The piece, which had been consigned by a local family only a few days before the sale, had an old finish with great character and appealing patina.

Top selling lot of the sale was a very fine European 18K gold cut diamond and emerald ring, size 7, with paired diamonds about one carat each and central emerald also about one carat, which was claimed by a bidder present in the room for $11,250 (est $8000-9000). Several other lots of fine estate jewelry were offered, with most performing at or above estimates. Among the more noteworthy lots were a 14K gold and exotic wood curb link bracelet consisting of nine wood links and nine gold links, unmarked, attributed to Seaman Schepps, approximately 7 1/2" long, which sold to a bidder in the room at $4,375 (est $2000-3000), a signed Seaman Schepps topaz, pearl and diamond pendant consisting of nine topaz stones, eight pearls in various sizes, and nineteen small diamonds, which went to a phone bidder at $2,000 (est $2000-3000); a very stylish 14K yellow and rose gold square link bracelet, 7" long, 1" wide, weight 39.4 DWT, which sold to the internet for $2,000 (est $1000-2000); a charming antique double miniature gold framed brooch with 18th and 19th century miniatures on front and reverse, set in a low carat gold, 19th century frame, 2 1/4"high, 2 1/4" wide, selling to a bidder in the room for $2,000 (est $2000-3000).

Several Mexican jewelry items were offered, with the top lot an Antonio Pineda Mexican sterling silver "Thumbprint" bracelet, 20th century, 6 1/4" long, 1 1/4" wide, weight 5 OZT, which went to the phone at $1,875 (est $600-800).

Several estate oriental carpets were offered, including Persian and Caucasian room and scatter sized rugs, and other regional Asian rugs of varying sizes. Top rug lot of the sale was a fine Persian runner, 20th century, with floral and geometric designs on a salmon ground, blue primary border, 12' long by 30 1/2" wide, which sold to a phone bidder for $1,375 (est $400-600).

This sale included over 200 lots of fashion and accessories, including Chanel, Versace, Ralph Lauren, Ungaro, Valentino, Rene Caovilla, Roberta di Camerino and Ronald Amey. The top selling fashion item was a lovely Ronald Amey navy and gold evening dress with gold cotton velvet skirt, bright sequin sleeves and silk bodice, which was claimed by a phone bidder for $1,500 (est $300-400). Most other fashion lots performed within estimate, including two Ralph Lauren limited edition wool blankets, 53" long, 66" wide to 52" long, 66" wide, selling to the phone for $500 (est $200-300); a Chanel silk print skirt, blouse and wool sweater ensemble, which sold to the internet at $625 (est $300-400; two Ronald Amey mixed textile long sleeve dresses comprising one dress of cotton velvet, wool and cotton trim in colors of purple, beige, orange and green with gold tone and jewel buttons on the sleeves, the other of fine cotton in colors of navy, blue, beige, rust and yellow, size small to medium, which brought $625 (est $300-400) from an internet bidder; a group of seven cotton pieces by Ronald Amey, including one green print long sleeve dress with short suit jacket, one red print long sleeve dress with short suit jacket, one cotton red and navy print long sleeve dress and vest and an 'A line' brown and white plaid skirt, size small, selling to the internet for $625 (est $300-400); another group of three Ronald Amey wool couture coats and dresses comprising one black coat and dress with red trim, one black coat and sleeveless dress and one red coat and sleeveless dress, also selling via the internet for $625 (est $300-400); and a lot comprising three ladies' velvet pieces by Roberta di Camerino of Italy comprising one coat, one pant suit (2 pieces) and one skirt suit with vest (3 pieces) size small, selling to a bidder in the room for $687.50 (est $300-400).

Woodbury Auction's next auction is scheduled for Sunday, March 1st at 11:00 am. The sale will feature American Decorative Arts, including folk art, furniture, and American fine and decorative art. Absentee and phone bidding will be available for this live gallery auction, and the sale will be broadcast live on the internet. For more information please visit the firm's website www.woodburyauction.com. To inquire about consigning to this sale, please call Woodbury Auction at 203-266-0323.