We are actively seeking consignments of antique furniture, paintings, folk art, and accessories. Contact:
info@woodburyauction.com
or call (203) 266-0323.
Strong Prices for Highlight Asian Offerings at Schwenke Auctioneers March 23rd "Arts of Asia" Sale
Posted April 14, 2014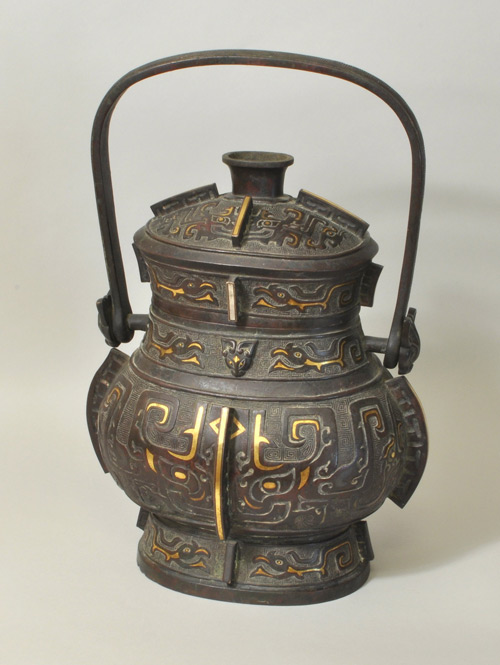 Archaic Chinese Wine Vessel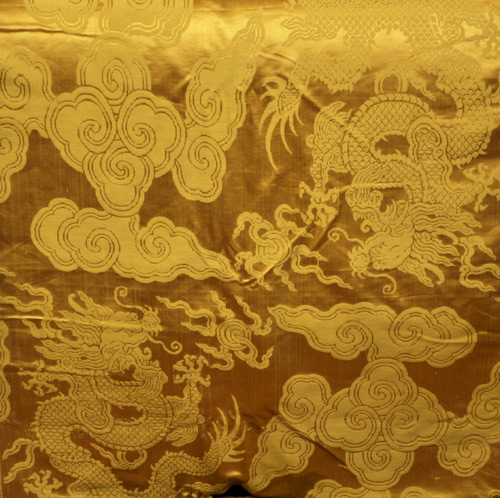 Imperial Dragon Fabric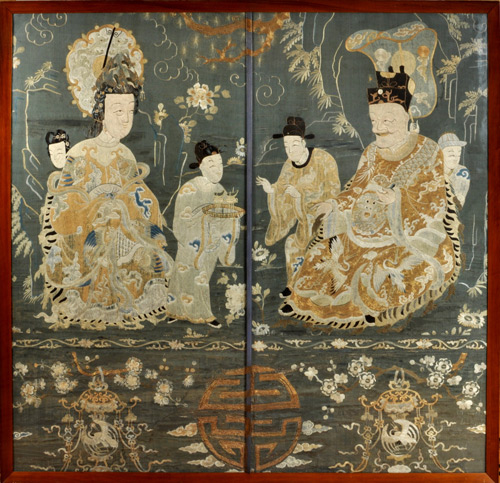 Rare Chinese Embroidered Figural Panel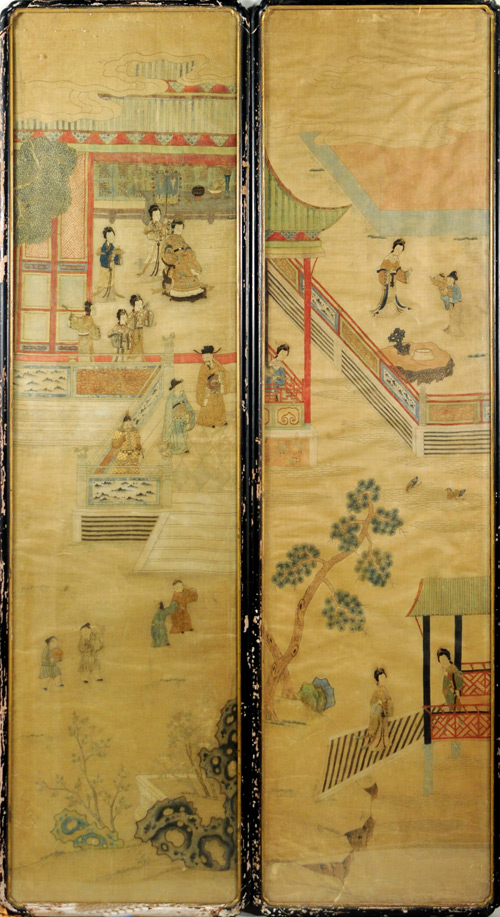 Rare Pair Chinese Fabric Panels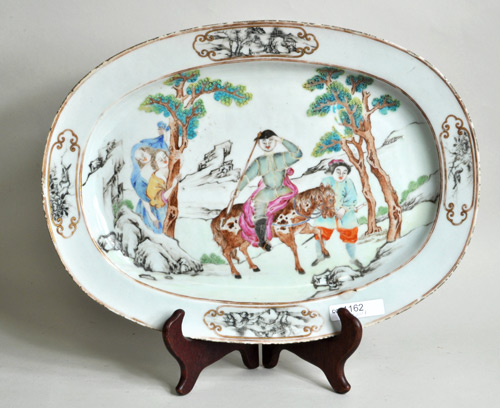 Don Quixote Platter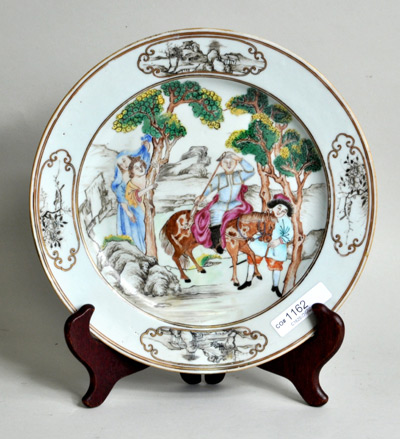 Don Quixote Plate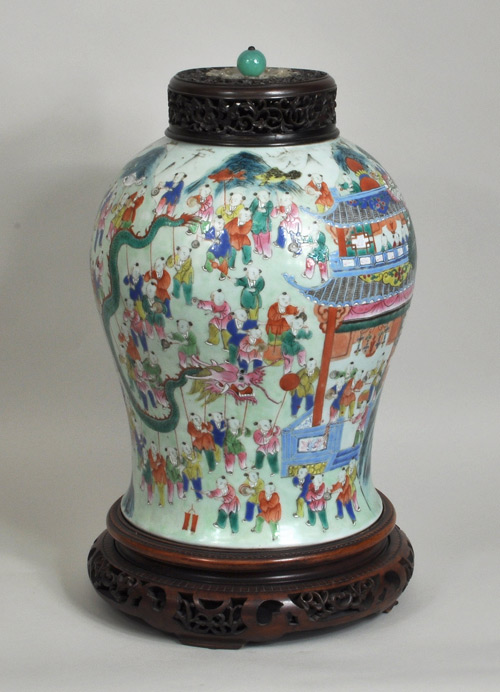 Rare Chinese Porcelain Jar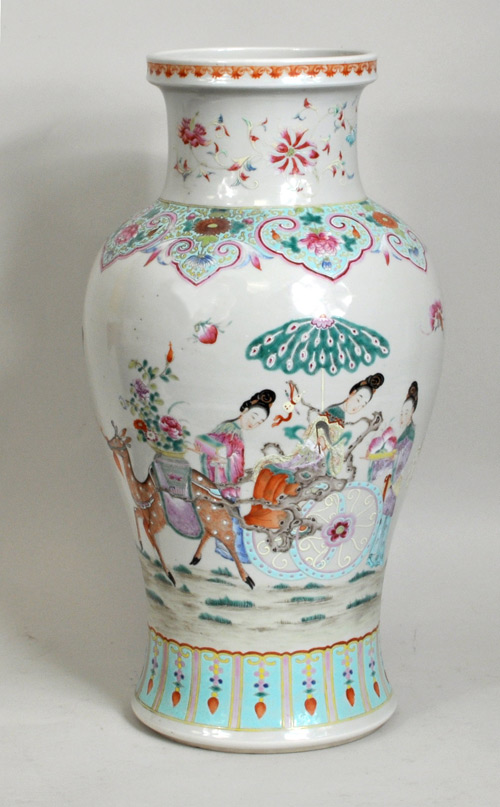 Chinese Famille Rose Decorated Vase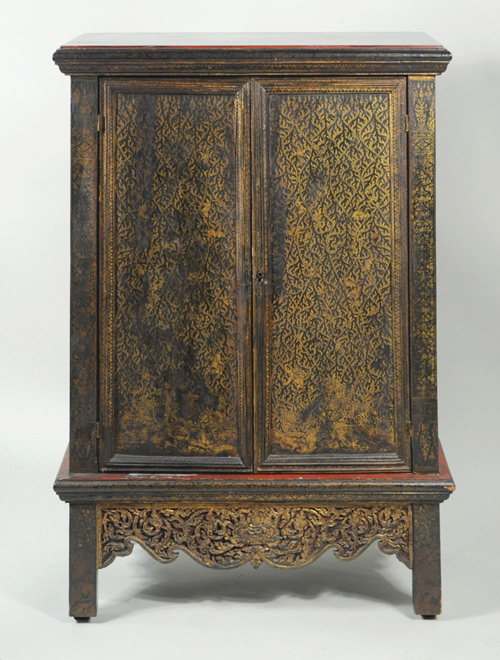 Thai Gilt Decorated Ebonized Two Door Cabinet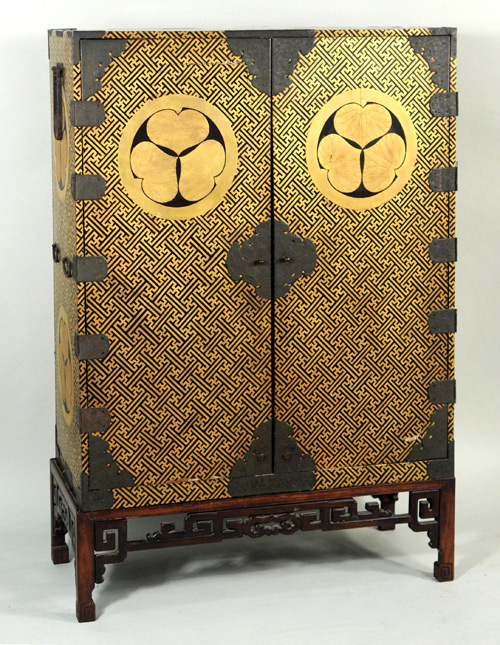 Japanese Gilt Decorated Lacquer Cabinet 18th C.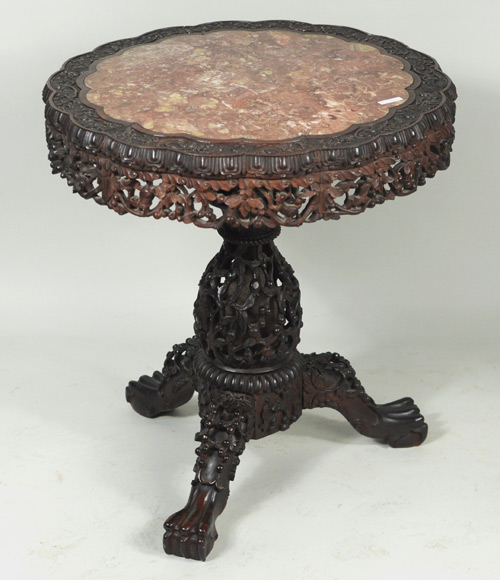 Chinese Carved Center Table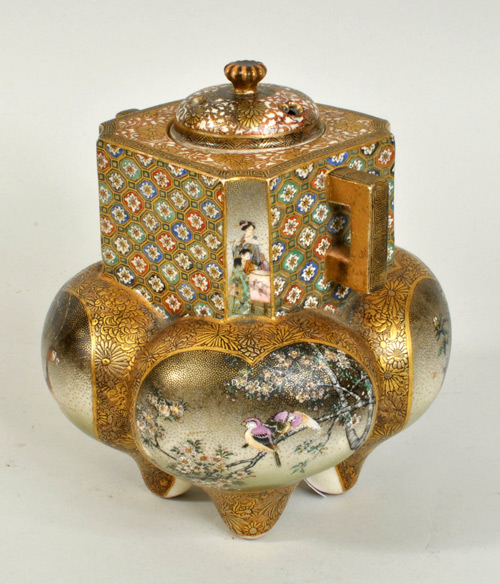 Rare Satsuma Koro & Cover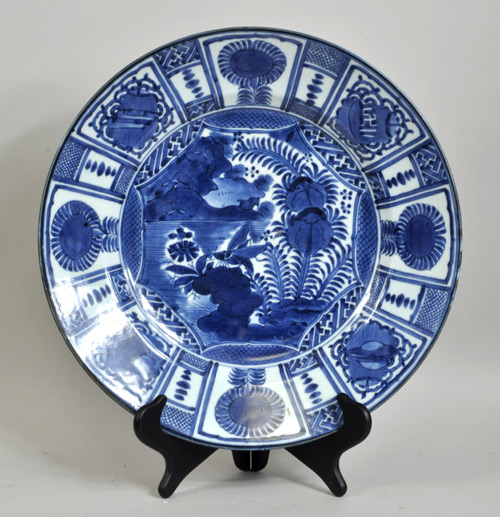 Japanese Arita Porcelain Charger



Woodbury, CT – On Sunday, March 23rd at 1:00pm, Schwenke's Woodbury Auction sold 495 lots of fine Asian decorative arts and estate decorative arts. The Asian section of the sale included fine Asian porcelains, bronzes, jade and other hardstone carvings, snuff bottles, textiles, fine art and woodblock prints. The sale also included over 100 lots of estate property, all freshly gleaned from tri-state area estates and consignors. According to auctioneer Tom Schwenke "the sale was timed to coincide with the close of Asia Week New York to afford the Asian buyers the opportunity to preview our sale during the week and arrange bids on items of interest."

The highlight of the sale, fetching $20,425 to a phone bidder from Great Britain, was a fine Chinese archaistic inlaid bronze ritual wine vessel in the manner of the early Western Zhou dynasty. The lidded bronze vessel had 24K gold and silver inlays, of pear form cast with flanges on a flaring base and having a swing handle terminating in animal masks, boldly decorated with Taotie masks and bands of stylized dragons in relief against a leiwen background, with incised inscription to the underside of the cover and interior of the base, 13 1/2" high and 11" wide. Such ritual bronzes were used for funeral offerings of food and drink to ancestors in family temples, ceremonial halls or at ritual banquets in which living and deceased members participated. They were eventually buried with the owner so he could continue to pay his respects in the after-life.

Second top lot of the sale was a textile – a vintage roll of Chinese imperial pattern silk in gold with five toed dragon pattern, signed at the end, and approximately 16 yards long, 30" wide. The fabric sold to an internet bidder for a surprising $18,750.

Other Asian textile lots performed well, including a pair of Chinese framed embroidered and painted silk textiles, 18th/19th century, 71" high, 19 1/4" wide, selling to a Chinese bidder in Spain for $8,125. The cover lot of the sale, an important Chinese framed embroidered panel on silk, 19th century, depicting a family of six, and measuring 53" high, 50" wide, sold above estimate ($3,000-$5,000) at $7,200 to a Connecticut collector bidding in the room.

The sale featured two fine Chinese export porcelain items in the rare "Don Quixote" pattern: an oval platter, circa 1750-60, measuring 14" long, 10" wide, and a 10" diameter dish, the center of both enameled with Don Quixote in full armor, astride his horse holding a lance, Sancho Panza holding the reigns beside him and two women watching from behind a tree, the border with four "en grisaille" reserves painted with landscapes alternating with birds, gilt highlights. The platter fetched $9,375 from a phone bidder in Canada, and the plate reached $3,150 from an internet bidder in Taiwan, for a combined result of $12,525.

Other Chinese porcelains brought strong prices, including a rare Chinese enameled porcelain jar, Yung Chieng period (1723 - 1736), depicting the Hundred Boys' Festival, having a pierced wood lid with carved jade inset, mounted on a carved wooden stand, 12 3/4" high, 9 1/2" diameter, which also went to the phone bidder in Canada at $2,250. The same successful bidder claimed a beautiful large Chinese famille rose baluster form decorated vase, 19th Century, with decoration of women with spotted deer pulling a cart, 18" high, 8" diameter. The price for that vase was $4,065.

The top Asian furniture lot of the sale was a rare Thai lacquered and gilt decorated two door tapering cabinet, with a molded top over two paneled doors above a scalloped base ornament set on short feet, late 19th century, measuring 51" high, 33" wide, 18 3/4" deep. The cabinet returned to Thailand, claimed by an internet bidder in Bangkok for $6,900.

The second highest Asian furniture lot of the sale, crossed the block at $4,270 to a domestic phone bidder, was a very fine Japanese lacquer, gilt, and metal mounted Isho Tansu chest, 18th/19th century, with overall gilt, Manji and Mon decoration, the cabinet doors opening to reveal five drawers interior drawers and set on a carved rosewood stand, and measuring 49 3/4" high, 42 1/2" wide, 18 1/2" deep. This Tansu was collected by the consignor's ancestor, James A. Scrymser, in 1898 while he was in Japan as a guest of the Japanese government. Mr. Scrymser was a businessman, philanthropist and served as a trustee of the Metropolitan Museum of Art.

Other Asian furniture lots fared well, including a Chinese carved wood center table, 19th century, with inset marble top on elaborate pierce carved tripod base ending in paw feet, 32" high, 28" diameter. The table, from a Connecticut estate, sold for $5,100 to a Vietnamese bidder present in the room.

Japanese decorative arts were also offered, and the top lot from Japan was a fine Japanese Satsuma koro and cover, circa 1900, possibly by Kinkozan, the lobed body with reserves of birds amid foliage, signed on base, 6 1/2" high, 5" wide, which was claimed by a phone bidder at $4,800. A large and rare Japanese blue and white Arita porcelain charger, circa 1580-1620, with Wanli decoration of a star-shaped reserve in eight panel medallions with an insect on a rock, and eight rim reserves with peaches and valuables went out at $1,650 to an internet bidder.

Woodbury Auction's next sale is its Fifth Anniversary Spring Fine Estates Auction scheduled for early June. Consignments are being accepted for that sale through May 5th, and items may be submitted by email or by calling Woodbury Auction at 203-266-0323.