We are actively seeking consignments of antique furniture, paintings, folk art, and accessories. Contact:
info@woodburyauction.com
or call (203) 266-0323.
Finnish Modern Brass Floor Lamps Shine At $58,800 In Schwenke's Woodbury Auction Holiday Fine Estates Auction
Posted December 16, 2013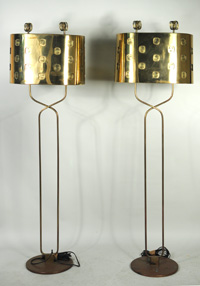 Finning Brass Lamps - Paavo Tynell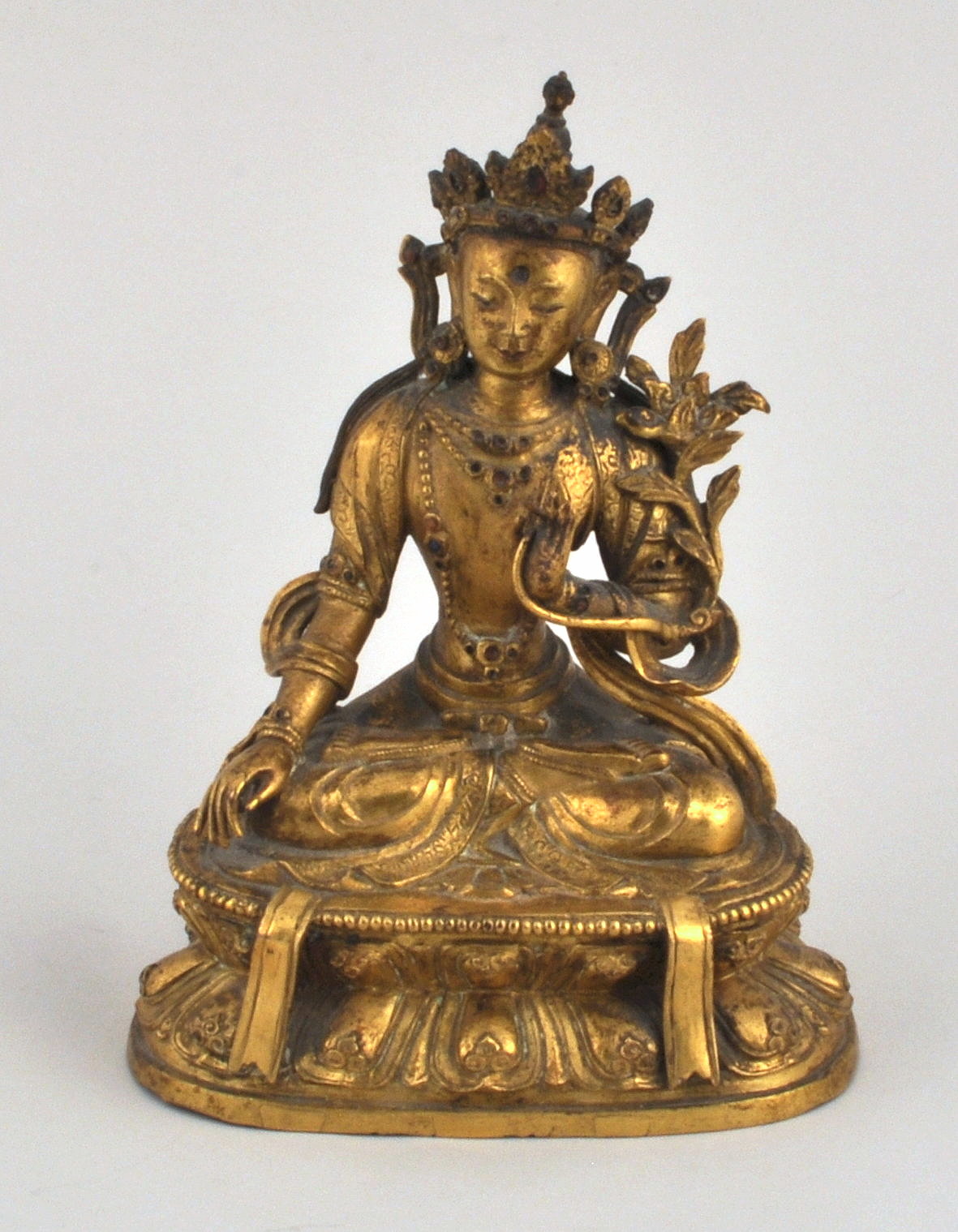 Asian Gilt Bronze Deity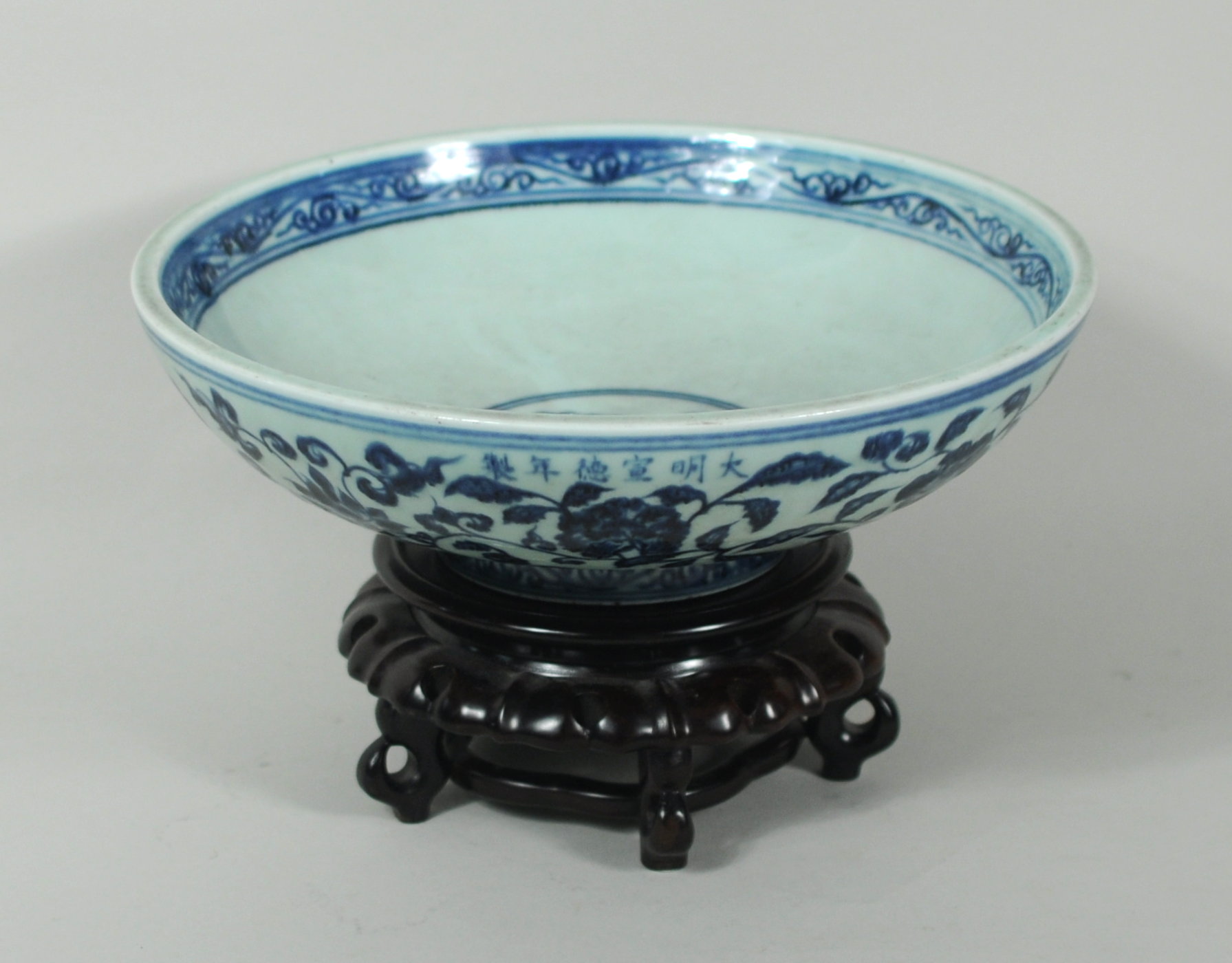 Ming Blue and White Bowl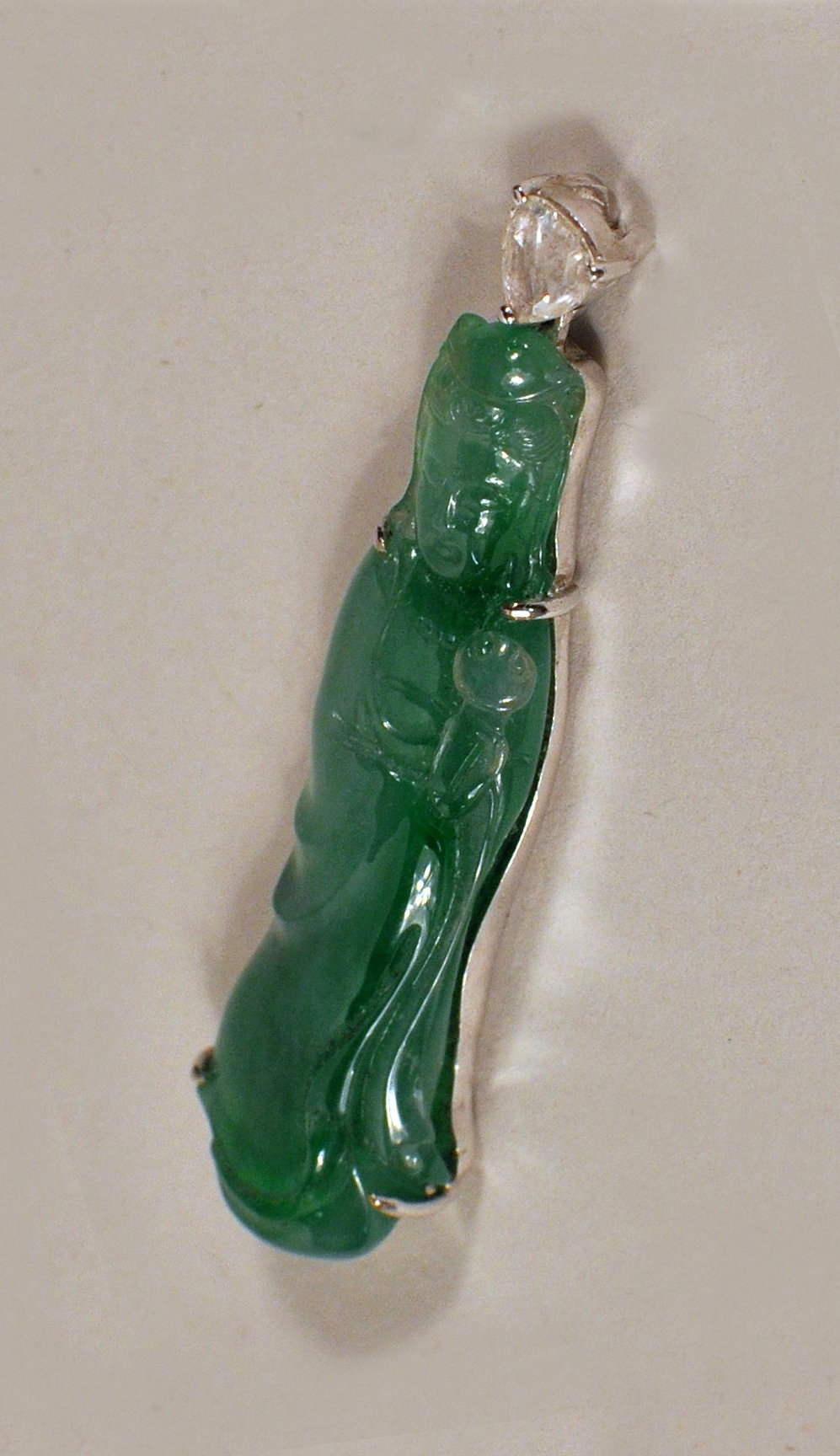 Chinese Gold Jade Pendant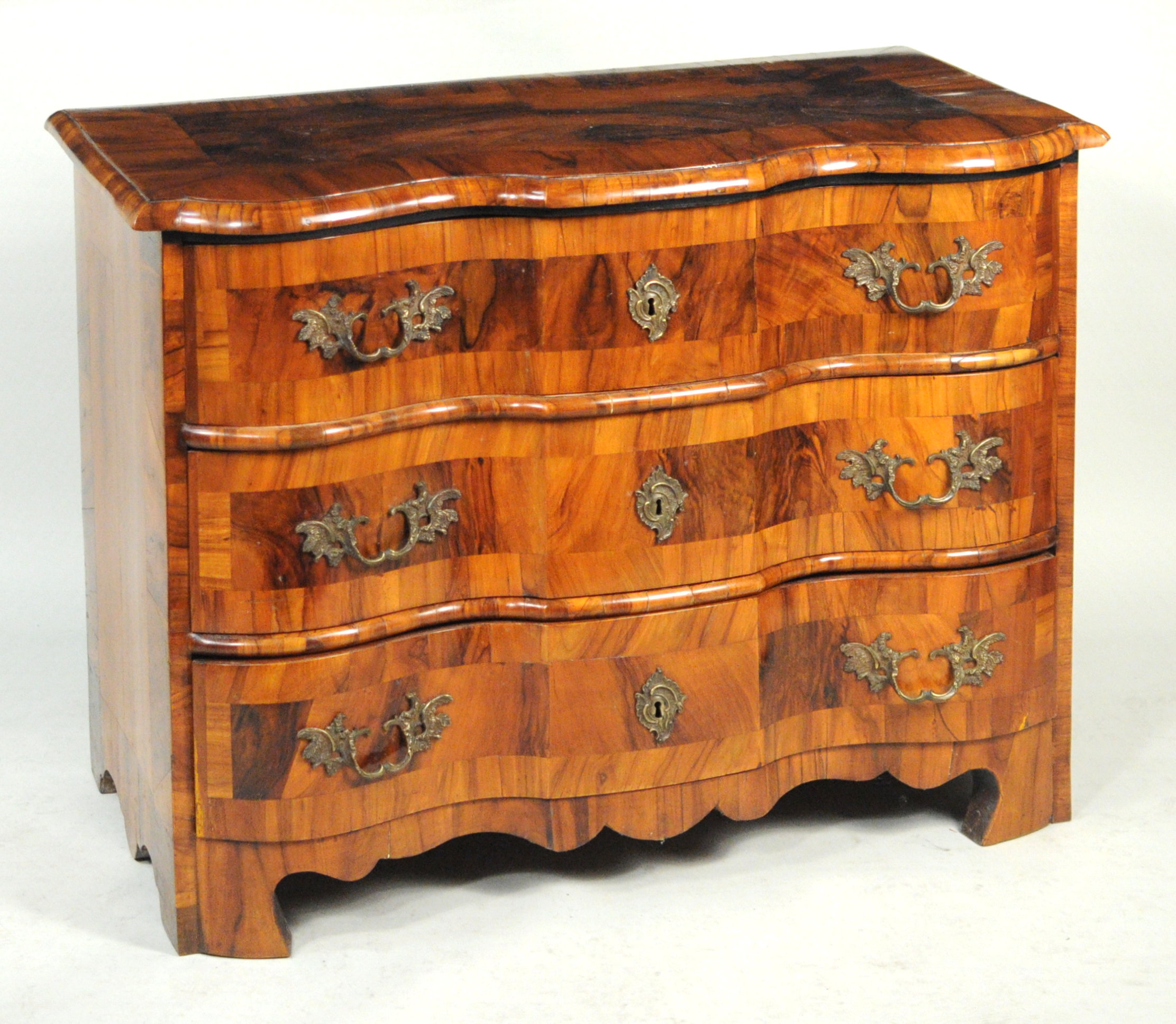 German Walnut Serpentine Commode



Ming Dynasty Bowl At $38,750 and Asian Bronze Figure To $31,250

Woodbury, CT – Nine phone bidders and multiple internet bidders competed for an unusual pair of Finnish modernist brass floor lamps in Woodbury Auction's Annual Holiday Fine Estates Auction on Sunday, December 8th. The lamps were designed by Paavo Tynell, Finnish 1890-1973, around 1950 and were produced by Taito. The stylish lamps each have six lights, two wirework finials over oval shades with cutout star ornamentation on two crossed supports and round bases. The lamps were stamped on top of the fixture with conjoined double "T" logo, "Taito NM 713 B made in Finland", 70 1/2" high, 19 1/2" wide. According to Schwenke, "the lot opened on the internet, and all phones were bidding actively up to about $25,000, with three phone contenders continuing to bid competitively until the winning phone bidder claimed the lot for $49,000 hammer."

Top lot of the several silver lots in the sale was a Tiffany & Co. sterling silver service for twelve in the Wave Edge pattern, circa 1891, presented together with four additional Tiffany hollow ware items. The service, 198.5 troy ounces, fetched $11,700 to a phone bidder. The service items and hollow ware were presented in the original Tiffany & Co. custom sycamore and brass mounted case, circa 1891, with paneled hinged top and lower long drawer, the top with brass plaque "Mr. & Mrs. Frederick Littlefield from JA and AH Morris Dec 25th 1891", also with brass Tiffany & Co. label in interior. The items were given as a wedding gift from A.H. Morris, a prominent race horse breeder, to jockey Frederick Littlefield, who rode "Refund" to his 1888 Preakness victory and "Bowling Brook" to win the 1898 Belmont Stakes.

The sale began with the rare 19th century Tibetan gilt bronze seated figure of Tara, cataloged as lot number 1, which peaked at $31,250 to an internet bidder. The figure had been consigned from descendants of Edmund C. Tarbell, the noted American impressionist painter, and had an incised Dorje symbol on base. Schwenke commented that ". . .virtually all the bidding was internet based, with the lot opening at $13,000 on the internet and continuing until one internet bidder prevailed."

The sale included almost one hundred lots of Asian decorative arts, including bronzes, woodblock prints, kimonos, jades, porcelains and netsukes. The second high lot of the sale was a Ming dynasty blue and white footed bowl on stand, consigned by a Long Island estate, which surprised at $38,750 to a determined internet bidder in China.

Two additional Asian lots consigned by the Tarbell descendants fared well. A rare Japanese woodblock print by Katsushika Hokusai (1760-1849) "Drum Bridge at Kameido Tenjin in Shrine" from the series "Rare Views of Famous Bridges in All the Provinces", sold to an internet bidder for $2500 against a pre-sale estimate of $1000-$1500, and a group of three Chinese ladies silk embroidered robes, circa 1900, fetched a strong $3375 to another internet bidder, those carrying a presale estimate of $400.

Four Chinese amber colored hardstone seals, 19th/20th century, one with a carved elephant, and three with carved fu lions, also jumped beyond estimate, selling on the internet for $5300 to an Asian buyer.

Jewelry lots saw active competition, with several yellow and white gold jewelry items crossing the block in price ranges from $600 to $2800. The top jewelry lot, however, was a Chinese 18K white gold jade and diamond pendant, 19th/20th century, depicting Guanyin, having a suspension loop mounted with rose cut diamond, marked 750 on loop, approximately 2" high, 1/2" wide, which was claimed for $4250 by an Asian bidder from England, bidding in person in the room. According to Schwenke "…the gentleman bidder arrived the morning of the sale, having come directly from the airport, and we stored his luggage for him in the office."

Top furniture lot of the sale was a very fine South German baroque walnut veneered pine three drawer commode, mid 18th century, with crossbanded serpentine top above similarly shaped drawers, raised on a scalloped base and bracket feet, 32 1/2" high, 44" wide, 24" deep, which sold to a phone bidder from New York City for $3360.

Prices quoted include the buyer's premium. Consignments are now being accepted for the firm's next sale, tentatively set for February 23, 2014. Please contact the gallery at 203-266-0323 to discuss consigning to that sale, or email photos to info@woodburyauction.com.