Auction Blog
---
American Furniture Again Performs Well At Schwenke Auctioneers November 30th Fine Estates Auction
Posted December 4th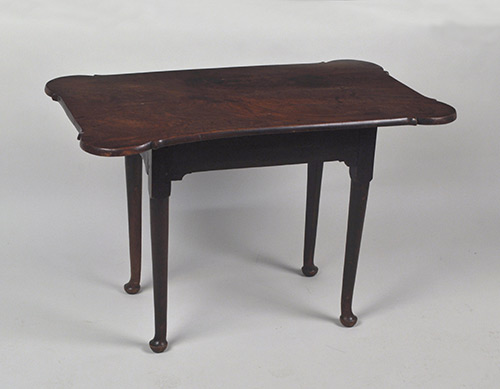 Rhode Island Porringer Top Tea Table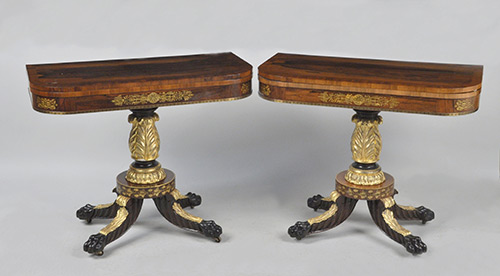 Pair NY Gilt & Stenciled Classical Card Table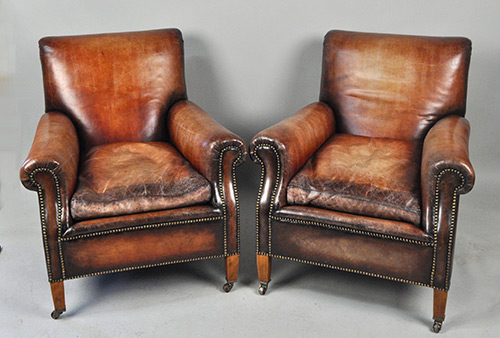 Pair Vintage Leather Club Chairs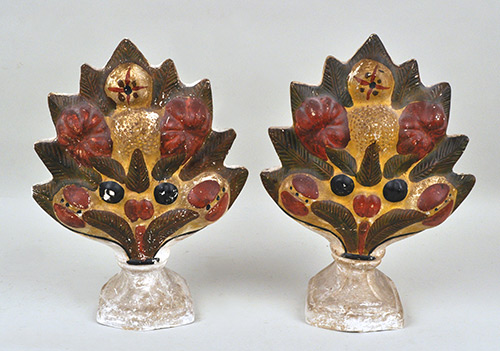 Pair of Chalkware Fruit Trees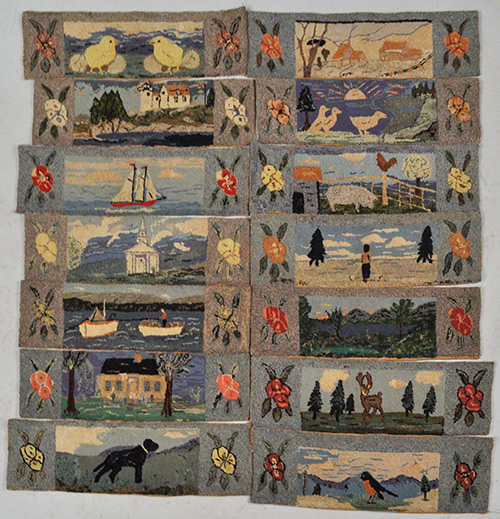 Rare American Folk Art Set 14 Hooked Stair Risers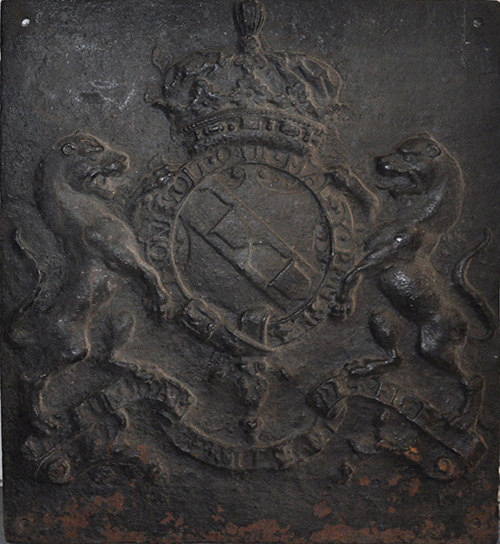 Early English Royal Cast Iron Fireback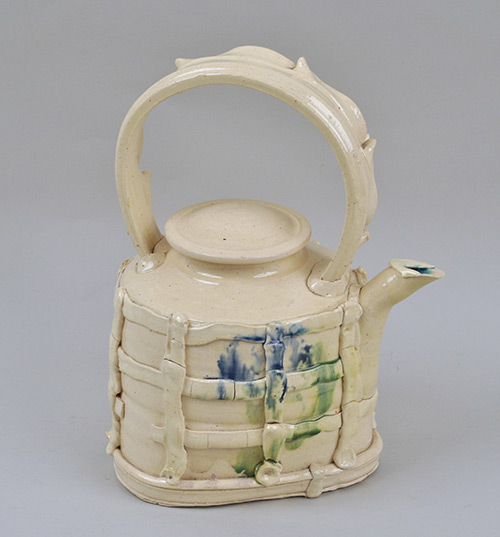 Betty Woodman Ceramic Teapot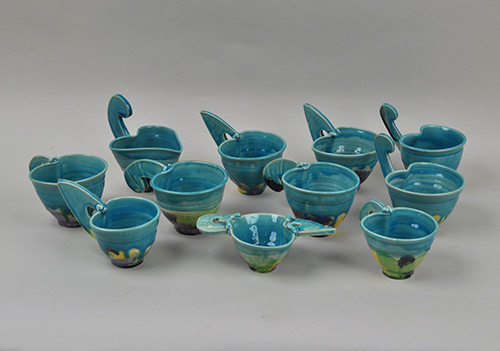 Betty Woodman Ceramic Cups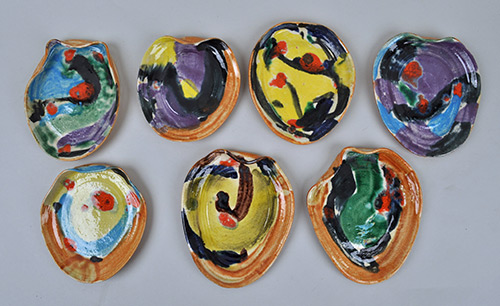 Betty Woodman Glazed Ceramic Trays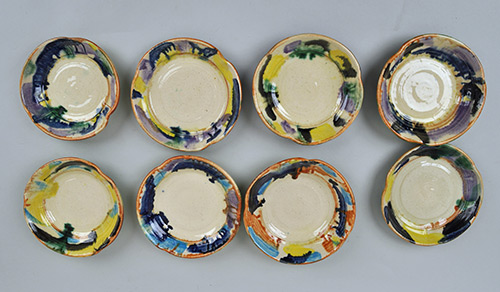 Eight Betty Woodman Ceramic Bowls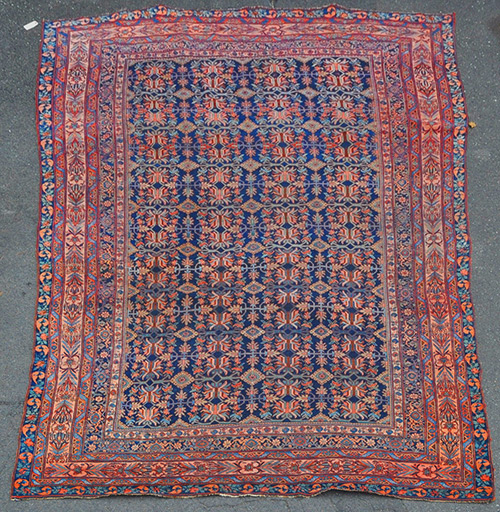 Large Persian Garden Design Carpet

s



Betty Woodman Contemporary Ceramics Also Sold Well

Woodbury, CT – On Friday, November 30th Schwenke Auctioneers held its November Fine Estates Auction with an offering of over 500 lots of estate property which included a broad selection of Asian decorative arts, American, English and Continental furniture and decorative arts, folk art and American country furniture, early English & other sterling silver, jewelry, fine art, miscellaneous decorative arts, and estate oriental rugs. The auction was a live online sale with absentee and phone bidding, plus live internet bidding on multiple platforms including live bidding on the firm's own software.

Owner/auctioneer Thomas Schwenke said "we were pleased with the bidder response to the finer lots of American and English furniture in this sale, and the buyer sophistication was evident across the board in all categories. This auction presented more collector material than usual for our sales, which are typically almost 90% estate goods."

In fact, several of the top lots were from a Greenwich Connecticut collection. The top lot of the sale was a rare Queen Anne walnut porringer top tea table, probably made in Newport, Rhode Island circa 1740-60. The table had rich, dense figure in the top and appeared to be in the original finish, measuring 24 1/2" high, 38" wide, 23" deep. The table was claimed at $11,400 by a phone bidder, winning out over other internet bidders and four other in-house phone bidders.

The next top lot at $5,400, also knocked down to a phone bidder, was a pair of New York classical gilt and stenciled rosewood card tables, from the same collection. The tables featured cross-banded "D" shaped folding tops on substantial gilt acanthus carved standards, quadruped carved paw footed gilt highlighted base with ebonized paw feet, and measured 29" high, 36" wide, 18" deep closed, 36" deep open.

Other American furniture results of note include a pair of vintage brown leather upholstered easy chairs on square mahogany tapered legs with brass casters, 35 1/2" high, 33" wide, 33" deep, which sold to an absentee bidder at $4,200 for the pair.

Many lots of American country furniture and folk art were offered on behalf of a New Haven County collector. The top lot was a pair of chalkware polychrome fruit trees, painted in brown, mustard, dark red and black, standing 13 3/4" high, 10" wide. Considerable interest was manifest on this lot, with six phone bidders and multiple absentee and internet bidders competing, The lot was claimed by one of the phone bidders at $3,600. A second lot of chalkware, seven figures of birds including doves and roosters, largest measuring 10" high, 7" wide, sold to one of three phone bidders at $1,900. Another of the top lots from this consignment group was a framed folk art watercolor of a masted schooner, with ship and lighthouse in the distance. The framed work measured 23 3/4" high, 36" wide overall, and went to one of two determined phone bidders at a final price of $2,100.

Several fine American hooked rugs were sold for a Litchfield County collector, and the top lot of the group was a very rare set of fourteen hooked stair riser panels, each depicting a different farm/rural scene, with each panel having floral end motifs, all measuring 7" long, 26" wide. The lot carried provenance of Patricia Ann Reed Antiques, Damariscotta, Maine, and sold to a phone bidder at $1,800.

English and Continental furniture also brought strong prices. The top lot was a very early English cast iron fireback, depicting a crown flanked by two lions and a banner, measuring 27 1/2" high, 24 1/2" wide. The banner was inscribed "Dieu et mon droit" – meaning "God and my right" – which is the motto of the English monarchy and was adopted by King Henry V in the 15th century, first used however as a battle cry by King Richard 1 as he went into battle against Philip II of France in 1198.The lot drew spirited competition from various internet platforms, and finally was knocked down at $3,100 against a pre-sale estimate of $200-300.

The firm offered a group of contemporary ceramics on behalf of a New York City collector. The four lots comprised a teapot, eleven ceramic cups, seven glazed ceramic trays, and eight ceramic bowls. Betty Woodman (American, 1930 - 2018) was a sculptor and one of the foremost contemporary American ceramists. The group of ceramics were specially designed and created by Betty Woodman in the early 2000's for the modern glass house built on Fishers Island, New York by the late Thomas Armstrong, and designed by architect Tom Phifer. Woodman and Armstrong, who was the director of the Whitney Museum, were good friends. The group of four lots found strong competitive interest, and all four sold to one internet bidder for a combined total of $8,250.

Oriental rugs are always offered last in the Schwenke sales. Several estate rugs were included in this auction, and the top selling rug was a Persian room size garden design carpet, having flower, plant and leaf patterns with unusual variegated brown and white foliage, measuring 17' 4" long, 11' 6" wide, which sold to an internet bidder at $4,800 against a pre-sale estimate of $1,000-2,000.

The firm's next catalog auction will be held in spring of 2019, and will include several important collections featuring Asian, American and Continental decorative arts. Photos may be emailed to consign@woodburyauction.com or potential consignors may call 203-266-0323 to discuss consignments.